If you love platformer games with strategic elements that engages your mind as much as your fingers,  you ought to check out the latest launch from Mokuni LLC called Albert & Otto ($1.99). Its dark, haunting and mysterious and pretty much awesome!
Albert & Otto The Adventure Begins
The first installment of Albert & Otto, aptly called The Adventure Begins puts you in 1939 Germany where you find yourself on the lookout for a mysterious girl with bunny ears, who has a magical bunny companion called Otto.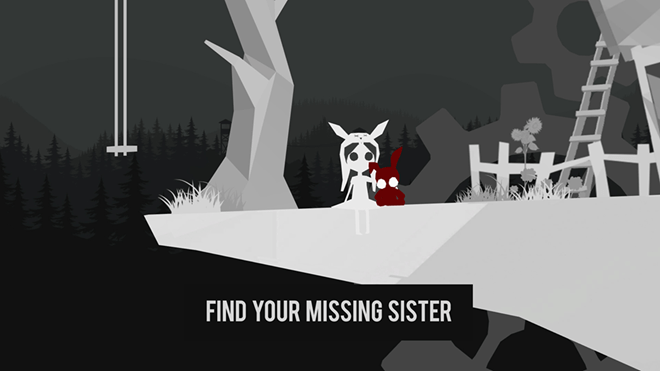 You set out on your journey of discovering the identity of the girl with your companion Albert and eventually meet up with Otto, who joins you in your search.
The game has a dark eerie theme with black-and-white silhouettes creating a mysterious gloomy backdrop to the story. As you journey along this creepy environment to the sounds of a haunting soundtrack, you find clues about what happened to the girl through shards of paintings and letters that contain childish drawings.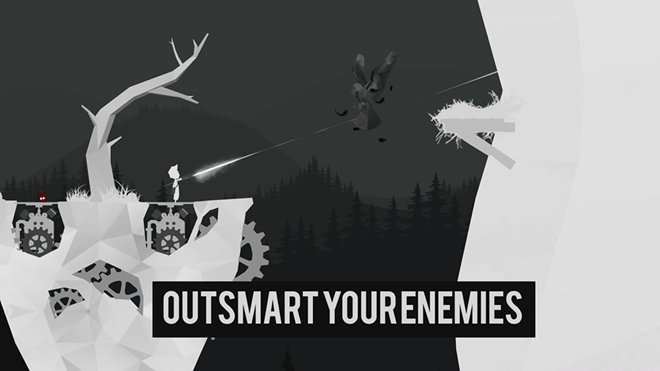 You must make use of Albert & Otto, who each have their own unique skills, in creative ways to arrive at the truth. The entire game is spread across 3 episodes and the puzzles with unique game elements like levitation and powers to control electrical currents encourage you to think outside the box for solutions. There is plenty of action too, in the form of mechanical monsters who will engage you in big boss battles.
The games controls are a little dodgy, but its brain-melting puzzles offer unique challenges that will keep you glued to the game until the end. Remember Albert & Otto is an episodic adventure, so there will be lots more to play for in future updates. Until then, enjoy the first installment and let us know how it went!