Angry Birds 2 is one year old ya'll! Join in the anniversary celebrations and pick up the latest update called Ring of Fire, which features lots of fun avatars, new chapters and adventures obviously, in the life of the birds, daily quests and a new way to fling the birds – through a ring of fire. What more could you ask for? Oh yeah… how about some cool hats to dress up your birdies!
Angry Birds 2 Anniversary Update Features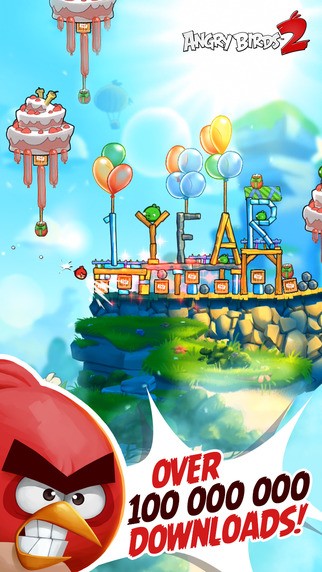 – HATS! Collect headgear to dress up your birds and level up your slingshot.
– NEW AVATARS: Unlock them and put your best face forward.
– NEW DAILY QUESTS: Earn more gems every day!
– RING OF FIRE: Send birds through this flaming hoop and make the pigs feel the burn.
– NEW CHAPTERS: Visit Hamberg & Oinklahoma!
Here's the trailer to enjoy first!
There's plenty of exciting content to play in your spare time so if you haven't picked up the update, do it right away. If you have deleted the game from your phone, click below to download it again.
Download the Anniversary Update of Angry Birds for iOS
Download the Anniversary Update of Angry Birds 2 for Android
Feel free to visit our Archives section for more iOS games and Android game updates.