Nowadays, many apps and games are developed specifically to improve our cognitive functions. This is a new field of study, and there are not many studies conducted yet.
However, the ones that have been done prove that apps can improve our memory, perception, concentration, etc. For example, this study shows that both classical and digital cognitive training has a positive effect on the human brain.
It is especially useful for processing speed, memory, and overall cognitive function. They also help to keep brain activity sharp while aging, according to recent findings.
Technologies make our lives better in terms of convenience and learning. Using cognitive training apps has a positive effect on anyone.
Here is a list of top 10 apps that are the best in this field.
Top Apps That Improve Your Brain Activity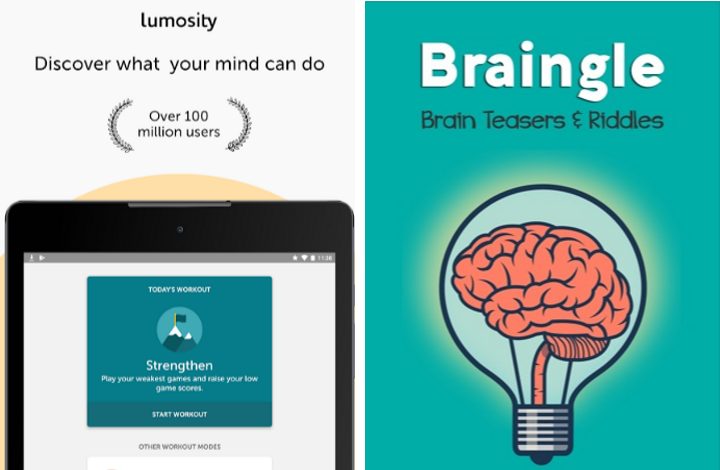 Lumosity
This is one of the original apps designed for cognitive training. It is available for free, but there is a paid upgrade that offers advanced games. Overall, it has an impressive number of mini-games that train different skills. The advantage is that they are designed both for children and adults.
When starting with the app, a person conducts the test that shows overall results. It helps to find the cognition areas that need more training. The main areas this app deals with are memory, reasoning, focus, and agility. It has daily reminders and tasks to keep you engaged.
Braingle
Braingle is designed to keep one's mind sharp and help developing sound reasoning. Various tasks and challenges are based on riddles and optical illusions that make this app stand out from the crowd. There are tasks in logic, language, mystery, cryptography sections. The app is quite exciting and trains overall flexibility of mind.
Eidetic
This app is focused on boosting one's memory. It helps users to memorize essential numbers and other information. The main benefit of this software is that it uses the information that is of value for you in training. For example, one might try to memorize phone numbers or document details. There are no abstract games; the exercises are customized according to personal needs.
The best thing is that it has tests to check how well you remember things. Another advantage is that it is free to download and use.
EssayPro
Let's make a stop here and turn from entertainment to education for once. With the abundance of apps, events, and other ways to spend one's free time, it is easy to forget that you are actually a student on one's way to graduation.
As there are many apps you can download to survive long, dull lessons, here is the one that might save the day not once.
Whenever you find yourself in a situation desperately looking for help with the thought like "someone write my essay for me", just open https://essaypro.com/write-my-essay.html. No more failed deadlines or low grades! 
You'll get all the time in the world without wasting energy or effort! The best part – you may very well spend it with use on improving agility or memory with other apps on our list!
Elevate
This software has a collection of mini-games. It endorses memory and concentration. The app trains the brain to process faster. There is a free version with available upgrades. It has daily challenges and reminders. The games are more based on text rather than colors and illustrations.
Clockwork Brain Training
This software has an interesting design and exciting visuals. There are 17 games to train one's cognitive functions. They get more complicated with progress and are more puzzle-like. There is a progress chart and with earned points listed. It is free for all users.
Mensa Brain Training
Mensa International is a society of people with the highest IQ scores. They welcome everyone who scored better than 98% of the population. Now they've created their app for cognitive training.
Mensa experts develop the games used in the app. Those are divided into five cognitive areas to train: memory, concentration, agility, reasoning, and perception. There are daily tasks to do. Each user gets a personal Mensa Brain Index and can see their progress and compare their results to other users. The best thing is that it is completely free.
CogniFit Brain Fitness
This app has games developed by neuroscientists. It is advanced software with exciting challenges. There are a personal score and progress. There is also an overall brain health statistics. It offers four free games while other options are available for subscription.
In the beginning, each user completes the test to get an analysis of cognitive skills. After that, each game's complexity is customized according to the score. The authors of this app have also published the study on its effectiveness.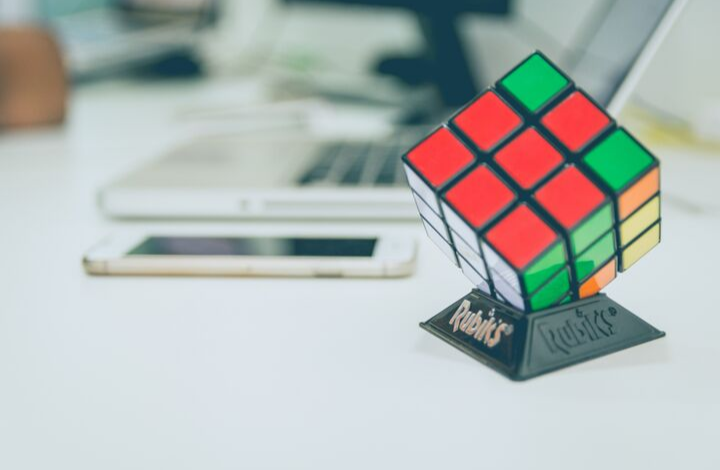 Fit Brains Trainer
This is free software that provides many exciting games and puzzles. They are designed to get more complex with the progress one makes. There are more than 300 games, and the number is only growing. According to your score, the app will provide recommendations on what skills to exercise.
Not the Hole Story
This is a very exciting app that is riddles-based. If you like to solve mysteries, it is what you need. It is quite simple in use and free to download.
Various stories are full of riddles the player solves along the way. They get progressively harder and can even keep you up at night!
Peak
These exercises were developed by scientists from respectable institutions all over the world. They endorse several functions like language, problem-solving, agility, etc. Each user gets a customized training plan.
One can also choose the days to train and set reminders for a particular time.
Final Words
These amazing apps help to keep cognitive functions sharp and on top. They are also linked to reasoning and problem-solving. It is a fun way to give yourself a brain work out.
Even a session of 20-30 minutes a day can increase memory, perception, and agility. Give it a try, and you'll see the progress.