Working on a fancy laptop or computer can look like a pretty comfortable job. However, the fact is you tend to work longer, and this can create plenty of problems. People who work longer hours at the desk inevitably suffer from back pain, neck strain and mental fatigue. Standing desks can relieve you of this problem by increasing blood circulation, improving alertness and concentration. Desktop converters like the UPERGO Standing Desk Converter are more affordable, convenient and switching positions easily so you can continue working without any disruption.
UPERGO Standing Desk Converter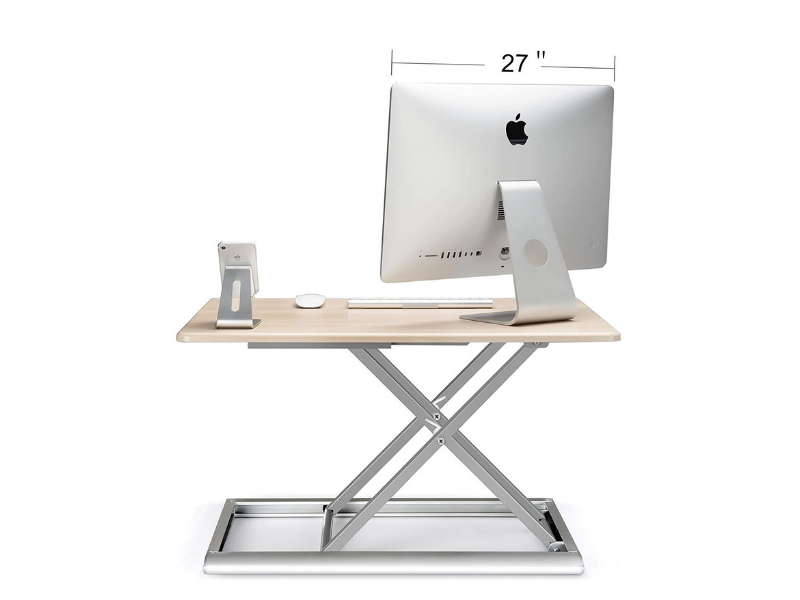 This standing desktop converter has a heavy-duty aluminum frame with a white finish that perfectly blends in with any environment.
An innovative gas spring lift makes it easy for you adjust the height according to your requirements. Simply by squeezing the handle, you can shift the desk from a sitting to a standing height. Height adjustment can range between 2.2 inches to 16.9 inches.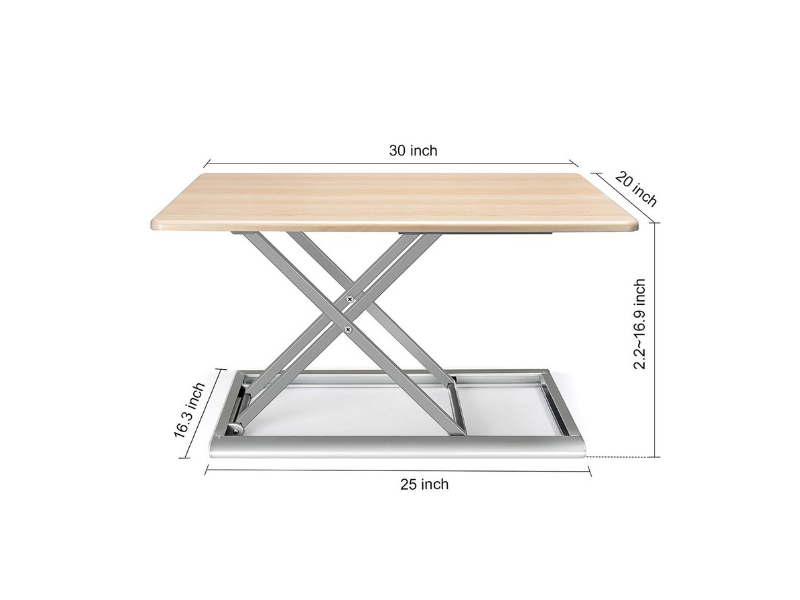 The tabletop itself measures 30 inches by 20 inches. That's enough space to keep your monitor or laptop, keyboard and mouse. In fact, it can hold stuff up to 25 pounds. This desktop converter does not require any assembly. You can just take it out of the box and start working right away.
Whether you are working for extended hours at work, or simply lounging in your living room and browsing the Internet, this desktop converter lets you enjoy the activities you do in a comfortable position without straining your body.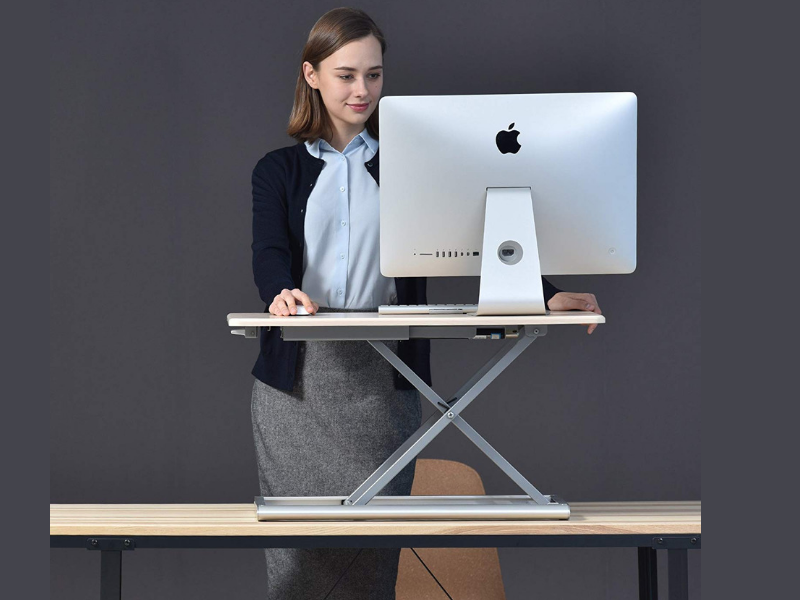 Final Thoughts
If you want to change the way you work, check out this versatile desktop. The UPERGO Standing Desk Converter has a great rating of 4.5 stars out of 5
on Amazon. And is available at an affordable price of $99.99. You can pick up this standing desk converter in shades of black, white, and hickory.
Buy the UPERGO Standing Desk on Amazon
Check it out and tell us what you think!