A desk is one of the most important accessories we need for working from home. If you are someone who spends a lot of time in front of the computer, chances are, you end up sitting for long hours. An ergonomic desk with options to use it sitting or standing can not only help improve your health but can also boost your productivity. Standing desks don't come cheap but the FlexiSpot E7 Pro Plus Standing Desk is a great option as it has customizable options to tailor it to your needs. Here's a closer look at what the E7 offers.
Features of FlexiSpot E7 Pro Plus Standing Desk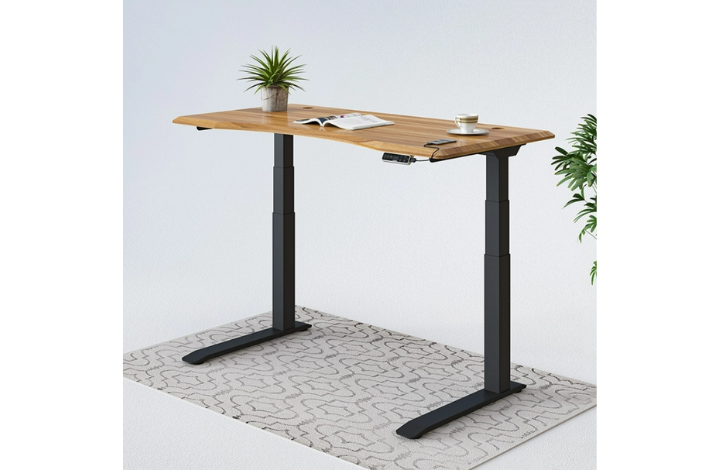 Sturdy and Stable
The first thing that stands out with the E7 Pro Plus standing desk is its solid structure. The desk has thick leg columns with a solid carbon steel base that always stays stable even when you stuff things unevenly on the desk.
Adjustable Height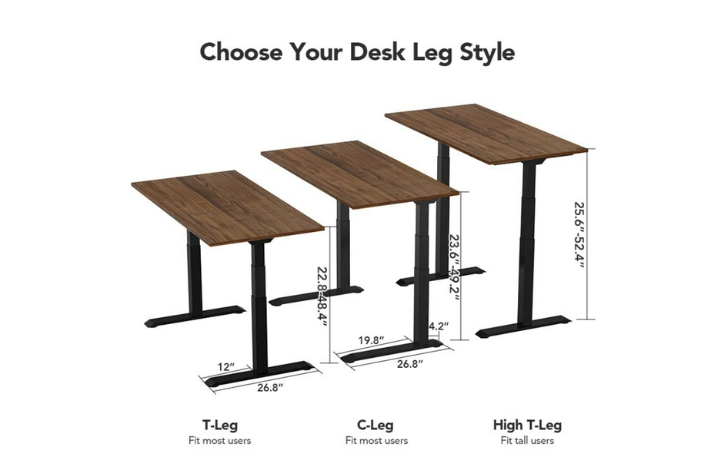 The E7 has a good height adjustable range from 4'2″ to 6'4″, making it easily adaptable for any member of the family to use.
Can Hold Weights up to 355 Pounds
The E7 is strong enough to hold the weight of two adults. Simply put, you can place multiple monitors, dual speakers and a printer and have a complete workstation experience with the desk.
Flexible Frame
The E7's frame is highly flexible. The frame width is adjustable from 43.4" to 74.8" allowing it to fit into a small space or more as needed.
Cord-free Experience
A clutter free desktop is something we all want. The E7 comes with an embedded cable tray underneath the desktop that hides all the cords and cables from your workstation.
Choose Between 2 Leg Styles
When buying the E7 Pro, you can choose between 2 desk leg styles. If you need extra space under the desk to store cabinets, you can choose the C-Frame. If you want increased stability, you can choose a centered T frame.
Choose Your LCD Keypad Panels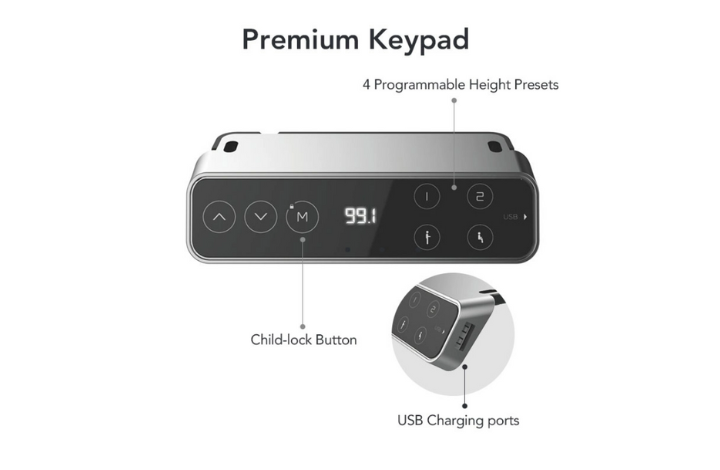 The E7 Pro offers two choices when it comes to keypad panels. The Premium keypad is a touchscreen panel with powerful functions. It features an embedded USB charging port to charge your devices; 4 height presets to help you reach your customized heights easily; and a child-lock button to prevent accidental touch from your kids or pets.
The Advanced LCD keypad panel is a push-button panel with 4 height presets, sit-stand reminder, and anti-collision feature.
Customizable Desktops
When it comes to the desktop, the E7 Pro can be fitted with desktops of multiple materials, sizes, and colors. You can pick any of the available options (chipboard, fiberboard, solid wood, bamboo) to match your decor.
Price
The E7 Pro Plus Standing desk is available at a base price of $499.99. The price will increase depending on the customized options you choose while buying. The desk also comes with a 15-year warranty period that covers material or manufacturing defects.
Final Thoughts
A standing desk comes with many good benefits, the most important of which is that you can avoid diseases associated with a sedentary lifestyle. If you are thinking about investing in a good standing desk, the E7 has much to offer. That includes sturdiness, flexibility, clutter free desktop experience, and plenty of customizing options.
You can pick up this standing desk from the official website for $499.99 and up. Take a look at it and tell us what you think!