From the award winning makers of The Walking Dead comes Batman The TellTale Series. This is a game so violent and troubling, you'll find it hard to put down your iOS device. Its a point and click adventure game revolving around the troubled hero Bruce Wayne, whose life is affected in unimaginable ways as he tries to get to grips with his double life. If you enjoyed the works of TellTale games and love this dark knight, you'll definitely want to add this game to your kitty. Price: $4.99
Batman The TellTale Series – Gameplay and Features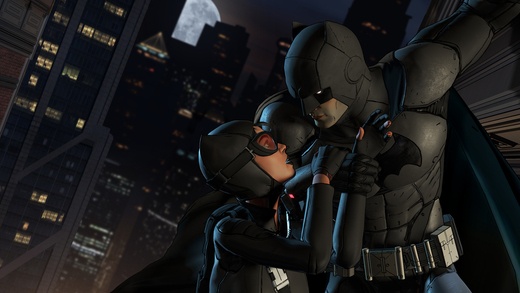 In Batman The TellTale Series, you'll encounter a batman the likes of which you have never seen before. Since this is an interactive point and click adventure game, your decisions will have an impact on the way the story unfolds and who the villains turn out to be.
You don't have the luxury of taking your time with your decision making and you'll do well to remember the choices you made as this can come back to bite you later on in the game.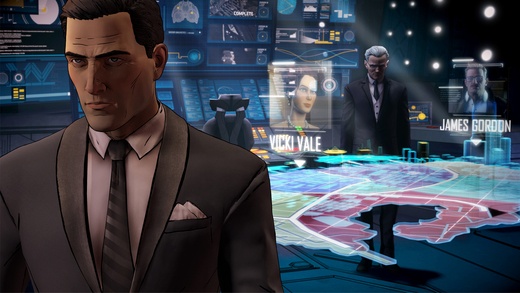 Batman almost plays out in a comic cinematic style. But you'll need to carefully watch the events unfold as quick decisions need to be made. But its not all decision making. There will be times when you need to take action like combating your enemies. At the end of the day, it is your choices that will decide the fate of Bruce, the Dark Knight, and the future of Gotham city. So choose wisely.
Meanwhile, here's an interesting trailer for the game.
Batman The TellTale Series plays well on the iPhone 6 and up, iPad Mini 4 and up, iPad Air 2 and up, and iPad Pro. It also needs iOS 8.0 and up for a smooth playing experience. Many users have had problems playing with compatible devices. Therefore make sure your device can really handle the game before you buy it.
Remember, this is just the first episode in the series. The remaining 4 episodes can be purchased via IAPs for $4.99 an episode. You can also can get the season's pass which covers all 4 episodes for a discounted price of $14.99 via IAPs.
UPDATE 10/10/2016: EPISODE 2 OUT NOW!
Episode 2 of this gripping game is out now and its called Children of Arkham. An old pal has turned into Bruce's latest adversary and he must put aside the pressures facing him to hunt down the Penguin and the Children of Arkham who are terrorizing the city of Gotham!
UPDATE 26/10/2016: EPISODE 3 New World Order OUT NOW!
In Episode 3 of Telltale's Batman series, the story takes you into the events in Bruce's life that lead to his downward spiral as the events surrounding the Children of Arkham leave him in a fragile state of mind. This episode delves more into Bruce the person as you feel the depth of his turmoil and decisions you take to improve matters only makes things worse. Will Bruce lose his company, his loved ones and his sanity or is there hope? Play episode 3 to find out.
If you want to be part of the Dark Knight's latest adventure, click the link below to download the game.
Download link to the App Store