Belkin is a name that is synonymous with wireless charging. The company has announced a string of gallium-nitride GaN chargers this year that boasts ultra speed charging – which is something we all desperately need. The latest wireless chargers feature GaN technology that allows for the creation of smaller, more powerful charging solutions. If you are looking for fast charging solutions from Belkin, that are smaller and more efficient, watch out for these 3 new Belkin USB-C GaN Chargers launching this April (2020).
Gallium-nitride is a material that is much more efficient than traditional chargers, ensuring up to 40% less of power loss. This means you can get more charging done with a smaller device. With GaN becoming more affordable in recent times, you're going to see this technology coming up in more and more devices.
Belkin USB-C GaN Chargers to Look Forward to in April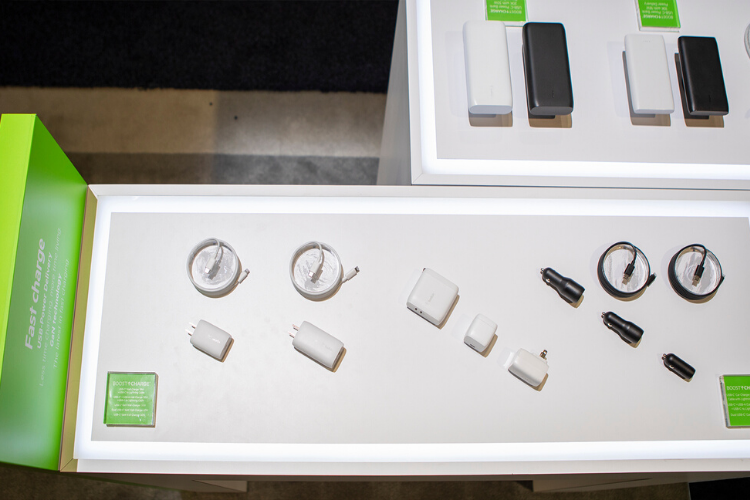 The first wireless charging solution launching this year is the 30W Belkin USB-C GaN Charger. It can charge a MacBook Air efficiently. It comes with a foldable plug for ease and portability when traveling. And it features a single USB-C port.
Next in line is the 60W Belkin USB-C GaN Charger, which is the smallest charger in the Belkin portfolio. This is recommended for the MacBook Pro. This charger also comes with a single USB-C port.
Last up is the 68W Belkin USB-C GaN Charger that sports two USB-C ports. These ports feature Intelligent Power Sharing to sense and direct the most efficient charge to the devices plugged in. It also has a foldable plug that makes it a great solution for travel.
All 3 Belkin USB-C GaN Chargers are expected to become available in the spring (April) of 2020 with prices ranging between $34.99 to $59.99.
Until they become available, you can also check out Belkin's Amazon Storefront for more wireless charging solutions from the company.