Today, we find ourselves working all the time. If we are not on our laptop, chances are, we are using our iPad or smartphone. All this technological usage means we always need a powerful tool to keep our devices charged. Back in January 2020, accessory makers Satechi announced its new multi-device USB-C charger the 108W Pro USB-C PD Desktop Charger. This device is capable of charging more than one power hungry device without downgrading or sharing power between them, which has the effect of slow charging. If you're looking for a multi-device charger with powerful charging capabilities, check out the latest launch from Satechi.
108W Pro USB-C PD Desktop Charger – Features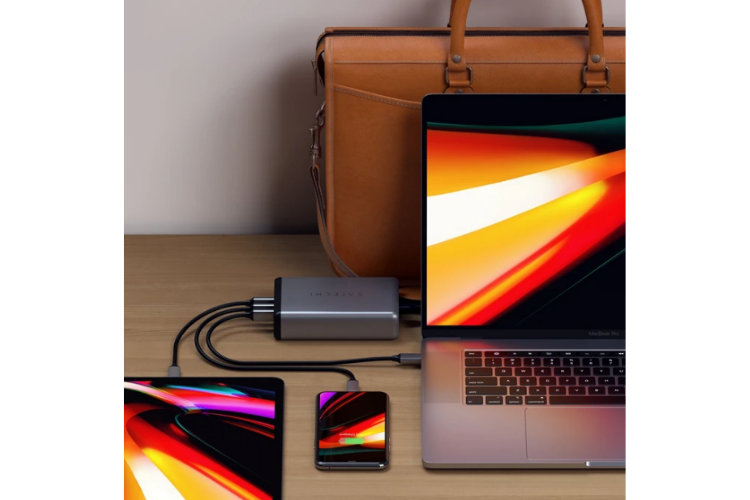 Upgraded Ports
The 108W Pro USB-C PD Desktop Charger is an upgrade to the popular 75W USB-C Travel Charger. But it features upgraded USB-C PD ports with 90W and 18W power to charge any high-powered device. That includes a 2018 MacBook Air or Macbook Pro, 2018 iPad Pro and Microsoft Surface Go among others. Plus, when you connect two devices, it does not downgrade the power to be shared between the two devices, thereby ensuring faster and more powerful charging than before.
Charge Four Devices in One Go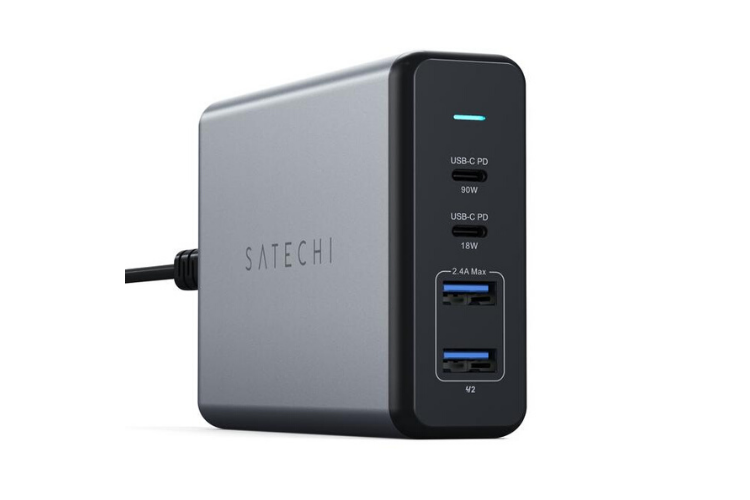 Satechi's latest charger comes with two USB-C PD (90W, 18W) and two USB-A (total: 12W) ports. This comes in handy if you need to charge up to four USB devices at once.
Powerful Safety Features
This sleek looking charger is made of durable, heat-resistant materials, ensuring compliance with safety standards to ensure a safe charge.
Compatible Devices
The charger is compatible with a number of devices including the 16-inch 2019 MacBook Pro, 13 and 15-inch 2018/2017 MacBook Pro, 2018 MacBook Air, 2018 iPad Pro, Microsoft Surface Pro 7/Surface Laptop 3/Surface Go, iPhone 11 Pro Max/11 Pro/11, XS Max/XS/XR, Nintendo Switch, iPad Air/Mini, Samsung Galaxy S10 Plus/S10/9 Plus/S9 and more.
Final Thoughts
It is rather surprising though that unlike its competitors like RavPower, Satechi has not incorporated the latest GAN technology, which delivers more powerful charging with a smaller footprint.
Still, the Satechi 108W Pro USB-C PD Desktop Charger is a powerful charger that can come in handy when you want to charge up to 4 devices in one go without worrying about slow charging.
Check out the new charger from Satechi on Amazon ($80) or on the official website. Satechi is currently donating 5% of all sales to project C.U.R.E, so you will be indirectly helping people affected by the current pandemic caused by coronavirus.
Note: When you purchase something on our website after clicking links in our articles, we may earn a small commission. Read our affiliate link policy for more details.