If you live in the Apple ecosystem, you've probably been waiting forever for Apple to come out with its solution to charge your iPhone and Apple Watch at the same time. Thankfully, your wait is almost over. Apple has now listed its multi-charging solution – the MagSafe Duo Charger on its online store along with some cool MagSafe cases that will work brilliantly with the charger. While there is no set launch date yet, you can expect it to become available soon. Meanwhile, here's everything you need to know about Apple's exciting new charger.
MagSafe Duo Charger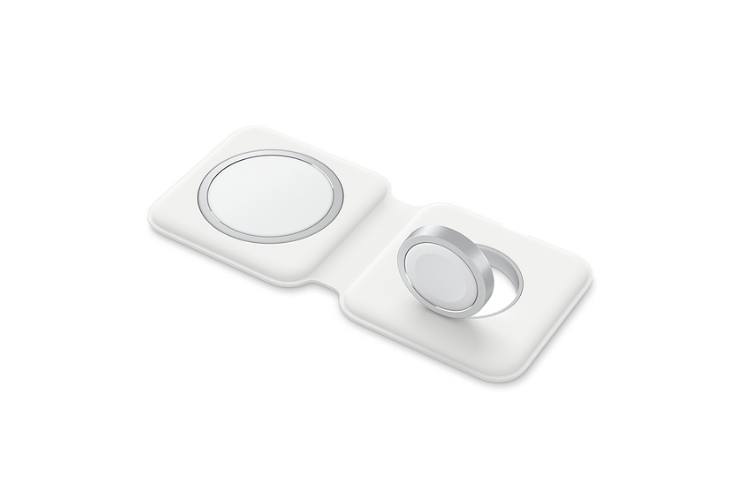 MagSafe Duo Charger is a minimalist looking pad with a foldable design. It opens out to reveal two charging pads that allows you to conveniently two Apple devices at the same time. The charger is compatible with select models of iPhone, Apple Watch, and can also charge the wireless charging case of your AirPods and other Qi-certified devices.
You can simply place your compatible device on the charger to start charging. Once the charging is complete, you can fold it and drop it into your bag to take it with you wherever you go.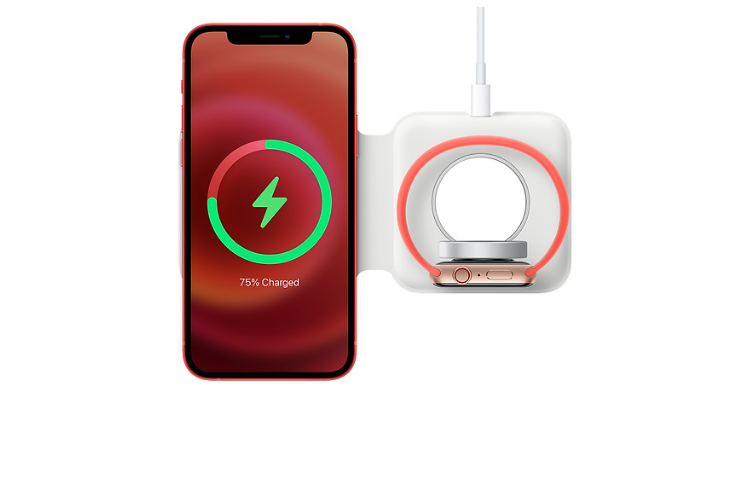 If you wish to charge your Watch in the Nightstand mode, you can push out the charging puck and then dock the Watch on its side.
The charger ships with a USB-C to Lightning cable but you'll need a 20W USB-C Power Adapter, which must be bought separately.
MagSafe Duo Charger is a much-needed accessory, but it comes at a premium price of $129 or $10.75/mo for 12 months.
See the MagSafe Duo Charger on Apple Be sure to also checkout Apple's various other MagSafe accessories including some gorgeous looking cases and car vent mount from Belkin.