Search engine optimization (SEO) is the mainstay of a successful digital marketing plan. It enhances the visibility of your website by pushing up the search rankings. Better visibility translates into higher organic traffic and conversions. It also takes your business ahead on the branding front. But implementing a successful SEO strategy requires hard work and consistent effort day in and day out. Hiring an in-house team is an option, but it can press your budget more than you imagine. Outsourcing SEO services is a far better approach as it saves time, money, and stress. But you must do your bit to make the most out of the collaboration. Here are the best practices to keep SEO outsourcing on track.
Best Practices for Outsourcing SEO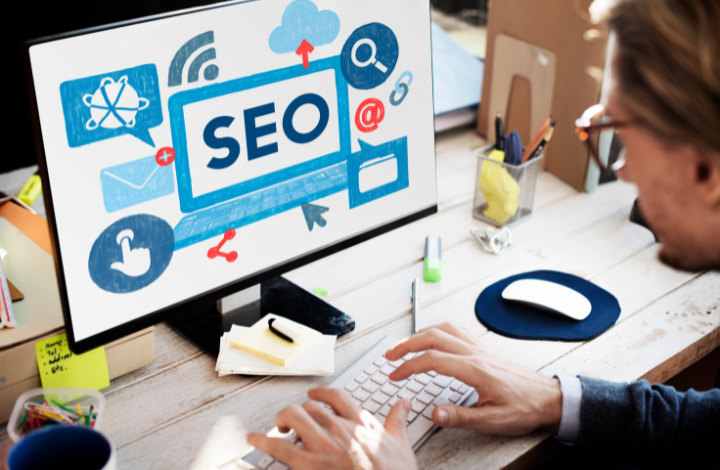 Determine your goals
As a rule, you must determine your goals before embarking on the journey with an outsourcing partner. Consider whether you require a quick ranking boost, continuous SEO for sustainability, increased sales, link removal, reputation management, or a combination of these services. A clear understanding of your goals helps you choose your partner wisely. It also enables you to share your expectations and get the best outcomes from the association.
Consider the cost
Outsourcing is inherently less expensive than hiring an in-house team. You save on recruitment and training costs, space and infrastructure, and long-term retention initiatives. But it always makes sense to consider the cost of the collaboration before going ahead with it. You can even compare and shop to find an agency that delivers quality services without charging a fortune.
Find a comprehensive provider
SEO is a broad strategy that includes several aspects, from website audits and optimization to link building, guest posting, blogger outreach, and more. Finding a provider with a comprehensive service package is your best bet. For example, you must look for a link building agency that also specializes in content creation and outreach. Such a collaboration is valuable as it covers you on all fronts and makes digital marketing a seamless process for your business.
Check agency portfolio and reputation
When you outsource services from a provider, you let them run a part of your business. It is vital to ensure they are good enough to handle the job. The best way to check an SEO provider is by going through their portfolio and track record. Also, check their reputation before sealing the deal. You can talk to their previous clients, but online reviews are a better way to dig deep without a lot of effort.
Monitor progress
Although SEO outsourcing makes the process relatively stress-free, the last thing you should do is set and forget it. Follow up and monitor progress just as you do with your in-house employees. Most providers share monthly data and reports that provide a clear view of the results over the period. Look for updates on metrics like web traffic and keyword ranks. You may also seek improvement with better strategies if the results are not good enough.
Getting the most out of outsourcing SEO services is about a proactive approach, right from choosing your partner to conveying your expectations and following up on the results. Follow these best practices to cover all fronts.