Travelling is fun until you have to charge all your gadgets. The more devices you carry, the more stressful it gets because you need to carry separate chargers for each device you own. And if you're already using them at home, you need to unplug and re-plug them every time you embark on a trip. If you are a frequent traveler, get yourself one of these brilliant travel chargers and make your life on the road easy.
USB Travel Chargers to Take with You on the Go
Satechi 108W Pro USB-C PD Desktop Charger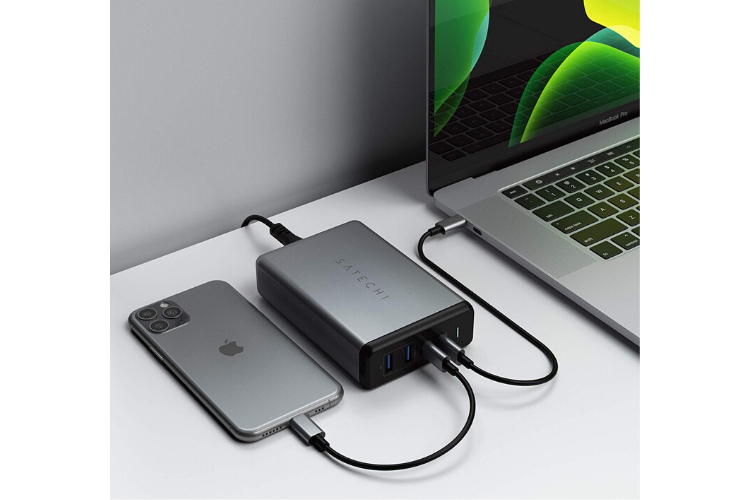 This Satechi desktop charger sports two USB-C PD ports (90W, 18W) to charge high powered laptops and tablets without slowing down the charge when the devices are connected simultaneously.
Apart from the above two ports, the charger has two USB-A (total 12W) ports to charge up to two more USB devices at once.
There are many advanced safety features as well to ensure a safe charge for your gadgets.
Check out the Satechi charger on Amazon.
Anker 100W 4-Port Type-C Charging Station
This travel charger from Anker is brilliant because it provides an enormous 100W of charging power – enough to power 2 USB-C laptops and 2 smartphones at the same time. It makes use of Anker's world-famous PowerIQ technology to deliver even, high speed charging on all devices simultaneously, saving you up to 1 hours' time it would take with other chargers.
And of course, it fits in comfortably in a backpack or briefcase, perfect to take with you on the go.
Buy the Anker 100W Charging Station on Amazon
ALSO READ: Do a Wireless Transfer and Data Backup On the Go with the Travel Friendly RAVPower FileHub Wireless Router
RAVPower 90W 2-Port Wall Charger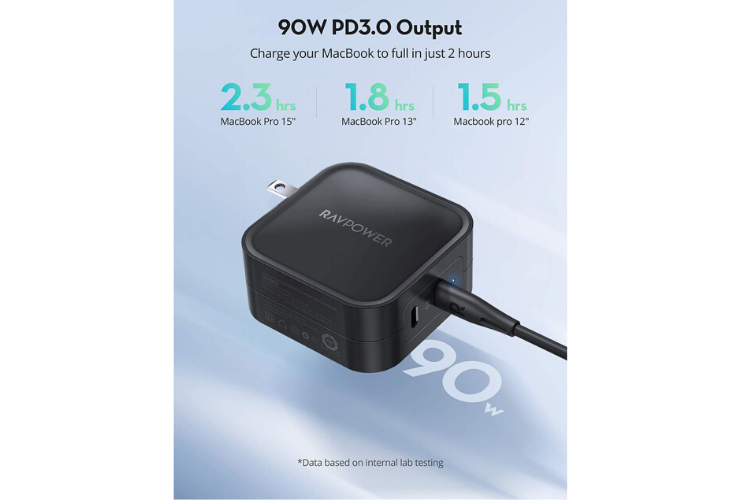 This portable USB charger from RAVPower features 2 PD ports for fast charging 2 laptops or other devices simultaneously when travelling. Its pins are conveniently foldable, to prevent it from scratching any items you've packed in your bag.
It can also fast charge your 15-inch MacBook Pro within 2 hours and deliver stable high-speed charging to other laptops that rate under or over 90W.
The charger is also designed to completely safeguard against overheating, overcurrent, overvoltage and short-circuiting. A convenient LED indicator lets you see the status of your charging.
Check out the RAVPower 90W Charger on Amazon
AmazonBasics 5-Port Wall Charger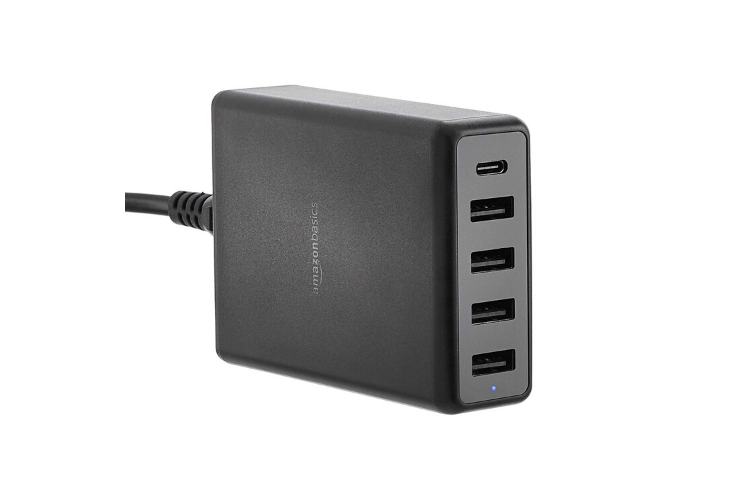 Amazon's contribution to the USB charging space comes by way of this affordable 5-port wall charger. It provides lightning fast charge for Type-C phones, laptops, and tablets. The charger features 4 USB-A Ports and 1 USB-C Port with 30W Power Delivery.
Safety features include protection against over-voltage, over-heating, and short circuiting. A blue LED indicates when the charger is plugged into a power outlet. Plus, you can easily see the charging port in the dark. Overall, this lightweight and compact travel charger is a good budget solution to take with you on your travels.
Buy the AmazonBasics 5-Port Wall Charger
iClever 61W PD 3.0 Type C Wall Charger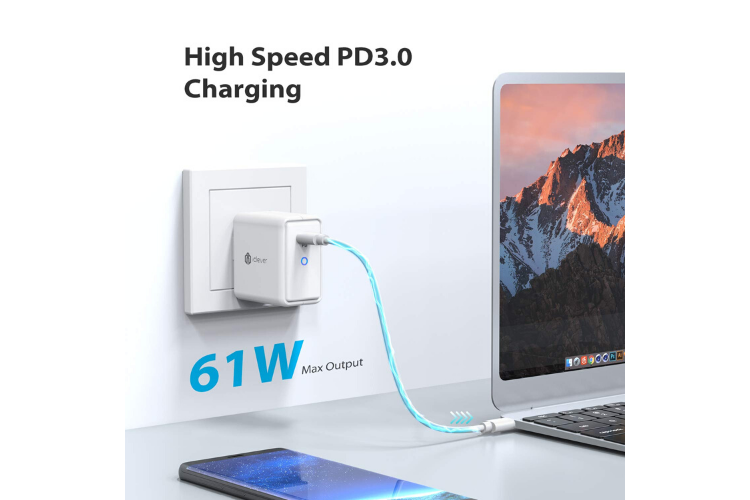 Another compact, travel friendly charger to take with you on the go is this one from iClever. This is a tiny charger, almost 50% smaller than most standard 61W USB PD chargers in the market. It can deliver a fast, efficient performance, thanks to the latest GaN tech and a PI chipset.
You can charge a Macbook Pro 2019 in just 1.9 hours and a Galaxy S10 in just 1.6 hours, saving you loads of waiting time. As always, it offers protection from over current, short-circuit, over temperature, and over voltage.
Check out the iClever 61W Charger on Amazon
That's our roundup of the best travel chargers to buy for your power-hungry gadgets. If you want more options to choose from, feel free to check out all these best sellers on Amazon.