Got a few good minutes to kill before your next meeting starts? Pick up your iPhone and get crackin' with this delightful little grid bomber game called Bomber Bots.
Bomber Bots has you playing a bot stuck in an obstacle-ridden grid with 3 other bots (or players), all aiming to set up bombs and clear the passageway to the next level.
Bomber Bots GamePlay
This is a totally fun game that has you maneuvering your way around the narrow spaces and placing bombs to blow up obstacles. That's the easy part. The tricky part is where you have to then run for your life and hide behind rocks or you might end up getting blown up in the process.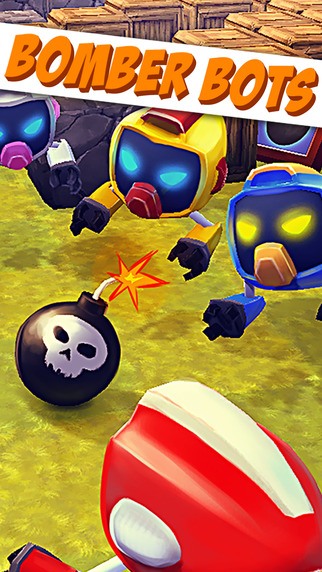 Bomber Bots becomes even more fun when you are crashing into other bots and running away from the bombs that they have set to blow up as well. This can become quite chaotic as you don't have a lot of space to maneuver around and while you're trying to blow up as many obstacles as you can, your are also hoping to bomb your competitor bots out and score the highest points.
You can earn more power when you pick up power ups inside the grid and you can score more when you blow up more. If you should die, you respawn after a few seconds and its back to bombing again.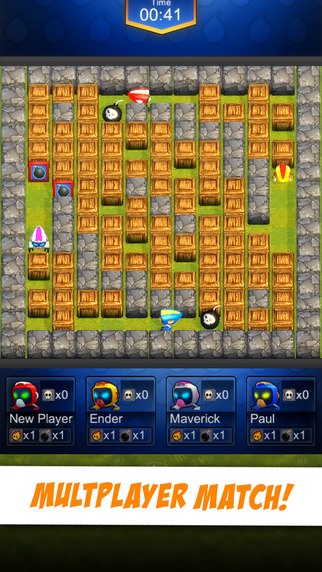 It takes a few minutes to figure out your movements and where you are placed in the grid, but once you get crackin' its fun all the way.
Bomber bots is fast paced and addictive and a great way to kill your boredom. Its also completely free to download and play so click the link below and have some fun bombing your way of this this game.
Download the game from the App Store
Be sure to check out more cool iOS games for your iPhone or iPad in our Archives section.