Call of Duty has been one of the hottest selling video game franchises of all times and now there's a new entry in the series. Its called Call of Duty Infinite Warfare and its available for the Xbox One and Windows 10. Here are all the details about the game.
Call of Duty Infinite Warfare Features and Gameplay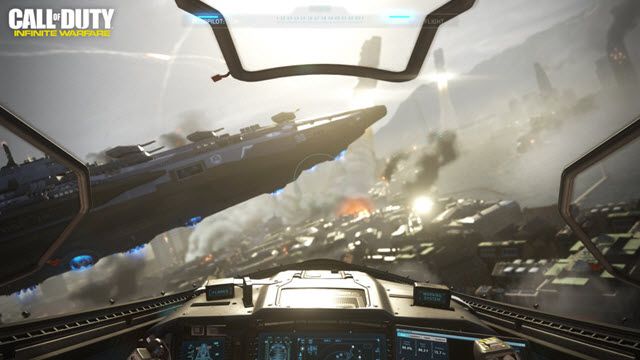 Call of Duty Infinite Warfare returns back to the roots that made it such a worldwide best seller – cinematic story based military warfare. When enemies stop playing by the rules and life on Earth is at stake, there's only one thing to do – engage in infinite warfare.
Infinite Warfare brings brand new environments and more memorable characters in its 3 awesome game modes.
In the Campaign mode, you play Captain Nick Reyes. You are commander of the last remaining warships of the United Nations Space Alliance (UNSA). Your job: to defeat the splinter group of the UNSA that is threatening peace with their radical militant ideas. The campaign mode plays out like a sci-fi blockbuster movie with rich narratives and powerful emotions pulling you right into the heart of the story.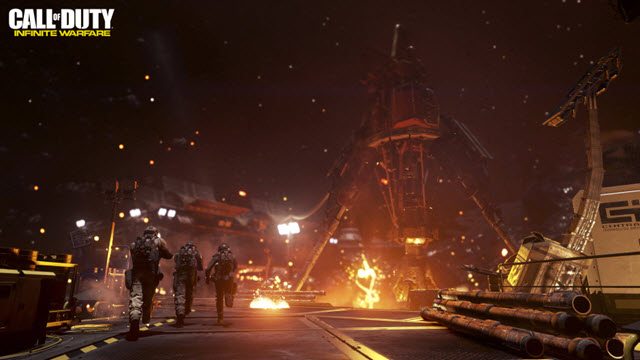 There are several other powerful game characters with their own dark haunting backgrounds that you interact with. The rapport that you build with these characters also tests your morals, value system and choice of actions. It is this powerful interplay between characters that makes Infinite Warfare's Campaign mode so engrossing. Well, at least apart from all the space exploration, side missions, fantastic weaponry, and challenging boss battles.
If you enjoy the grand scale warfare of the campaign mode in single player, you'll equally love the online multiplayer mode. Multiplayer features a ton of innovative game play features including the popular chained-based movement system.
Call of Duty Infinite Warfare Story Trailer
The new Zombie mode offers exciting narrative driven 4 player co-op gameplay. This is a refreshing break from all the seriousness of the previous 2 modes. This gameplay is set in the 1980's and is filled with full of humorous horror clichés of the time. You, along with 3 of your mates are tasked with surviving the insanely fast growing zombie hordes threatening to destroy Spaceland theme park.
Call of Duty Infinite Warfare Trailer (Watch Only if Over 18 Years)
Infinite Warfare throws in some extraordinary special effects and realistic settings that make you feel like you're right in the heart of the game itself. Sarah Schacher's soundtrack creates an immersive experience and needless to say, the sound effects are brilliant.
If you have room for one more multiplayer game in your kitty, pick up Call of Duty: Infinite Warfare. The Standard, Digital Deluxe, and Legacy edition are available in stores.
You are guaranteed a great cast, powerful storytelling, cinematic action and endless hours of gameplay. How can you say no to that irresistible combination?