Staying fit and connected in today's fast-paced world is essential. Wearable devices like fitness trackers and smartwatches play a significant role in helping us achieve our health goals. With a plethora of options available in the market, it can be challenging to decide which type of device is best for you. In this guide, we explore the key differences between fitness trackers vs smartwatches, their features, pros and cons, and factors to consider before making your choice.
Understanding Fitness Trackers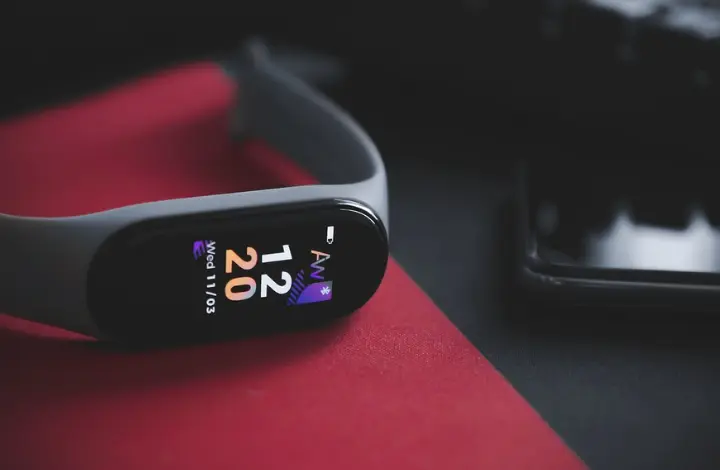 What is a Fitness Tracker?
A fitness tracker, also known as an activity tracker, is a wearable device designed primarily for monitoring and tracking various health and fitness-related metrics. For instance, steps walked, distance covered, calories burned, heart rate, and sleep patterns.
Key Features of Fitness Trackers
Step counting
Distance tracking
Calorie burn estimation
Heart rate monitoring
Sleep tracking
Basic smartphone notifications (texts, calls, emails)
Water and sweat resistance
Pros and Cons of Fitness Trackers
Pros:
Affordable pricing
Lightweight and discreet design
Focus on health and fitness tracking
Long battery life
Cons:
Limited smart features compared to smartwatches
May lack advanced tracking options
Smaller display may be harder to read
Understanding Smartwatches
What is a Smartwatch?
A smartwatch is a wearable device that combines the features of a fitness tracker with additional smart capabilities such as apps, music control, voice assistant, NFC for mobile payments, and cellular connectivity.
Key Features of Smartwatches
All features of fitness trackers
Larger, more vibrant display
Music control and built-in Bluetooth
Voice assistant and built-in microphone
Mobile payment support (NFC)
Cellular connectivity (for select models)
App ecosystem
Pros and Cons of Smartwatches
Pros:
Extensive smart features
Stylish design options
Advanced fitness tracking capabilities
Seamless smartphone integration
Cons:
Higher price point
Shorter battery life
Bulkier design may not be suitable for all users
Comparing Fitness Trackers and Smartwatches
Price
Fitness trackers are generally more affordable than smartwatches, with options available for under $100. On the other hand, smartwatches typically start around $200, with premium models reaching $600 or more.
Design
Smartwatches often resemble traditional watches and come in a variety of materials and styles. Fitness trackers are usually more discreet, with slim designs and smaller screens.
Features & Tracking
Smartwatches offer a wide range of features, including fitness tracking, music control, voice assistant, and mobile payments. Fitness trackers primarily focus on health and fitness tracking. Some advanced fitness trackers may include a few smart features, but generally not as extensive as those found in smartwatches.
Battery Life
Fitness trackers typically have longer battery life than smartwatches, thanks to their smaller displays and lower power consumption. Smartwatches, with their larger screens and numerous features, often require more frequent charging.
Identifying Your Priorities and Needs
Before choosing between a fitness tracker and a smartwatch, it's essential to determine your priorities and needs. If your primary focus is on health and fitness, a dedicated fitness tracker may be the better option. However, if you're looking for an all-in-one device that keeps you connected and offers advanced tracking features, a smartwatch might be more suitable.
Best Fitness Trackers in the Market
Fitbit Charge 5: Best Fitness Tracker Overall
Garmin Vivosmart 4: Best for Sleep Tracking
Fitbit Inspire 2: Best Budget Fitness Tracker
Amazfit Band 7: Best for Battery Life
Garmin Vivosport: Best GPS-enabled Fitness Tracker
Best Smartwatches in the Market
Apple Watch Series 7: Best Smartwatch Overall
Samsung Galaxy Watch4: Best for Android Users
Garmin Venu 2: Best for Fitness Enthusiasts
Fitbit Versa 3: Best Smartwatch for Fitbit Fans
Fossil Gen 6: Best Wear OS Smartwatch
Devices That Provide the Best of Both Worlds
Some devices, such as the Garmin Venu SQ and Fitbit Versa series, offer a blend of fitness tracking and smart features, providing a balance between the two categories. These hybrid devices are suitable for users seeking advanced fitness tracking without sacrificing smart capabilities.
Factors to Consider Before Buying a Fitness Tracker or Smartwatch
Prioritize your needs (health-focused vs. all-in-one device)
Set a budget
Consider design preferences
Research device compatibility with your smartphone
Examine battery life
Evaluate fitness tracking capabilities
Assess available smart features
Tips for Choosing the Right Wearable Device
Read multiple reviews and watch comparison videos
Consult friends or family members who own similar devices
Try on different devices in-store to find the best fit
Consider future software updates and device longevity
Conclusion: Fitness Trackers vs Smartwatches
Choosing between a fitness tracker and a smartwatch ultimately depends on your priorities, needs, and budget. By carefully evaluating the features and capabilities of each device, you can find the perfect wearable to help you stay fit, healthy, and connected.
Remember to consider your lifestyle and personal preferences to make the best decision for you. And with the right device on your wrist, you'll be well on your way to achieving your health and fitness goals.