The yuletide season is always special, fun-filled, and a great time to catch up with family and friends, especially when you don't get to see them much. However, besides great food, music, and those long discussions, the period could become boring quickly, and that's where games come in. Games are excellent for catching fun, relaxing, having good-humoured competitions, doing mental exercises, and strengthening bonds. There are many games to choose from, but curated below are some of the best exciting games you can play (indoor, outdoor, offline, and online) with your family and friends this Christmas.
Exciting Games To Play This Christmas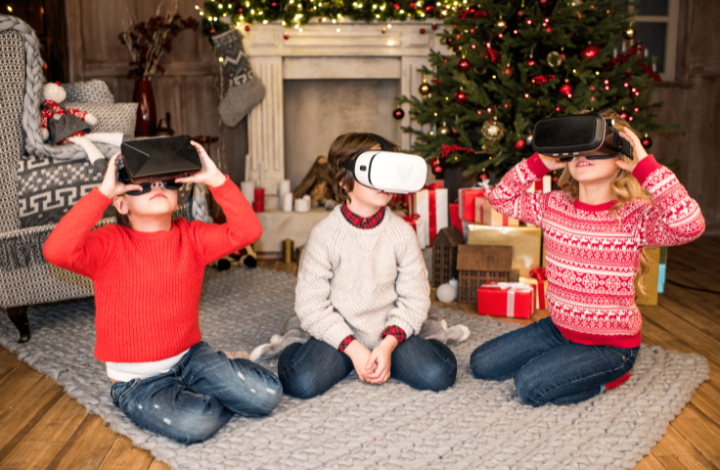 Video And Mobile Games
Video games fit all season time and most situations. You can play video games to relax or pass the time, especially during silent periods or when you want to compete.
Combat games: Combat games are not exactly "Christmas-like", but they are good any day for fun, adrenaline, and relaxation. You can play your favourite childhood games with friends to re-live the emotions or the latest games to experience the rush. Whoever you choose, prioritise having fun with your co-players.
Make memories: save your progress online for next year's Christmas meet and continue from there with your friends.
Adventure games: Adventure games such as Yuletide Legends: Who Framed Santa Claus, Christmas Adventure: Candy Storm, Fishdom Frosty Splash, Jewel Match Snowscapes, Christmasville, and even backgammon are excellent for creating fun memories with your loved ones. Form a team or go solo; whichever you choose, you can have fun together or in turns.
Make memories: make short videos on your phone recording each other's expressions as you win or lose.
Winter Solitaire: Solitaire is a favourite game for many people, but playing winter solitaire can increase the fun at Christmas. You can choose from various Christmas themes such as snowy, Santa Claus, and other colourful themes. In addition, winter solitaire allows you to work through multiple stages while having a good laugh with friends and family.
Create memories: allow others to help you through an especially difficult level. It's easier and adds to the fun.
Sports games: Choose from various popular sports, such as football (soccer), wrestling, basketball, and cricket. Video sports games are competitive but do not require much physical intensity, so they are perfect for Christmas. If most have iPhones, you can play connective games or take turns playing.
Make memories: make a mock digital trophy for the winners and take note of points for future banters.
You don't have to play video games all day during the holiday, but they'll come in handy when you want that thrill.
Online Games
Online games are a bit different from video games because they need an internet connection. You can play online games with your friends during Christmas from anywhere worldwide.
Casino: Although you can play them anytime, casino games are excellent for late-night adult hangouts. You should first read live casino guides online to have an idea of how to get started. These types of games are a fun way to play without having a physical board at home. Why not look at these online casino guides? Choose from a wide range of casino games and themes that excite your sense of adventure. These online games could be fun for everyone.
Virtual Christmas Games: Some games you can play online are Christmas quizzes, karaoke, jingle mingle bingo and even chocolates. Simply connect and pair up with anyone willing to play, and you'll have some fun. Virtual games are best enjoyed in lag periods, but you can play anytime you feel like it.
Make memories: take screenshots or screen records of your favourite moments during the game. They'll serve as sentimental reminders later in the new year.
Card games: few memories beat having everyone gathered around the dining table or sitting on cushions in a big circle to play cards! Card games are fun, mentally stimulating, and, of course, a source of future banters. You can spice it up by attaching prizes or tasks to the losers; nothing serious, but curious enough to cause some laughter.
Make memories: have a group photograph right after the card game and send everyone a copy with a date stamp and personalised message.
Online games are often exciting and fitting for Christmas. Set the bar high and go all in for maximum thrills.
Outdoor Games
Who says all the fun only happens inside? Although December is typically cold outside, you can still have fun with outdoor games. Here are our top picks:
Decorating contest: kids love to show their decorative skills, but many adults like it. So pull on your creative hat and see who makes the best decorations. You can divide the house into sections for everyone involved or set the contest for designing the Christmas tree. Pro tip: you can get ideas from different apps or websites and try to implement them. Remember to shop for any material you need before stores go on break.
Make memories: take a picture of each person with their design and send it to them. You can print hard copies later for an album.
Building snowman: everyone loves Jake the snowman, and building it brings some deeply satisfying emotions. Time to roll out your thick gloves and get to work. You can make a snowman contest to see who does it best or recruit everyone to build the biggest snowman you can find.
Make memories: what's a Christmas without a snow fight? So, take some time off to pelt each other with snow and bask in the pleasure.
Campfire games: camping is a fun outdoor activity for a group of fun-seekers during Christmas. You don't have to spend days out in the cold; a couple of hours is fine. So, get your thick clothes on and gather around a campfire. Tell stories, revive memories, or propose to your partner. There's always a chance to have fun!
Make memories: Move from folk stories to stories about childhood and growing up. Ask everyone to talk about their favourite experiences.
There are other fun outdoor games and activities. Playing Bobsleigh, for example, brings old childhood memories alive and should be part of your plans to enjoy the holidays. In addition, playing games with family and friends during Christmas is a welcome choice, so bond, catch up, and have a great time.