If you love hidden object games and the Harry Potter franchise, there's a new game in town that is sure to keep you super happy. Coinciding with the launch of the Fantastic Beasts movie is the magical mystery game Fantastic Beasts Cases from the Wizarding World that is available on the App Store right now for free. Here's a look at the highlights of the game.
Fantastic Beasts Cases from the Wizarding World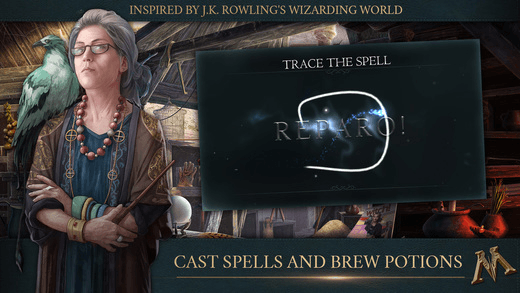 This is a game inspired by J.K. Rowling's Wizarding World. You are a new recruit to the Beast Division in the Ministry of Magic. Your new partner Mathilda Grimblehawk tells you that your task is to investigate incidents involving magical creatures and deal with frightful beasts. After some basic training you start investigating various accident scenes to discover which beasts are creating problems in the wizarding world.
You must use your training to protect the fantastic beasts at the center of every mysterious case. After you discover hidden objects and interview witnesses, you analyze the evidence you collected to solve the mysteries. In some instances you even brew potions and cast spells to achieve these objectives.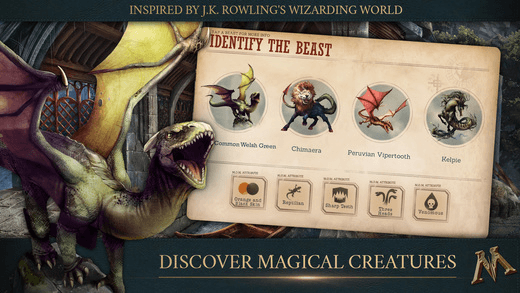 When a task is accomplished, you earn bonus by way of gold, XP and stars. You will need stars to examine your findings but with that in limited supply, you will be forced to go back to the scenes to uncover more hidden stuff. Once you earn enough stars, you can come back and new your search for the mysterious events.
Fantastic Beasts Cases from the Wizarding World is also a social game, so you can join a community of fellow wizarding buffs, lend a helping hand and try to beat others to complete missions.
Despite the annoying resource restrictions on the game, the curious cases and mysterious clues keeps you glued to the game. If you love a bit of mystery and magic Fantastic Beasts is a fun game you'll enjoy playing. Click below to download it from the App Store and Google Play.