If you look closely at some of the most successful companies in the world, you'll find that they all have one thing in common. A great customer support service. Whether you are a big enterprise or a small business owner, when you create a product for a customer and offer them the best support for that product, you don't just gain loyalty but also bring in more business through that goodwill.
In today's ultra competitive world, providing an uncompromising customer support service is imperative. You could always go in for an on-premise help desk software solution, but this will mean more resources and costs which you may not be able to afford. On the other hand, a web help desk software solution brings several benefits; cost savings, easier handling of software updates or upgrades, and a quicker repair and maintenance service, all taken care of at the software providers end.
The help desk software market is awash with many good providers such as ZenDesk, Kayako, Zoho and Get Satisfaction, each offering plenty of great functionality and features of the highest standards. So how do you decide which web help desk software is the right one for your business?
In this post, we take a look at some of the key factors that you need to keep in mind before closing down on a good web help desk software provider.
Features of a Good Web Help Desk Software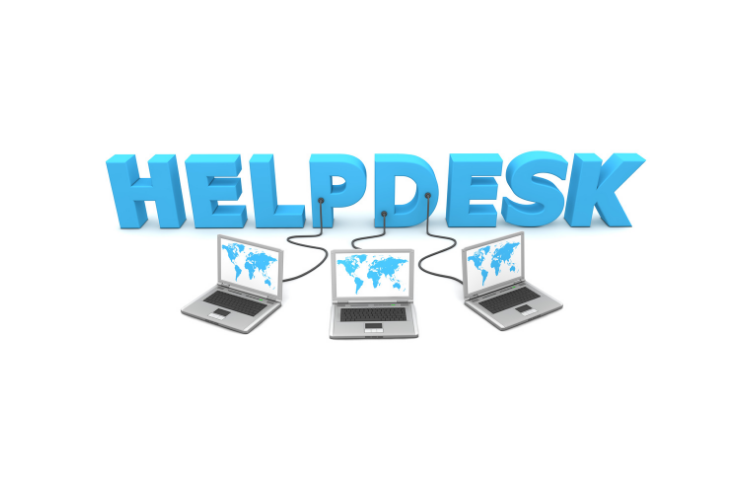 Powerful Ticket Management Solution
A good help desk solution is one that provides an interactive and customizable ticket management solution for your business. Web Form captures, customizable templates, effective internal communication channels such as a commenting system and traffic handling are some of the factors that need to be part of an effective ticket management solution.
Branding
Branding is a significant component of any business. An ideal web help desk software provider offers options to upload your company's logo and favicon, customize your support URL so that your company domain gets highlighted as against the software brand.
A Strong Knowledge Base
A good software solution offers a powerful knowledge base. A knowledge base is like an FAQ database that contains answers or solutions to common problems that you or your customers may encounter. But that's not all. It must also include a powerful search feature so that users can instantly find answers to their questions and issues.
Good Self Help Materials
Customers usually search online portals for solutions to their problems before submitting a ticket. Ensure that the software provider also has good resources for easy customer reference such as How To pages, PDF downloads, forums and interactive communities, and a resourceful FAQ page.
A Healthy Management System
A good web help desk software provider will have powerful asset management and network monitoring tools to oversee the health of the hardware, software, servers and other network components. Ensure that the provider has an effective IT service management integration to offer such services.
Reporting
A good reporting mechanism is essential if you are to track all open tickets, resolved queries, time taken for resolution, or to determine how many tickets were handled by each agent, or to get customer feedback. A powerful customized dashboard must be available to manage such reporting issues.
Security
A good help desk software solution should be able to control access to privileged customer information. There should be options to assign permissions for specific profiles so that proprietary information is in safe hands.
Mobile Support
In today's work from anywhere world, having a mobile based version of the software is essential because this will help agents manage their tickets, view reports or access databases from a smartphone or tablet.
Scheduling Calendar
Any good web help desk solution should provide a calendar that will help in scheduling tasks so that urgent issues are tackled ahead of the less important ones.
Notifications
There must be a good system of notification and alerts so that you can alert agents when a new task is assigned to them and intimate customers when a ticket has been closed.
Service Level Agreements
Usually Service Level Agreements (SLAs) provide a certain level of guarantee as to the type of issues that will be covered in priority as well as other service offers. SLAs must include options to set priorities, define your business hours and holidays, escalate issues automatically and get notifications when there is a breach of the basic rules of compliance.
Remote Access
You may also have to consider if you need a module that will allow technicians to remote access a customer's computer to resolve issues.
Broad Social Media Integration
A recent report by NMincite indicated that up to 47 percent of all social media users sent service requests via Facebook, Twitter and other social channels. Ensure that your provider has integrated social media into their applications to deal with such requests.
Pricing
Do a Help Desk software comparison of the biggest web help desk software providers for price and features and select an option that is ideal for your business.
And a final word of advice. Never go in for a free help desk software.
I hope these guidelines will help you in choosing the right solution for your business.