Looking for a fresh new app for meditating? Check out Flow – Sleep Relax Meditate the guided meditation app that lets you enjoy beautiful sounds recorded in psychoacoustic 3D that lets you release all the stress and strains in your life.
Flow is the third sequel to the developer Franz Bruckhoff's wildly popular app Windy. It integrates with some of his other popular health & fitness apps such as Sunny and Away. It is also compatible with Thunderspace and Sleepy Fan. The app's primary sounds include flowing water and nature sounds.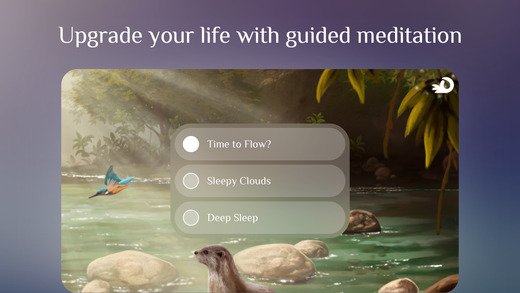 They are all recorded using a psychoacoustic microphone. This works on the same principle that is used in 3D movies and 3D Glasses but in this case it works with 3D sound, offering a fantastic listening experience if you are using stereo headphones.
The app lets you choose from a few different themes from some of Franz's other apps as well. You can additionally customize the sounds in each of its layers has once you are in them. The app promises to help you sleep better and become more focused in your daily activities.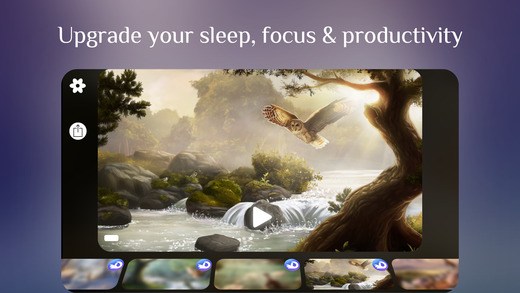 Franz has received great reviews for his previous work on Windy, Sunny and Away and Flow is no exception. Here are some of the main features of the app:
Features of Flow Meditation App
6 gorgeous flowing water scenes in 3D for headphones.
3 fantastic musical masterpieces by David Bawiec.
3 guided meditations by Australian rising star Lua Lisa.
Sleep & meditation timer.
Mix in music, rain, rain on tent and birds.
Illustrations by the world's best nature illustrator, Marie Beschorner.
Motion-controlled 3D parallax sceneries.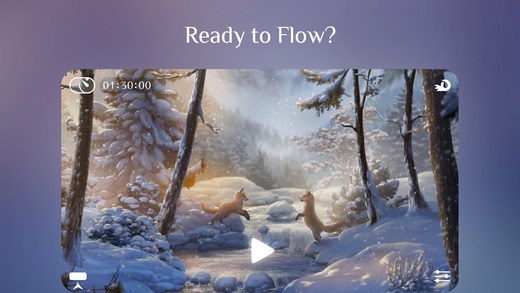 If you have trouble heading off to sleep or can't seem to shake off that stress, consider checking out Flow. It is currently available for $2.99 but expect a price rise once the Launch promotion ends.