Mindfulness is all the rage, and we all want and need some peace in our lives. The key is how to wean ourselves from our busy lives by cutting the tether to technology and liberating our minds.
The challenge is how to do that.
That's where OMG. I Can Meditate! helps. Most people think of meditation as some hippie activity that's meant for a select few. The truth is that it is something that everyone needs in today's world. This app brings all sorts of meditation tools to you, so you don't have to work to search high and low looking for a way to de-stress.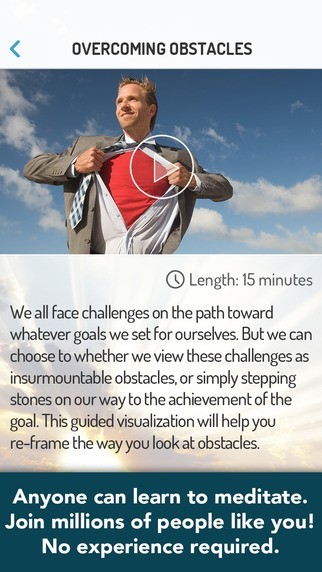 Afraid to meditate? Well, this app offers a variety of exercises you can do to transport your mind into a calm state, which effectively is what meditation is. You really don't have to sit like a yogi on a mat, cross-legged for four hours moaning out a mantra. What you need is some time set aside to open the app and follow the simple instructions.
ALSO READ :Top Mindfulness Apps to Reduce Stress and Improve Well Being
After downloading the app, you will be taken to a main page that will instantly take you to a place of serenity. A slow moving visual of a seascape and horizon, sprinkled with large round sea-carved boulders. Select the menu icon to see selections of different types of meditative and calming exercises.
Mindfulness App Categories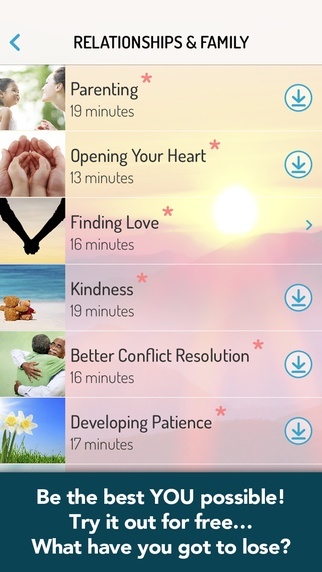 Categories of meditations include:
Next Meditation – move on the next meditative exercise on the list
OMG Daily Meditation – sign up to be notified, at random, one meditation a day
Meditation in Motion – exercises you can do to bring yourself into a calm state while you are out an about
Specialty Meditations – a variety of different meditation categories: Spiritual, Relaxation, Performance & Success, Time Based, Happiness, Relationships, and more
OMGood Night – calming music to help send you off to slumberland. It allows you to set a timer to play the music for 20, 40, or 60 minutes and choose from over five different categories of sounds
OMGood Morning – use calming music to bring you out of your slumber and slowly into the new day. You can set the time you want to wake up. When the music plays, you simply swipe and the app will take you to a wakeup meditation exercise to get you on your way.
Kids & Family – include your whole family in the benefits to mindfulness by selecting a meditation that everyone in the family can do. Selections include: Family, Teens 14-17, Tweens 10-13, and Kids 6-9.
Self-Practice – sit down for a self-guided meditation moment
With so many different types of meditative options to choose from, you can start from any point that works for you, and never feel like you don't know what you are doing. There really is nothing that could be improved upon, except for maybe making the main screen show the different types of options available so you don't have to go looking for them.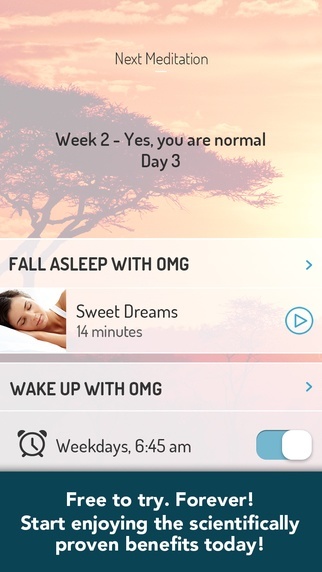 Outside of that, this app is the perfect tool to bring mindfulness to you, without effort. The displays are clear and the options plenty, keeping you coming back for more.
Get OMG. I Can Meditate! from App Store and Play Store