Modern life is completely hectic. You barely have time to enjoy the things you do anymore. You have deadlines to meet almost every day, activities that require multitasking and apps that keep pinging you reminders to get more things done. Keep at this habit regularly and soon you'll find yourself binge eating, suffering from insomnia, and raising your levels of stress and anxiety. If you start seeing signs and symptoms of poor health, its time to take an hour or two off work to unwind. This post lists some of the top mindfulness apps for Android and iOS that will help you rejuvenate your mind and refocus your thoughts.
Top Mindfulness Apps for iOS and Android
Updated in August 2016
Flow Sleep Relax Meditate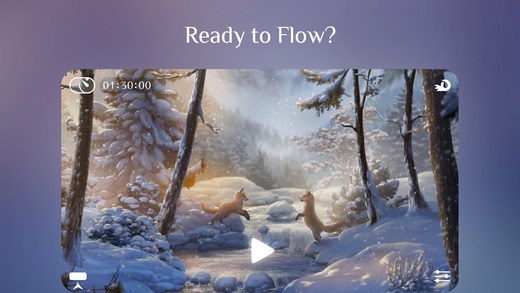 This is the latest new app from popular app developer Franz Bruckhoff. The app features 3D sounds of flowing water and nature and is designed to help you sleep better, relax and become more focused and productive in your workplace. The app makes use of psychoacoustic recording to produce fantastic sounds when played on a stereo headphone. Price: $2.99 at launch.
Download Flow Sleep Relax Meditate for iOS
The Mindfulness App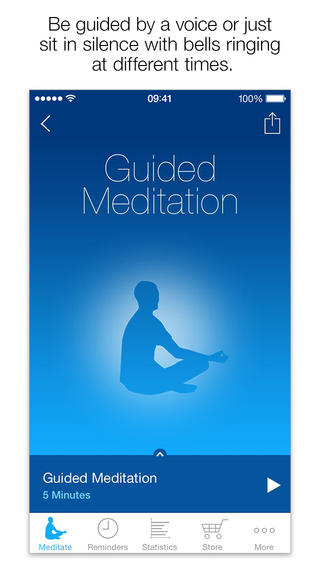 If you are new to mindfulness meditation, this top selling app is one worth checking out. The app features different types of guided meditation exercises and lets you choose the time and hours of your sitting. You can meditate in silence, or have bells to guide you. You can even set a reminder to meditate at a regular time everyday. The app has also partnered with Sounds True to offer guided meditations from some of the world's best meditation teachers like Jon Kabat-Zinn, Eckhart Tolle, Jack Kornfield, Pema Chodron, and Sharon Salzberg. Price: $2.99
Download the Mindfulness App for iOS
Download the Mindfulness App for Android
Headspace: Meditation techniques for mindfulness, stress relief & peace of mind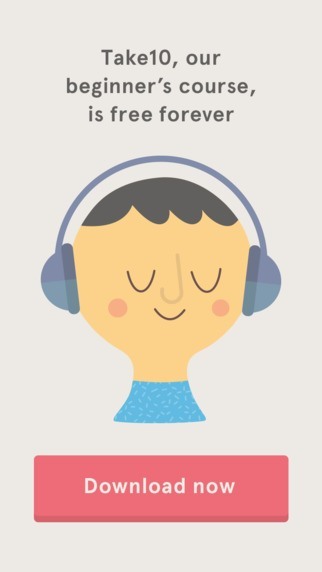 If you are ready for a long term commitment to mindfulness meditation, consider the Headspace app. You can take a free foundation course to learn the basics of mindfulness and then choose to continue on a subscription basis so you can access hundreds of hours of guided and unguided lessons.
The app offers personalized progress tracking, an opportunity to connect with your friends or buddies to stay motivated, rewards for using the app, reminders to keep up the practice regularly and more. Price: Headspace offers two auto-renewing subscription options: $12.99/month or $94.99/year. There is also a Forever subscription that comes with a one time upfront payment of $399.99 and offers unlimited access to the Headspace Collection forever.
Download Headspace for Android
Mindfulness Daily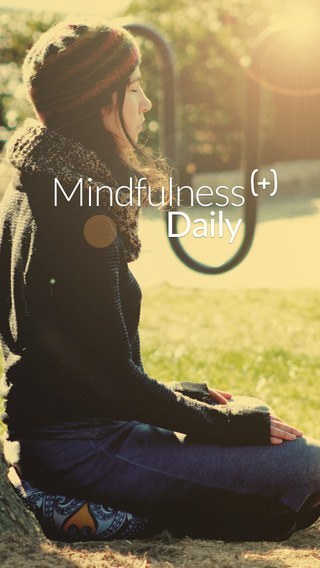 This popular app has been developed with inputs from leading scientists, doctors, researchers, coaches and trainers, so you bet they know what they are talking about. This stress buster features a 21 day mindfulness program that includes  mindful breathing, body awareness, kindness, and present moment awareness.
You can set yourself reminders not to fall into old habits, take a quick mindfulness break when you're stressed and enjoy a library full of guided and self guided practices. If you find the program beneficial, you can unlock the Remix feature to continue your practice everyday. Price: $1.99
Omvana – Meditation for Everyone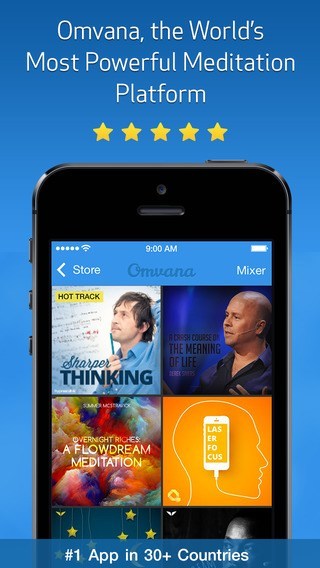 This 5 star rated app is more just a tool to help you refocus. It offers a huge collection of meditations that are ideal for working on your breathing and your yoga. You can also customize your meditation to suit your requirements. The app taps information from Apple's health app to determine the level of stress in your body and suggests tracks to de-stress. The app is helpful whether you are spiritually inclined or not. It is free to download with options to buy meditation packs in-store.
Calm – Meditate, Sleep, Relax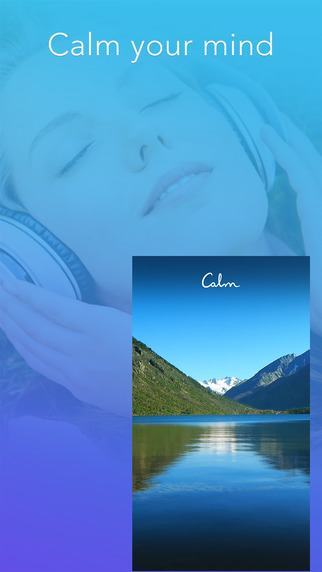 Not everyone can meditate the same way. That's why Calm has options that are categorized for different groups of people. There are 25 guided meditation sessions that range from 2-20 minutes for beginners, unguided meditations for experts and 7-21 days guided programs that are for users who have trouble sticking to a routine.
The free '7 Days of Calm' introductory program teaches the basics of mindfulness meditation including breathing and posture. When you are ready for more, you can take the '21 Days of Calm' program. There are even special practices for people who have trouble falling sleeping.
The exercises in the app will help you eliminate distractions and self realize that the issues you were stressing over were not a big deal. Calm offers a couple of subscription service options: The monthly subscription for $9.99/month and the yearly subscription for $39.99.
Download Calm  – Meditate, Sleep, Relax for iOS
Download Calm  – Meditate, Sleep, Relax for Android
Buddhify – mindfulness & meditation for modern life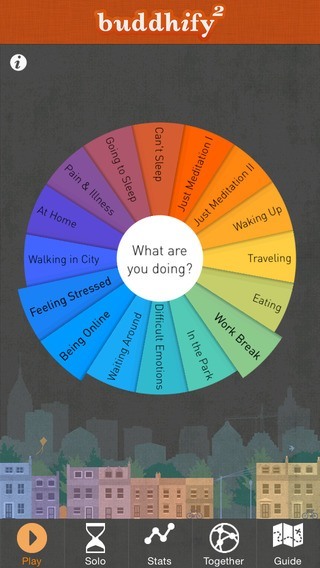 If you think meditation is not for you, give Buddhify a try. The app has over 80 exercises that are designed by experts for 14 different types of situations. There are over 11 hours of custom meditations with multiple voices to guide you through the exercises. You can also check on your progress from the stats and graphs section of the app. Most of the tracks range from 5-30 minutes. The app is highly recommended by users for helping them with their sleep problems. Price: $4.99
Stop, Breathe & Think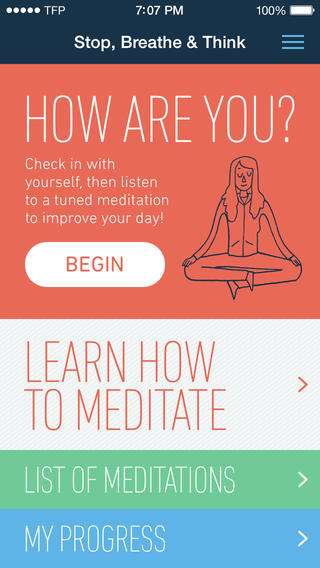 The final app in our collection of the best mindfulness apps is the award winning Stop, Breathe & Think. The app promises to help you develop skills that deepen your awareness of your thoughts and emotions and proactively manage those emotions and reactions. By examining your current state of emotions it offers the meditation needed for your state of mind. There are meditations to start your day, end your day, short and long versions of exercises and a very special bundle done by K.D. Lang. The app is free to download and includes IAPs.
Download Stop, Breathe & Think for iOS
Download Stop, Breathe & Think for Android
Mindfulness apps are great for helping you get rid of anxiety and stress and live a more peaceful and meaningful life in the present. Making use of productivity hacks like the ones mentioned in this post also help you get things done more efficiently, leaving you with enough time to do things you love and unwind.
If you are using a mindfulness app that has helped you de-stress and refocus, please do share them with us.