Think JOBY, think flexible tripods. The company's GorillaPods are one of the most popular tripods among photographers and videographers alike and for good reason. They are compact, lightweight, and flexible delivering a versatile experience for users who want to capture stunning pictures and videos from just about any angle. The company has now launched a new suite of photo and video accessories that is suitable for smartphone owners who want to capture stunning videos and photos from any angle. Here's a closer look at the latest collection of JOBY smartphone accessories for vloggers.
JOBY Smartphone Accessories for Vloggers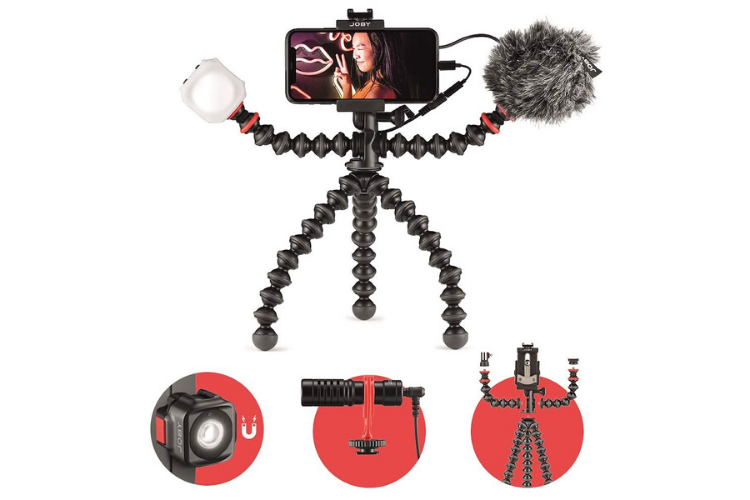 First up is the GorillaPod Mobile Vlogging Kit. This is a lightweight and portable camera gig fitted with a smartphone holder, a miniature Beamo mini LED and Wavo microphone.
The base of the GorillaPod has a flexible tripod design, letting you wrap the legs in landscape and portrait orientations to get the best captures.
The entire kit is customizable as well, meaning you can add and remove components depending on what you want to shoot.
The mobile vlogging kit comes with a cable for mobile phones (TRRS) and cameras (TRS) as well as MFi approved lightning connector.
The kit is available on Amazon for $199.95
JOBY Beamo Mini LED lights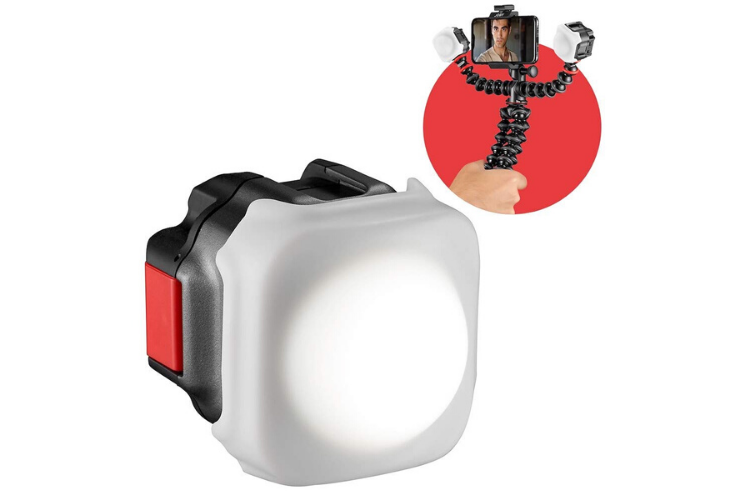 The Beamo is a compact, portable LED light that keeps your shoots perfectly lit. It is designed to deliver professional grade 5100K lighting reducing flaws to a minimum and producing flattering skin tones as if shot in the daylight. It works for around 40-minutes at full brightness and you can dim it to any level you want any time using the 5-step button.
The light has a waterproof design, even allowing you to use it under water up to 30 meters.
The Beamo has a unique double cold shoe mount that lets you add accessories to it including additional Beamos for extra lighting.
This smart LED can be controlled via Bluetooth through the myJOBY app, allowing you to set the brightness and adjust the lighting from a distance.
It needs to be charged wirelessly or through a USB cable.
The Beamo Mini is available on Amazon for $69.95 but if you want the standard edition, you ca get it for $89.95.
See the Beamo Mini on Amazon.
Wavo Camera Microphone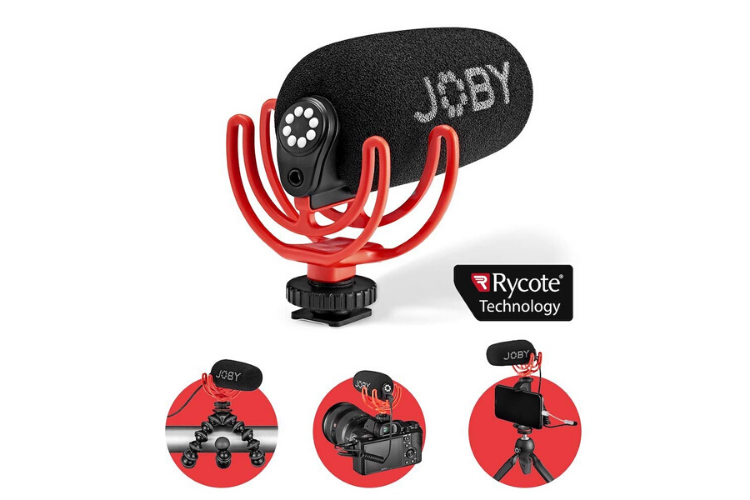 Another handy accessory to supplement your vlogging efforts is the Wavo camera microphone, which is perfect for recording voiceovers while on the go. The camera has a durable aluminum body with a capacity to isolate unwanted vibrations. It also has a wide frequency response range to deliver superior quality sound recording.
A Super-Cardioid polar pattern keeps the focus on the vlogger's voice, isolating it from the crowd or background noise. A foam windshield helps to remove other unwanted ambient distractions. The base has an attachment via a locking cold shoe mount for added security.
Wavo costs about $79.95 but if that's above your budget, you can go for the miniature version which is half the price.
JOBY StandPoint Case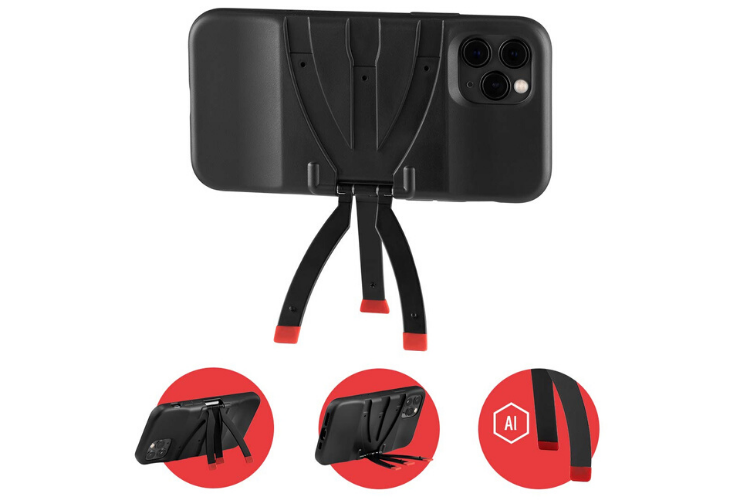 Lastly, there is the StandPoint case, which is a phone case with built-in aluminum tripod legs. This is designed to make it super easy for you to grab selfies, do some vlogging, video chatting, or movie watching. When not in use, you can simply fold the tripod legs, like you would a kickstand.
The legs themselves are totally flexible allowing you to adjust it to different angles to create different shooting perspectives. The leg ends have a solid rubber footing to ensure stability and prevent the phone from falling.
StandPoint is also perfectly compatible with wireless charging, so you don't have to worry about removing the case every time you need to recharge.
This phone case is available in four different versions, at $39.95 a piece and you can take your pick from the iPhone 11 and 11 Pro, or the Pixel 4 and 4XL.
See the StandPoint case on Amazon
Final Thoughts
JOBY's exciting new smartphone accessories for vloggers offers an affordable way to help anyone with a smartphone create incredible content for sharing on YouTube, Instagram and other popular social platforms. Be sure to check them out!