Who doesn't love a good wallpaper? I for one love to update the wallpaper on my Samsung Galaxy phone all the time. I covered some of my favorite wallpaper apps for Android in a previous post and am always on the lookout for others. One app that recently caught my attention is the recently launched Forgotten Forest Live Wallpaper app. This is an enchanting live wallpaper app filled with forest views. It reminds me of one of my favorites 3D Live Wallpaper Fairy Woods. Here's a little more on the app.
Also Read: Live Wallpaper Apps for Android You'll Love
Forgotten Forest Live Wallpaper App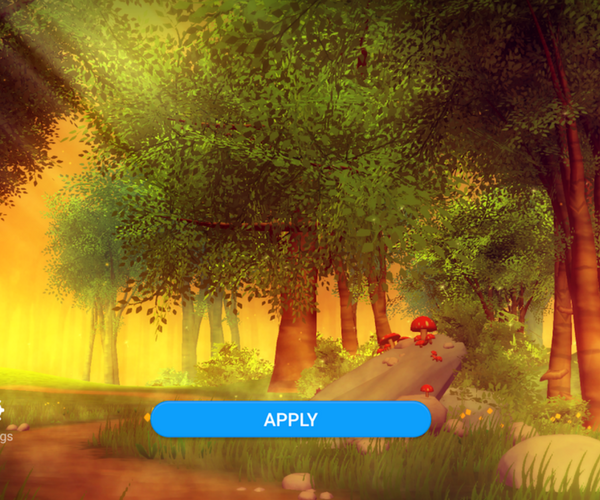 Forgotten Forest is an apt name for the stunning images in this app. The different views of the forest are surreal. They feel like something that just came off a fairy tale, where at every turn you expect some enchanting creature to pop up. Maybe you might just run into Hansel and Gretel or some magic fairy.
The deep quiet forests enchant you with their lively dandelions umbrellas. The faint rays of the sunshine spilling through the dense forest cover adds to its mysteries. In the evening, you can see thick misty fogs making their way into the forest depths, attempting to block out the fainting rays of the sun. At night, the shimmering moonlight lights up the forest, with fireflies delightfully playing over the trails.
If you love the quietness and solitude of the woods and the play of light against darkness, you will enjoy the serenity of Forgotten Forest.
Customizing Options
Live Wallpaper Forgotten Forest offers plenty of customization options to match your phone and display preferences. You can set the time of day, adjust the effects for rays of light, fog, dandelions, particles and fireflies. You can set the landscape to switch in real time as well. If you are concerned about battery consumption, you can adjust the quality of the graphics too!
If you want a fresh set of wallpapers to deck your Android, consider downloading this enchanting app from ZDAmusement.
Price: $0.99 | Download Link: Google Play
And do tell us what you think of the app.
Cheers,
Adeline