Everybody loves to spice up the home screen of their smartphone with wallpapers. Apps like Wally are my favorite go to place to pick up stunning wallpapers for my Android, but at times, I also love to include a bit of interactivity to the Home screen, via live wallpaper apps, despite the fact that they eat into the battery life. If you're in one of those I'm-gonna-get-myself-some-live-wallpapers-and-spice-up-my-Android home-screen-today moods, here is a nice collection of live wallpaper apps for Android that are worth downloading.
Live Wallpaper Apps for Android You'll Love
Cave Art Live Wallpaper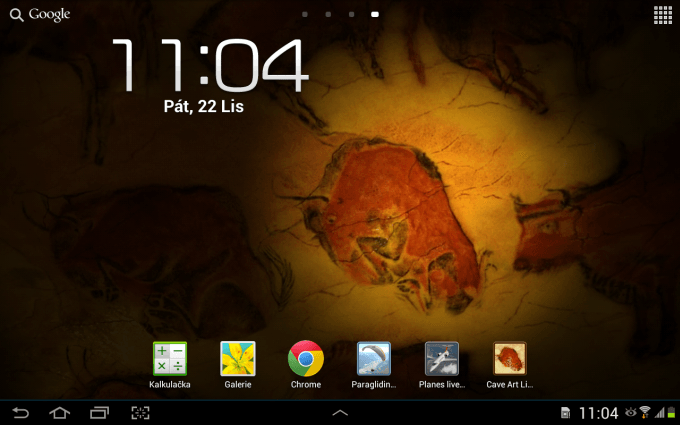 This stunning collection of wallpapers from Jan Laš brings together images of prehistoric cave art from places such as Spain, France, Brazil, Somalia, Bulgaria and Argentina. The art forms date back to an era from 32,000 to 4000 BC. All the images have a dark tone illuminated by animated light, adding an eerie and mysterious feel to the home screen.  Some of the images are free to use while others can be picked up via IAPs. Be sure to check this standout wallpaper and let us know what you think.
Download Cave Art Live Wallpaper
Dream Night Free Live Wallpaper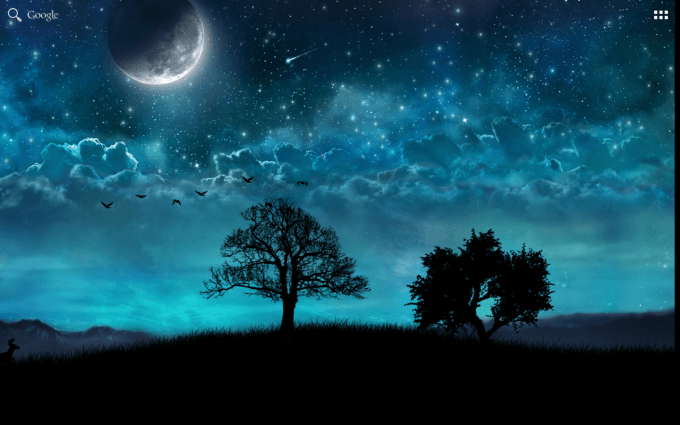 This live wallpaper features a beautiful, blue night scene sparkling with shooting stars amidst a tree silhouette. When you swipe to change home screens, the scene moves with parallax effect to simulate 3D space. The free version is ad-free, but to get the most out of the app, the Pro version is recommended. The Pro version includes different types of winter trees, an interactive windmill, falling snow, and options to customize the shape of the moon, the sounds of the birds and more.
Liquify Live Wallpaper Free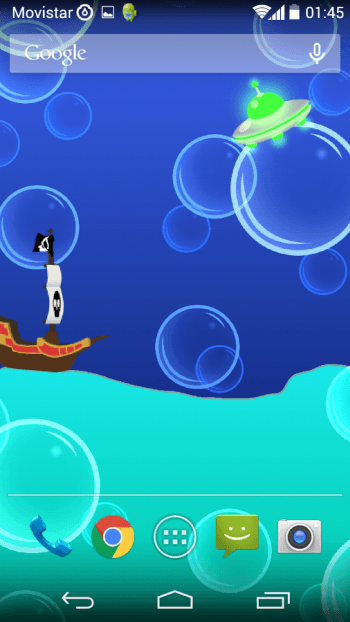 This is a spectacular live wallpaper that simulates liquid inside your phone. You can rotate or shake your phone to watch the liquid inside interacting on the screen. The Pro version lets you customize the type and color of the liquid and the background and add items inside the liquid as well. Price: $0.99
Download Liquify Live Wallpaper Full
Fox Cartoon Art Live Wallpaper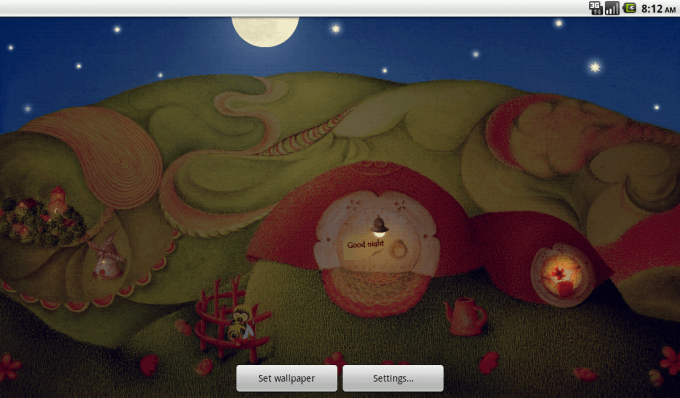 If you'd like something fun, artsy, and cartoony to liven up your Android Home screen, the Fox Cartoon Art Live Wallpaper should definitely make the cut. This colorful hand painted watercolor wallpaper features a lazy red fox napping at the doorstep of its house with a busy bee friend giving him company. You can tap on the fox to wake it and touch the bee to make it fly. The Pro version of the app is more spectacular with night mode settings that can be programmed to include gradual dusk to dawn animation, plus more animation and interaction involving the stars, the moon and the bee falling asleep on the flower. On devices that support vibration, the awakened bee makes use of it to buzz.
Download Fox Cartoon Art Live Wallpaper
Pixel Road Wallpaper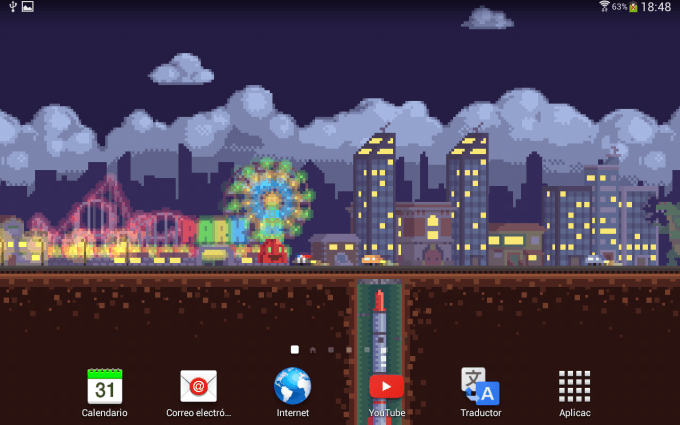 If pixel-art style catches your fancy, you can check out Pixel Road Wallpaper. It features night time Paris with a dazzling Eiffel Tower, Godzilla in Tokyo and other impressive city scenes. Its also customizable with options to adjust the time of the day, display weather info, and add an remove characters and items like unlockable cars that are on the screen. Price: Free with IAPs.
Do you use live wallpaper apps on your Android home screen or do you find them battery drainers? If you have a live wallpaper app you'd like to share with us, please let us know in the comments.