We complied a list of the cool games that you can play on your Android device this month. Now its time to take a look at some of the fresh new iOS games to play in November 2015.
iOS Games to Play in November 2015
Updated 11/15/2015
Wizards and Wagons
Wizards and Wagons is a totally delightful RPG that has you playing a hero who has fallen on difficult times (after all, who needs a hero in times of peace and prosperity!). So you set out to do some form of trade, traveling from one town to another buying and selling wares to make a livelihood. Along the way you meet various characters from different towns, complete various missions and assignments, upgrade your weapons, fight off baddies to ultimately sell your ware and reap profits. Price: $4.99.
Dark Fear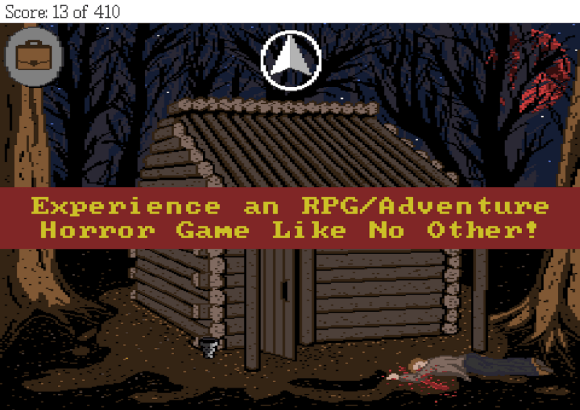 Dark Fear is a retro pixelated RPG horror game that has you waking up in a strange dark place with no recollection of how you got there. A cinematic soundtrack and a dark and twisted movie-styled storyline will keep you glued to the game. Enjoy a frightful and dark experience for $2.99.
Tiny Rogue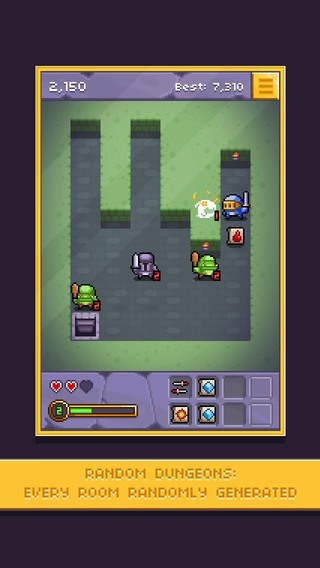 Enjoy a delightfully fun roguelike turn based strategy game by exploring deep dungeons, collecting treasures and using potions and spells to slay the baddies to score top points and beat the leaderboard champs. Although there's nothing more interesting to the game apart from the random maps and RPG style upgrades, you'll have a blast if you play in short bursts. Price: $2.99
Zodiac: Orcanon Odyssey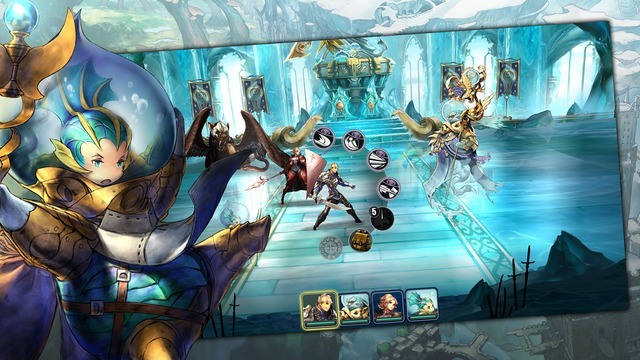 If JRPG games set your heart alight, step into the first installment of the ambitious adventure series that has been years in the making featuring the talents of Final Fantasy writer Kazushige Nojima and composer Hitoshi Sakimoto.
Gorgeous visuals, a memorable soundtrack and a riveting storyline will keep you glued to the game as you set off on an adventure exploring unknown worlds and complete exciting quests to discover the hidden truths of Orcanon and the secrets of your own past. $8.99.
Download Zodiac: Orcanon Odyssey
Oddworld: Munch's Oddysee
Abe and his partner Munch come together in the third Oddworld adventure Munch's Oddysee. It's time to hop, swim use special psychic powers and power-ups to reclaim the last eggs of Gabbit on Oddworld and save Munch's species from getting instinct. A hilarious storyline and charming characters are the other cool aspects of the game. Price: $4.99.
Download Oddworld: Munch's Oddysee
Eternal Arena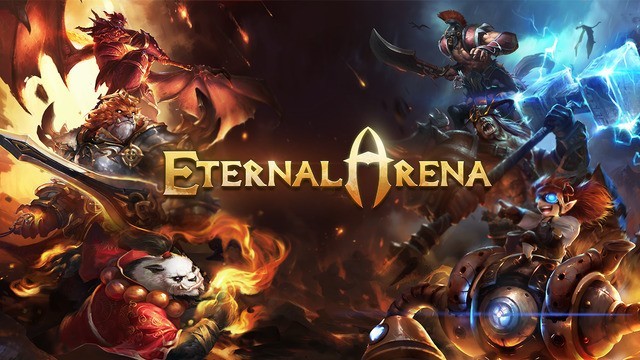 NetEase Games has made sure you get your dose of fast paced action RPG this November with its tactical game Eternal Arena. The game's storyline ensures that you have daily missions to complete, 35 hero characters to equip, upgrade, train and command and battle others in fun PvP battles. The game offers plenty of game modes so you never get tired of one style of play. Price: Free
Lost Horizon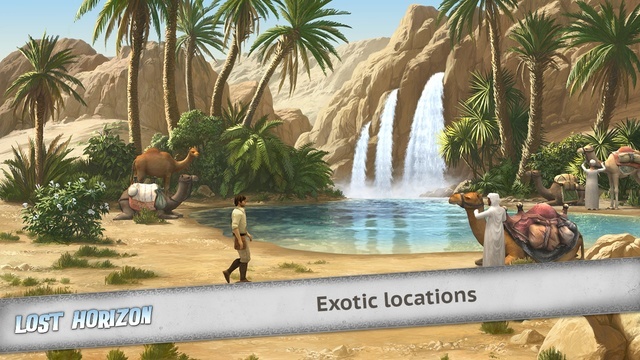 Fishlab's latest release on the App Store is the point and click adventure game Lost Horizon. Set in 1936, the game has you playing Fenton Paddock who must go on a mission to Tibet to trace a missing expedition of researchers. However, Fenton and his girlfriend are not the only ones searching for the missing group; the Nazis have also set a secret task force. The riveting narrative, beautiful graphics and clever puzzles is guaranteed to keep you playing the game until you have solved the mystery. Price: $5.99 (includes IAPs).
Asgard Run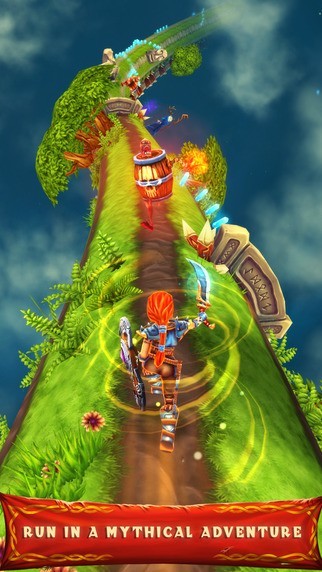 Enjoy a good sprint with legendary heroes and help them save Asgard. You'll need nimble fingers and speedy reflexes to avoid traps, grab power-ups and beat the mythological foes in high-speed running battles. Asgard Run should be perfect to play in short bursts. Price: Free.
Cornered by Zombies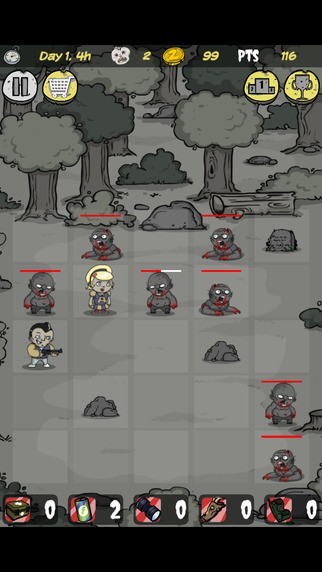 Halloween may be over but the zombie invasions never end. When you are stuck smack in the center of a zombie invasion, you are forced to save your life through tactfulness and chance. This turn based strategy game has you trying to flee and defend yourself against 9 terrifying zombies with a few items and weapons at your disposal. How long will you survive? Download the free game and find out.
Five Minutes Before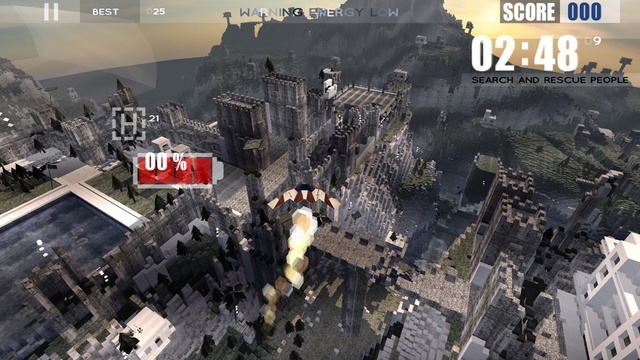 An end of the world scenario plays out in this game where you need to save people who have placed themselves on rooftops. You've got 5 minutes- that's 300 seconds before the world ends, and you have to fly your aircraft to rescue everyone. If you are game, you can pick up this one at the Launch price of $1.99 ( regular price $2.99 ).
Heroes Curse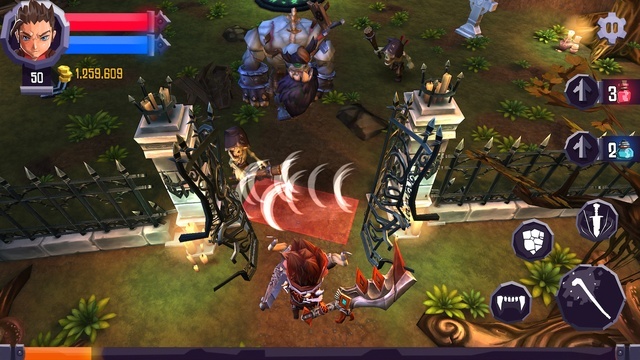 Another classic RPG that's hit the App Store this November is Heroes Curse. The game has RPG such as character experience and ranking, randomized loot, hack and slash gameplay, boss fights and game center leaderboards & achievements. As you progress through the game, you will encounter increasingly difficult enemies. Price: $1.99
The Incredible Baron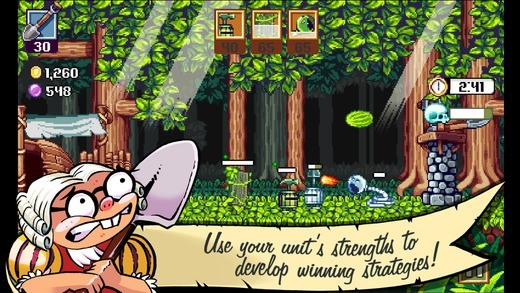 The world of science is not without its villains as you will discover in your role as the Incredible Baron. You explore an unchartered island and document its animal species so that you and your crew can use their unique abilities to overcome the challenges posed by science. Price: Play the first five levels free! Purchase the full game at $4.99.
Le Havre – The Inland Port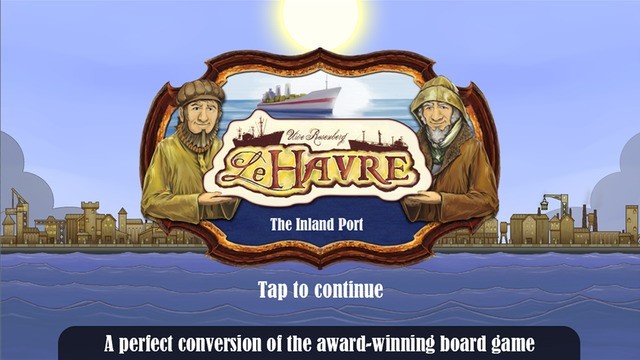 The award winning board game makes its way to the App Store so you can compete with your friends or against global players to build the iconic French port of Le Havre. Price: $4.99.
Download Le Havre – The Inland Port
Ludo's Quest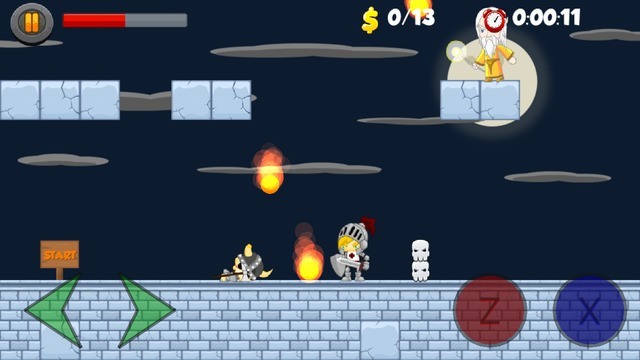 Ludo's Quest is a cute side-scrolling platformer that takes inspiration from Super Mario Bros and Ghosts 'n Goblins. The story goes that the little knight-in-training Ludo awoke to the screams of the villagers to find that the army of the living dead have captured the villagers and taken them to the castle Monfort up on the hill.
It is therefore up to you to help Ludo rescue his village folks. If you've enjoyed all 16 levels of the game and want more, you can create your own levels with the help of the level editor. Plus you can enjoy the levels created by others. Price: $1.99
Ninja Kid vs Zombies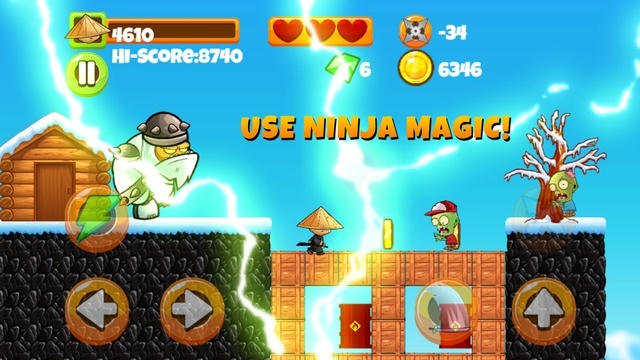 Zombies and monsters are always attacking the planet but thanks to Ninja Kid and his buddies Kung Fu Master Ninja Girl Angry Stick and Sword Master Hungry Samurai, you have a chance to destroy the league of the living dead using your special Ninja star and Ninja Magic powers. Enjoy this fun retro platformer hack and slash gameplay for the price of free.
Thirty Days and Seven Seas
Cartoon Network's popular game gets its own turn based strategy game in Thirty Days and Seven Seas. In the game, you roll a dice on a board and collect cards that will affect your movement and later the future course of action. In battle sequences, you roll the dice to collect mana and make use of the mana to move around. The game features a hilarious new storyline, your favorite pirate personas and the original voiceover by the cast of Clarence. Price: $2.99
Download Thirty Days and Seven Seas
The Room Three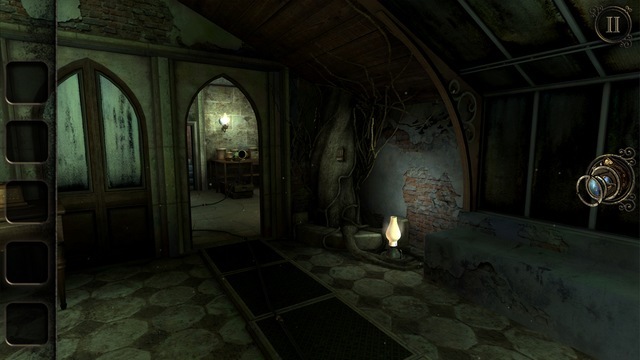 This BAFTA award winning puzzle game is back folks. This time, you are lured to a remote island where you must solve puzzles to navigate a series of trials setup by the mysterious figure "The Craftsman". Anyone who has played the game knows that once you get started, its impossible to put down and Room 3 is no exception. New environments, haunting soundtrack, a new eyepiece, iCloud support, a refreshing hint system and alternate endings are the hallmarks of Room 3. Price: $4.99.
Download The Room Three for iOS
LEGO Ninjago: Shadow of Ronin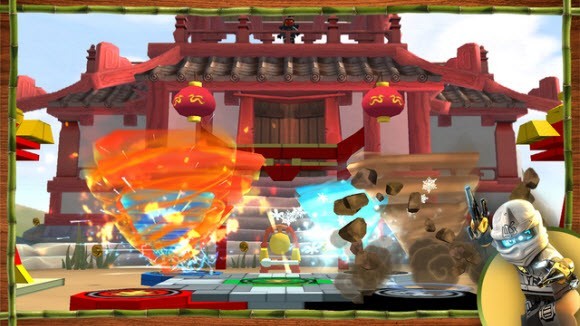 Ronin and his band of dark samurai warriors are stealing the Ninja's memories in Ninjago using an ancient weapon called Obsidian Glaive. It is up to you to reclaim the powers before Ronin succeeds in his plan and unleashes great evil upon Ninjago. Enjoy fun brick bashing battles with classic villains such as the Serpentine and Nindroids through iconic locations such as the Ice temple, Toxic bogs and Chen's island while driving, flying, and sliding on some cool bikes, jets, mechs and dragons. Price: $4.99
Download LEGO Ninjago: Shadow of Ronin for iOS
Leonardo's Cat
Hollywood and Star Trek superstar Patrick Stewart lends his voice as Leonardo da Vinci in this brain teaser puzzle game. Leo's invention, the Automation has been stolen by his arch enemy Michelangelo, and it up to you to help Leo's long suffering cat Scungilli search for the device. Using your wits and a ton of Leonardo's cunning inventions, you must help Leonardo's Cat overcome obstacles and traps and complete 60 levels of adventure. This fun-packed educational puzzle game will definitely be a hit with the kids. Price: $2.99
Download Leonardo's Cat for iOS
Angry Footballer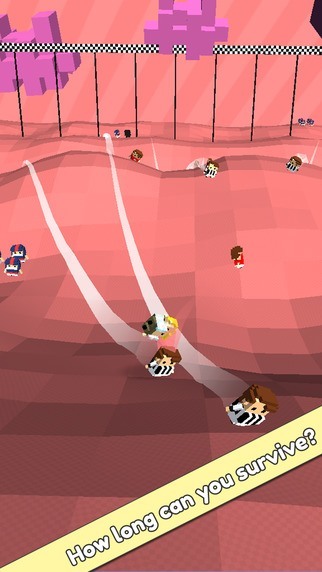 This is a simple arcade game that has you playing an angry footballer of course, but one who is trapped in paradise. You have to tap to time your movements so that you effortlessly soar over the endless mountains in paradise and dodge referees to cross the finish line. Sounds rather absurd, but if you're a fan of endless smashing arcade games, this one's worth spending some time on. Price: Free
Download Angry Footballer for iOS
Around the World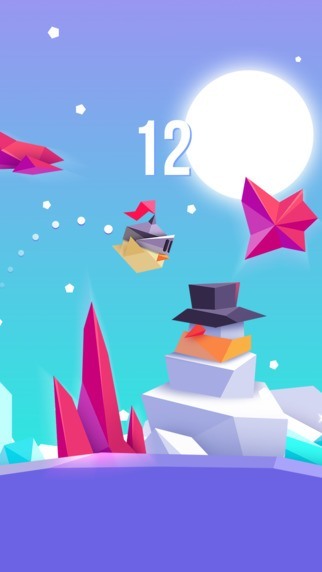 This is another straightforward but impossible to master game that has you desperately holding the screen to get your bird travel speedily across the screen. There are plenty of locations to discover and the best way to find them is to fly speedily while dodging the red rocks. Good luck! Price: Free
Download Around the World for iOS
Bigfoot Hunter: A Camera Adventure Game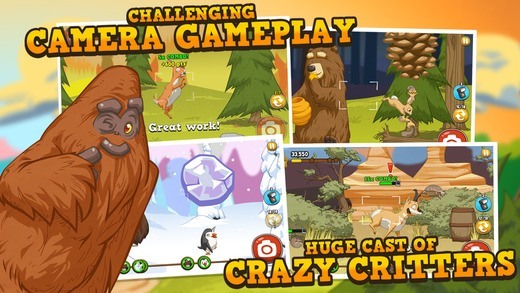 BigFoot has been dodging its hunters long enough. In this game you travel across national parks to track down the infamous beast and his wild friends. This time its all about clinching photographic evidence so you can add it to Ranger Rosie's Bigfoot Museum and restore its glory. But first, have you got the skills it takes to photograph the elusive beast? Find out in this fun free camera adventure game.
Download Bigfoot Hunter: A Camera Adventure Game for iOS
Mavenfall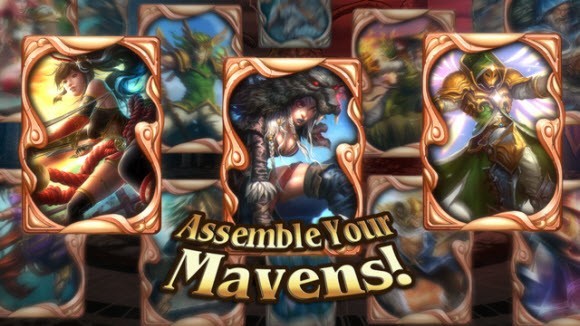 This tactical card game has you collecting mavens to form a legendary team, build decks with different hero skills and battle players online for leaderboard glory. Price: Free
 7 Seas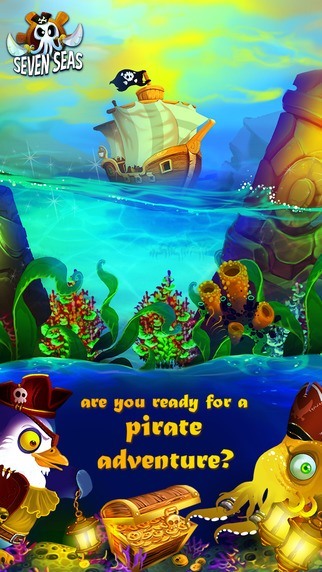 7 Seas is a fun puzzle game that has you playing a pirate who puts his crew together and explores the 7 seas to find….you guessed it…TREASURE. Price: Free
Zenonia S – Rifts in Time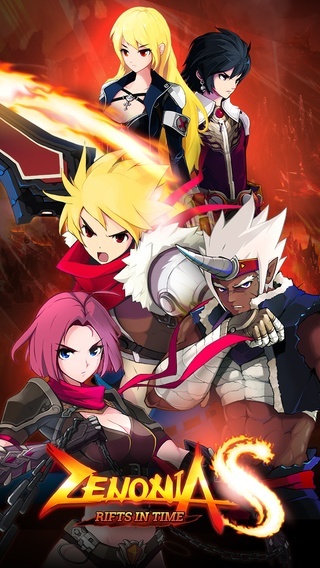 Gamevil's popular mobile RPG has now gone online, which means you can enter PvP matchups and chat and play with your friends in real time. Your survival skills will be tested as you travel across 9 realms and battle monsters before discovering the ultimate truth. Are you game to face off against the world?
Download Zenonia S – Rifts in Time
Stutter Rapper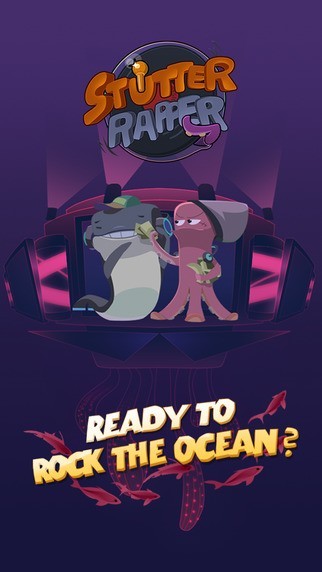 This is a unique word game with an immersive story line and a musical twist. You have to help the baby whale Stutter rescue his parents by connecting letters on the adjacent tiles to form a word that he can rap to. You get a higher score for accurate timings and matching the DJ beat.
Peanuts: Snoopy's Town Tale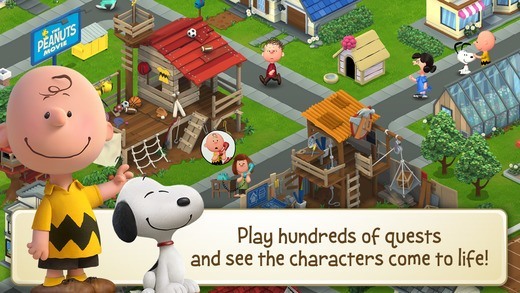 Snoopy, Charlie Brown and the rest of the Peanuts gang invite you to the fun city building game that has you helping Snoopy set up his hometown and explore it to complete hundreds of quests. Typical of most city building games, but with your favorite Peanuts characters. So irresistible!
Download Peanuts: Snoopy's Town Tale
Rise of Heroes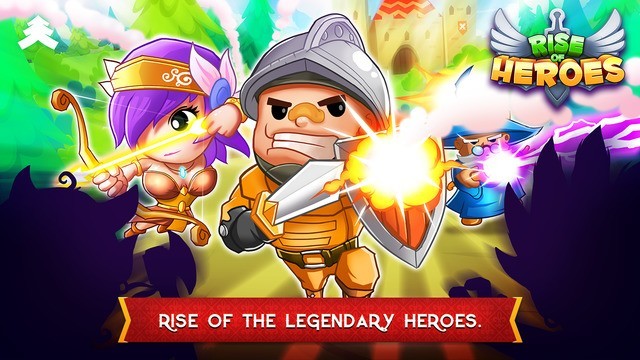 Rise of Heroes is a fun strategy management game that has you creating your team of heroes, upgrading and evolving them to compete in events and participate in the World tournament with other teams.The game offers plenty of heroes to unlock, huge collection of weapons, special events, game center achievements and many big boss battles. Price: Free
Steam: Rails to Riches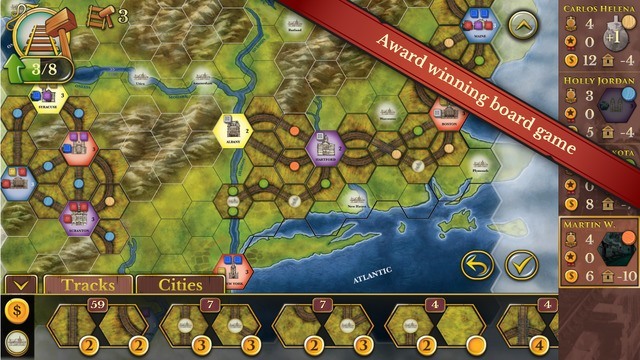 The popular board game Steam: Rails to Riches has hit the App Store and if you don't know much about the game, its all about taking control of a railway company, building railroads, upgrading the trains, delivering goods on the best routes and making profits so you can expand and make your railway company the best one in the world. 3 to 5 player maps and different levels of difficulty makes tis one challenging as well as fun. Price: $6.99
Download Steam: Rails to Riches