In your job, your average daily tasks are no doubt many. And you are simply not likely to remember all that needs to be done in a day. The Gmail Tasks feature, which is like a to-do list manager, helps you keep track of the tasks that you need to accomplish. You can set reminders, create lists, add notes and messages to help you view and manage them effectively. In this Google Apps tutorial, you will learn how to create tasks in Gmail.
How to Create Tasks in Gmail
1. Login to your Gmail account.
2. On the Gmail window, at the top-left, click Tasks.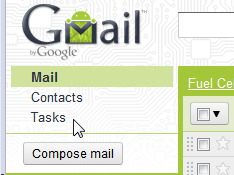 3. The Tasks window is displayed at the bottom right of the screen. Enter a title for the task and press the arrow at the end of the title text box to include additional details about the task.

4. In the expanded task view, click the calendar icon to display the calendar and set the due date.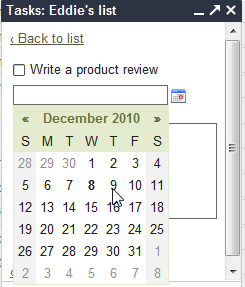 5. In the Description text box, add additional notes and click Back to list to return to the basic task list.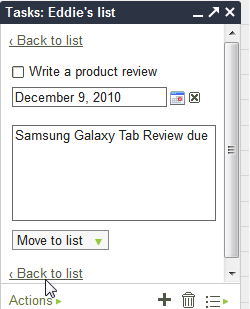 6. Press Enter to enter the next task and follow steps 3 to 5 to enter the task details.
How to Create a Task From a Gmail Message
You can also create a task from an existing Gmail message.
1. Open the desired conversation, or check the desired message check box.
2. Click More Actions and select Add to Tasks.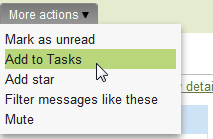 3. If required, edit or update the task details.
How to Create a Sub Task
You can also move a task or make a task the sub-task of another task if there are multiple tasks connected to a main task. Sub-tasks also let you link a single task to multiple messages.
1. In the Tasks window, select the task you wish to make as a sub task.
2. Click the Actions arrow and from the menu choose Indent. (Keyboard shortcut is Tab.)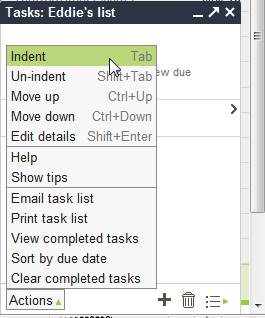 3. If you want to remove an item from the sub-task menu simply press Shift+Tab or from the Actions menu click Un-indent.
Maintaining a list of tasks is simple and easy in Gmail. Once you have completed the tasks you can mark them as complete (click the right-corner of the task item) and clear them. If you still have trouble checking for your daily tasks then try NudgeMail  a cool online reminder service that allows you to send yourself reminders.
For more Gmail tutorials such as how to create and add a Gmail signature, check out the Google Apps tutorials section.