The official release date for Halo Wars 2 may still be 3 months away but the real time strategy game is is now available for pre-order on the Xbox One Store at prices starting $59.99. In HW 2, an all-new enemy arrives to threaten the Halo universe and it is up to the crew on the UNSC Spirit of Fire to save humanity from a certain Armageddon situation.
All About Halo Wars 2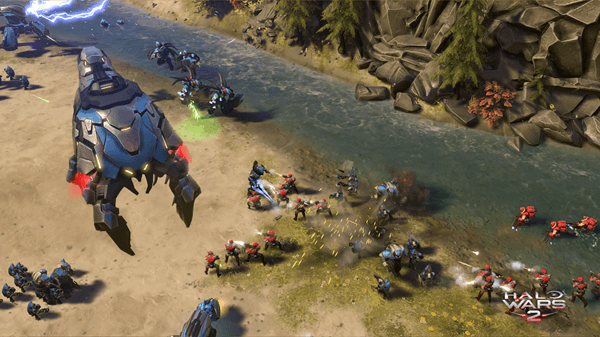 Despite being declared lost with all onboard, the crew of the UNSC Spirit of Fire survive, only to find out they have been awoken from a long 30 year cyrosleep, above an ancient haven known as the Ark. But Captain Cutter and his crew's job is not over yet, as the darkest battle looms.
The Banished, a fierce and formidable brute faction led by the lethal warrior Atriox is all to destroy humanity. It is time to lead the armies of Spartans and other halo forces to terrifying new battles for survival.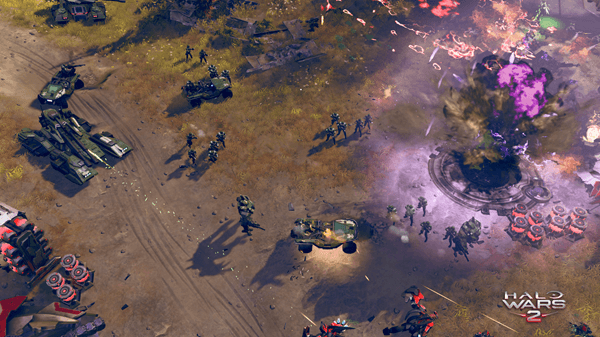 With all new heroes, villains, and a multiplayer mode, Halo Wars 2 has redrawn the battle lines. Players can expect to play from a completely new perspective beyond just the usual campaign.
There are many multiplayer modes, like the Deathmatch and Dominion plus 8 unique battle maps. The most exciting new game mode is Blitz, which is a hybrid card-collecting and real-time strategy game. Blitz will come with 2 variants – Firefight and PvP. Firefight challenges you to obtain the highest possible score as waves upon waves of enemies target you. It is playable solo or with up to two friends. PvP features custom ranked and unranked matches. It can be played 1v1, 2v2, or 3v3.
Halo Wars 2 Trailer
Catch the trailer of the Halo Wars 2 Multiplayer trailer here.
When you pre-order the digital version of the game, you can also play it on your Windows 10 PC apart from the Xbox One. The standard digital edition also features a bonus pack that you can download separately from the Store page.