The launch of the iPhone 7 and iPhone 7 Plus would have taken Apple users right to heaven if it wasn't for the lack of a headphone jack. Accessory makers have come up with all sorts of solutions to tide over the problem. However, its not surprising that users are annoyed with all the extra add-ons they have to carry along with their smartphone. Actual Innovation is hoping to change that with a smart solution – the Fuze Case. Fuze is the first iPhone 7 case that offers an integrated Lightning to 3.5mm audio jack adapter that should give users the usability they have gotten used to all these years.
Fuze Case Features
The Fuze Case places the headphone jack and lightning port next to each other, right at the center. This means users will have complete access to the extra speakers on the iPhone 7 while still being able to listen to music and charge the iPhone at the same time.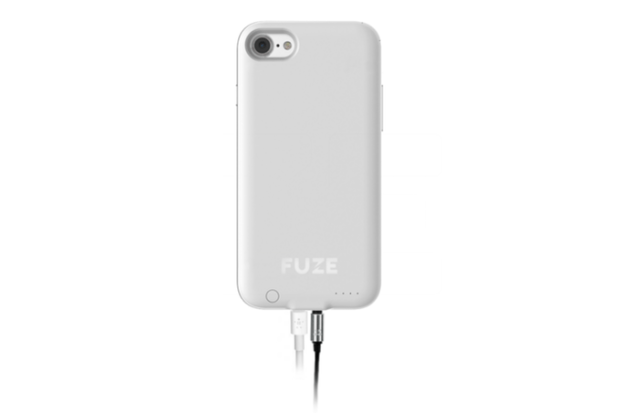 This case connects your iPhone via the lightning port, which gives the case the ability to power up the smartphone via the extra external battery while simultaneously powering the lighting port and headphone jack port. And its all obviously done without removing the case. iPhone users who have been experiencing iOS 10 battery drain problems are also likely to find relief with this case.
Finally, the Fuze Case also protects your device from scratches and shock, should you drop it accidentally.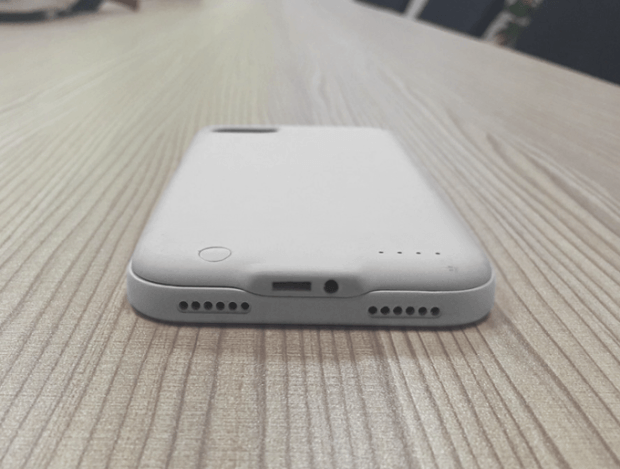 The Fuze case is made of durable TPU and ABS plastics, the same ones used in Apple's own battery cases. Its also extremely thin, only adding about 5 mm to the thickness of the iPhone. Plus, its light enough weighing about 28 grams to the phone.
So if you hate dongles and adapters or are worried about losing those expensive AirPods, consider investing in a Fuze Case. It is currently on IndeGogo and the company plans to ship them in time for the holidays. The Fuze Case makes for a great stocking stuffer so be sure to order it while you can. A single case is expected to cost about $69 while a pair of them will be $109.
It will also be available in 5 colors; white, black, gold, rose gold, and blue.
You can watch the campaign here and click below to place your orders.
Fuze Case Trailer
Note: At the time of writing this post, the campaign had already reached its flexible goal of $50K.
Visit the Indiegogo Campaign Page