Popular battery case brand Mophie has a new juice pack for the iPhone that gives extra battery power in a slim, compact package. If you use your iPhone actively, owning this juice pack can increase the number of hours you use your phone. Learn more on the Mophie Juice Pack Access battery case for the iPhone Max XS.
Mophie Juice Pack Access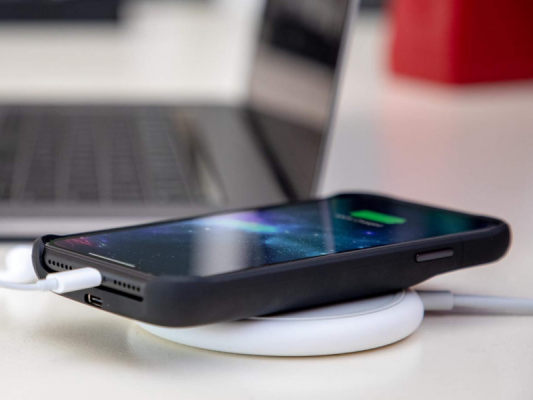 The new Mophie Juice Pack Access battery case has a streamlined design that fits easily in your hands. It is so lightweight and compact that it's easy to think that the case does not have a built-in battery.
The design has perfect cutouts to give you complete access to the iPhone's Lightning port. This lets you plug in your earbuds or headphones so you can listen to music while the battery case charges your iPhone.
Battery Life & Recharging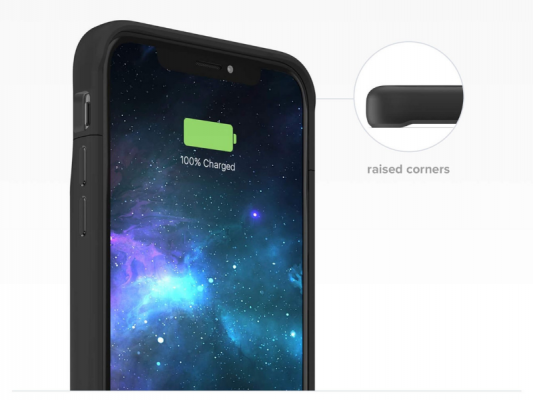 The powerful battery extends the life of the iPhone up to a total of 31 hours. You can recharge the juice pack access in a couple of ways. You can place it on any Qi wireless charging pad. It has Priority+ charging, which ensures that power first passes wirelessly to the iPhone before recharging the juice pack. Or you can plug the included charging cable into the USB-C port.
When it comes to protection, the Mophie Juice Pack Access battery case offers powerful protection against bumps and drops. The phone has a tough polycarbonate exterior with a soft-touch finish to dissipate impact. The edges have raised corners to provide extra protection against scratches and help avoid cracked screens.
The case also has a built-in protection circuitry that prevents any overcharging or overheating of the battery.
Key Features of Mophie Juice Pack Access
Slim, compact design
Full access to the Lightning Port
Convenient wireless charging
iPhone life extends up to 31 hours
Powerful Protection
Built-in protection circuitry to prevent overheating
Battery capacity – 2,200mAh
Weight – 106 gms
Price and Availability
The Mophie Juice Pack Access battery case is available in Black, Navy, Gold and Deep Red. You can pick it up from the official website for $119.95 or on Amazon.