As technology continues to advance, businesses are becoming more vulnerable to cybersecurity threats. And while many small business owners may not believe they are at risk, the truth is that any business, no matter the size, can fall victim to a cyberattack. This makes IT security a critical component of any small business. In this article, we discuss the importance of IT security for small businesses. We also explore the reasons why small businesses need to take cybersecurity seriously.
Importance of IT Security for Small Businesses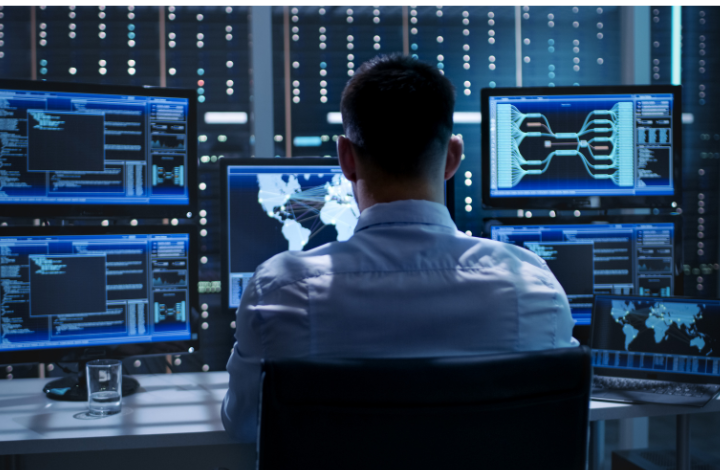 Protecting Sensitive Information
Small businesses are often targeted by cybercriminals because they tend to have less robust IT security systems in place than larger organizations. These criminals look to steal sensitive information, such as customer data, financial records, and intellectual property. A data breach can have a devastating impact on a small business, leading to lost revenue, legal penalties, and damage to the business's reputation, which is why it is best to leave security up to the experts who can provide managed IT services for your business. By implementing robust IT security measures, small businesses can protect themselves from these threats and keep their sensitive information safe.
Increased Productivity
Implementing IT security measures can significantly enhance a small business's productivity by reducing the risk of cyber incidents that can lead to downtime and lost productivity. When employees are confident that their work is protected from cyber threats, they can focus on their work without the added stress of worrying about cybersecurity. Moreover, IT security solutions like firewalls, antivirus software, and intrusion detection systems can automate security processes and minimize the need for manual intervention. This can reduce the time and resources needed to manage IT security, allowing employees to focus on critical business functions.
Maintaining Customer Trust
In today's digital era, customers expect businesses to protect their sensitive information. A data breach can severely damage a small business's reputation and lead to a loss of customer trust. By implementing robust IT security measures, small businesses can reassure their customers that their personal and financial data is safe and secure. It can also help small businesses to comply with privacy laws and regulations, such as the General Data Protection Regulation (GDPR), which requires businesses to protect their customers' personal data. A strong commitment to IT security can help small businesses maintain customer trust and loyalty. This in turn, can have a significant impact on their bottom line.
Staying Ahead of Evolving Threats
The threat landscape is constantly evolving, and small businesses need to be prepared to adapt to these changes. Cybercriminals are often on the lookout for new ways to get access to sensitive information. By implementing IT security measures and staying up-to-date with the latest threats and trends, small businesses can stay ahead of these threats and protect themselves from cyberattacks.
By adopting a proactive approach to cybersecurity, small businesses can safeguard their sensitive information, comply with industry-specific regulations, increase productivity, maintain customer trust, and stay ahead of evolving threats. That is why investing in IT security is a necessary expense. This can help small businesses avoid the devastating consequences of cybercrime and ensure the longevity of their business.