If your Android device is running Lollipop, you may be aware of the Ambient Display feature that allows you to see notification information on the screen without actually having to turn the display on. While this may be a neat feature, it can become irritating if you get way too many notifications. For instance if you get a ton of email every hour, you'll be inundated with notification messages, which can be rather distracting when you're working. Luckily, displaying this feature is easy. Here are the quick steps to disable Ambient Display on Android to stop seeing notifications on your screen.
How to Disable Ambient Display on Android
1. Go to Settings and tap on it. You can get to the page easily by pulling down the notification shade once and clicking the Gear icon. On some phones you may have to pull down once more to access the Quick Settings menu before you can see the Gear icon.
2. On the Settings screen, scroll down and tap Display.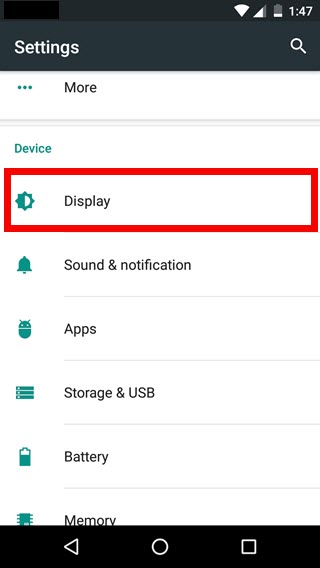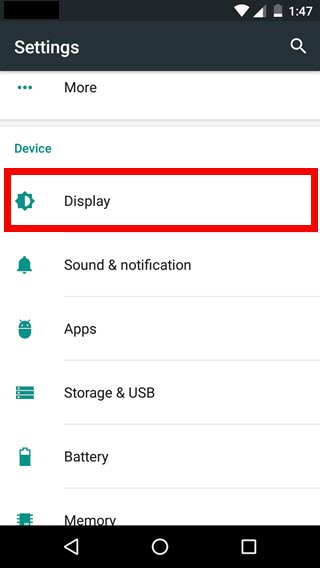 3. On the Display screen, you'll see the Toggle button for Ambient display. Tap the slider to disable it.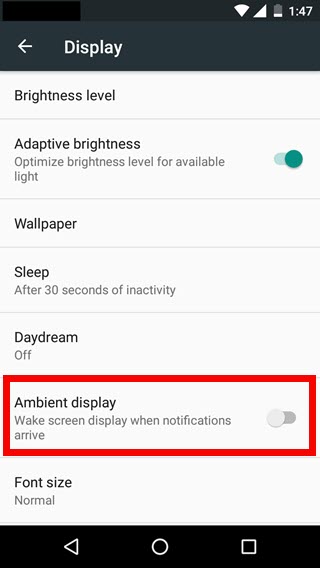 That's it! You will no longer be bothered with notifications on your lock screen.
You can visit our archives section for more Android tips and how to articles.