If you are unable to find the downloaded files on your Android device, you might want to check the internal storage. You should find the downloaded folder in /storage/emulated/0/Download. However, third-party web browsers may save files in a different location. Here are some helpful tips and tools for you to star moving around your device with more ease.
How to Find the Downloaded Files On Android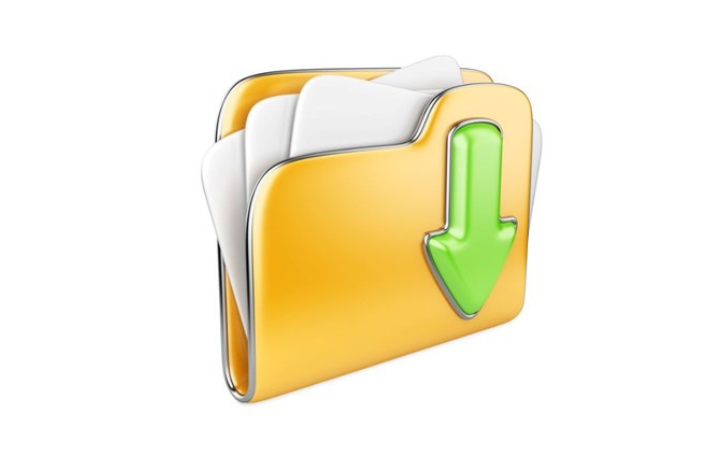 The Mi File Manager app is a great way to manage downloaded files on your Android device.
It features a simple interface with plenty of options. You can navigate through the Downloads folder to find a specific file, organize it into different folders, and share it via email.
You can also find downloaded files by long-pressing them.
The File Manager app also helps you clean up your device by deleting useless files and renaming folders. You can also search for a particular file type in the search box.
The File Manager also comes with a handy cleaner tool that helps you get rid of unnecessary files and free up space on your Android device.
To fix the "Mi File Manager can't find downloaded files" problem on Android, first try to clear the cache. The cache collects data in the background to improve the search suggestions.
Sometimes, this leads to an overflow of data. To clear the cache, you can perform a force stop on the app. This fix should fix the problem. It is important to note that this method only works for phones with at least 3GB RAM.
The Mi File Manager app has some other features that aren't included in the stock version of Android. Among them are a built-in text editor, root access, dual-panel support, media player with streaming support, and cloud plugin.
It also supports FTP, SFTP, and LAC access.
X-plore is an application for Android that can open a variety of different file types.
Most common file types, such as text files and ZIP files, are supported, and you can even configure the application to open a file if you prefer. The file manager can also open RAR and ZIP archives and supports the renaming and deletion of files, among many other features.
The app's main window is divided into two panels, one for viewing and one for managing. Each panel has a column that lists the various functions that you can perform. At the top of each column, an arrow indicates the direction of working.
For example, a directional arrow pointing from right to left indicates a copy operation, and a corresponding arrow indicates the destination folder.
X-plore File Manager for Android is an excellent way to explore the file system on your Android device. With this application, you can view and edit all the files and folders on your device.
X-plore also provides remote file management. You can access files and folders on other Android devices and on a desktop PC or LAN. The app even has a Vault function that encrypts and protects sensitive files.
X-plore File Manager for Android is available for free through Google Play.
When you download files from the internet, you should be able to find them easily.
Google's Files by Google app is a popular choice. Its features include copying and pasting files and creating duplicates. The app is easy to use and allows you to browse your phone's internal storage and find files.
However, this feature isn't available in all Android phones. Some phones require different file managers, such as My Files, or the File Manager.
Managing Downloads In Files By Google
The Files by Google application basically lets you organize your files and data so that they are easy to find.
It is useful when you change your phone or tablet, because you don't have to worry about losing data in the process. However, it's also possible that files and data can get corrupted, and once that happens, you can't get them back.
Files by Google are available on Android devices 5.0 and up.
The Files by Google application has several convenient features to manage downloads. One feature lets you sort files by time, name, or size. You can also select individual files and move them to a new folder. You can delete or rename files, if you prefer.
Another great feature of Files by Google is the ability to share files. You can send a file to another device by using Bluetooth or social networking.
The Files by Google app is very intuitive and easy to use.
Browsing Internal Storage
Alternatively, you can manually browse the internal storage to find the downloaded files. This will usually be in the /storage/emulated/0/Download path, although you may have downloaded a file from a third-party web browser and found it in a different place.
This can be a hassle, but if you're using an app that saves its files to a specific folder, you'll be able to find the files in a couple of ways.
Before you download files from Google Drive, make sure that your browser has the correct permissions. If you're using multiple Google accounts, you may accidentally mix up permissions on a file.
If this happens, log out of all your Google accounts and log in with the one that should have access to the file. If that doesn't work, try pasting the link into the private or incognito mode.
Changing the Default Location Of Downloaded Files
If you've ever wanted to change the default location of downloaded files on your Android phone or tablet, there are several ways to accomplish that.
One option is to manually navigate through the internal storage of the device to find the downloaded file. Generally, this is found in the /storage/emulated/0/Download folder. However, if you've downloaded a file using a third-party web browser, the file may be saved in a different location.
Another option is to change the default location of downloaded files to your SD card. This option will save space on your device and expand the memory available on your gadget.
To do this, simply go into the system settings and enter the correct path. Once you've entered the path, you're ready to change the default location of downloaded files on your Android device.
Using an SD card, however, requires some system settings. For Android 6.0 or higher, you'll need to enable the developer options in your device's settings.