Whether you have just bought yourself a fancy Android device, or using one which is secured, chances are you have a lock screen that you need to get out of the way, either by swiping, entering a pattern, PIN, password or fingerprint scan, before you can access your Home screen and apps. This is an absolute must if you want to keep your data away from prying eyes. The downside of this feature is that every time you want to access your apps, you have to perform an action, which is terribly annoying because you open your phone an infinite number of times a day.
If you aren't too worried about your privacy and want to save yourself the hassle of swiping or tapping your screen every time you want to use it, you can completely disable the lock screen. All it takes is a small tweak to your settings. Let's see how to disable the Lock screen on Android. These steps were performed on an Android device running Android 6.0 Marshmallow.
MORE: The Complete Android 6.0 Marshmallow Guide
How to Disable the Lock Screen on Android
1. Go to Settings. The Settings will be in the App drawer or by you can tap the cog icon in the top right corner of the notification area to get there.
2. In the Personal section, tap Security.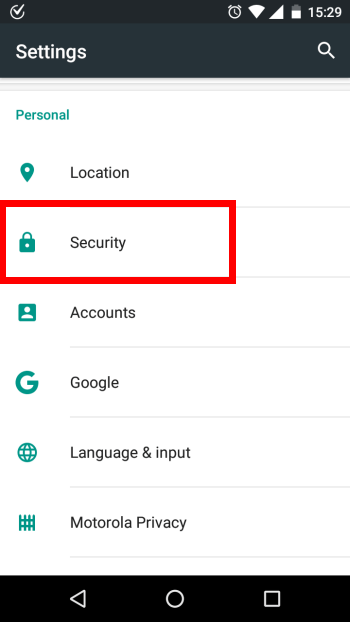 3. Tap Screen Lock.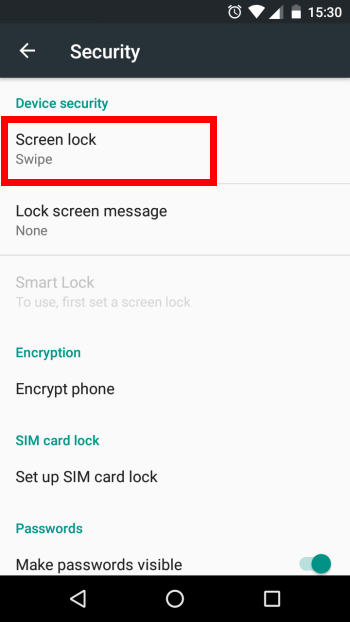 4. In the next screen, tap None.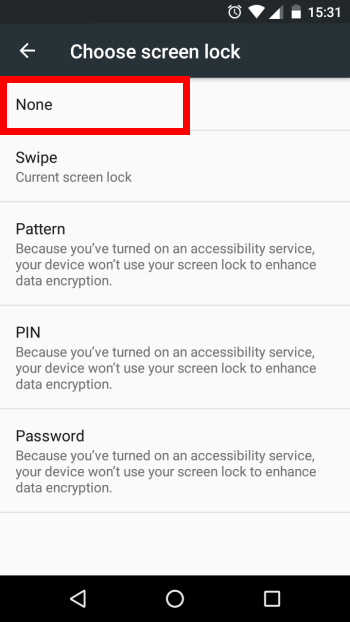 If you have an existing lock such as a pattern, PIN, password or fingerprint scan you will be prompted to enter it before you can disable the lock screen.
That's it! You have now removed your lock screen. The next time you power on your Android, you will be immediately taken to the screen you last used on the device. Just remember that your phone's contents will now be accessible to anyone who gets their hands on it.