Chromecast is a pretty cool media plugin that lets you cast or mirror your mobile or desktop screen on to the TV. Although you most often use it for entertainment purposes, you can also use it for work such as delivering presentations from your smartphone. You can also use Chromecast as an additional monitor or extended display for your PC. In case you haven't given it a try yet, here's how you can extend your Windows Desktop with Chromecast.
Before we get started, make sure that your Chromecast device is plugged into the HDMI port in your TV and configured correctly. You can learn more about how to use Chromecast from a guide we put together earlier. Open up your PC and make sure you are on the same Wi-Fi network as Chromecast. Make sure you also have Google Cast extension installed on Google Chrome browser.
How to Extend Windows Desktop with Chromecast
1. Add a second screen
a. Open the Windows 10 PC and navigate to the display settings. Click the Start button and select Settings. On the Settings screen, select System.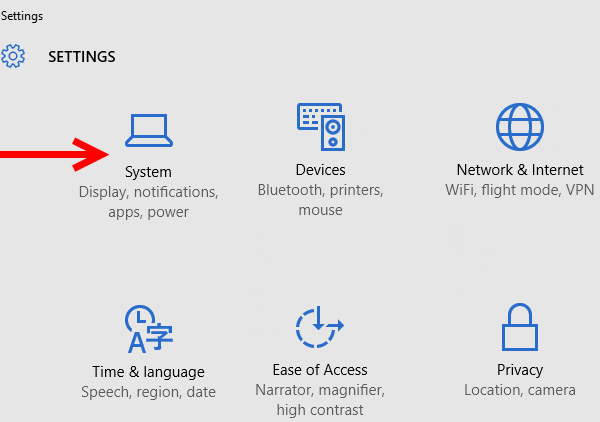 b. On the System screen, in the default Display tab, click Detect.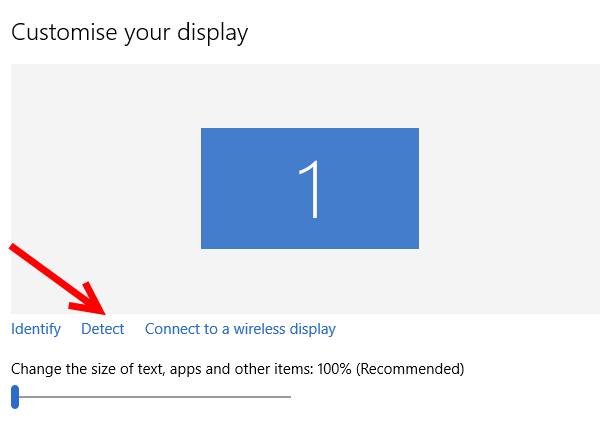 c. You will now see an additional tile on the screen indicating that no display has been detected.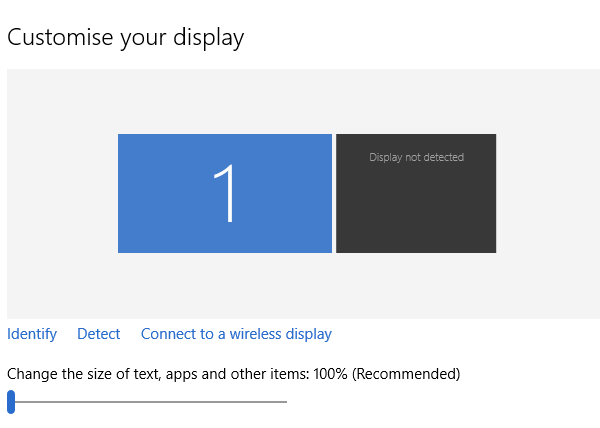 d. Click on the grey display not detected tile to select it. Then, scroll down and click the Multiple Displays dropdown. From the dropdown menu, select Try to connect anyway on: VGA option. This will add a second monitor to your PC. Click Apply.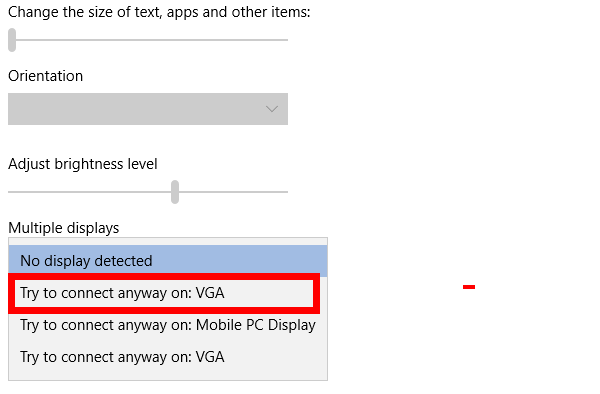 2. Extend the Windows Desktop
e. Now that you have 2 displays set up, you can see a new option in the Multiple Displays dropdown menu. Click the dropdown and select Extend these displays. You can drag and drop the displays to reorder them on the screen.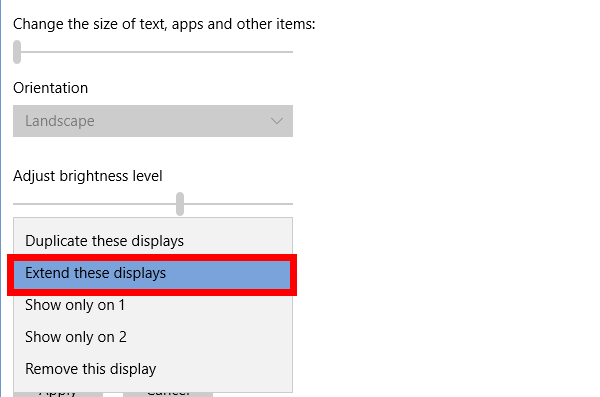 3. Cast your Windows Desktop to Chromecast
f. Now open Chrome and click the Google Cast extension. Click the dropdown arrow and select Cast screen/window (experimental).
g. On the Share your screen – Google Cast screen, select the screen you want to cast to Chromecast. In this case, it will be the second option, Screen 2.
That's it! You have just configured to extend Windows desktop with Chromecast.
Although Chromecast allows for extending your desktop to the TV, there is a bit of a lag between the two displays. So to get the best out of the extended screen, it is better to cast a screen that you don't often change, one that you use to monitor some activity or refer to when you work on your main window.
Have you used the option to extend Windows desktop to Chromecast? How did that work for you? Share your experience with us!