If you have a Twitter account chances are you're going to start receiving direct messages from followers on a regular basis. And there's a pretty good chance that many of those messages turn out to be spam. If you're sick and tired of Twitter spam, here's how to mark a direct message on Twitter as spam.
Any tweet that is in violation of the Twitter Rules or their Terms of Service can be reported. This includes spam, abusive content, impersonation, copyright, or trademark violations. The tweets that you want to report can be on your Home timeline, the Notifications tab, or even in search, not just direct messages.
How to Mark a Direct Message on Twitter as Spam – On Web Browser
If you are using Twitter on your web browser, here's how to mark a direct message as spam.
1. Open Twitter and make sure you are logged into your account.
2. At the top left corner of the screen, click the Messages link.
3. This will open up the Direct Messages box. Click the message that you believe is a spam.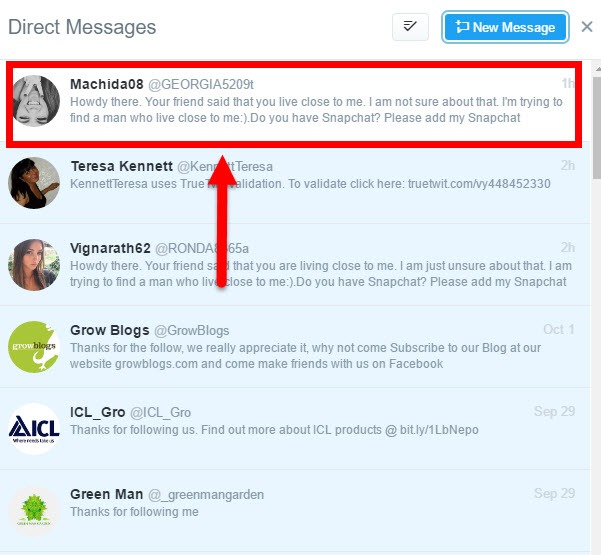 4. In the message box, click the 3-dotted menu and select Flag.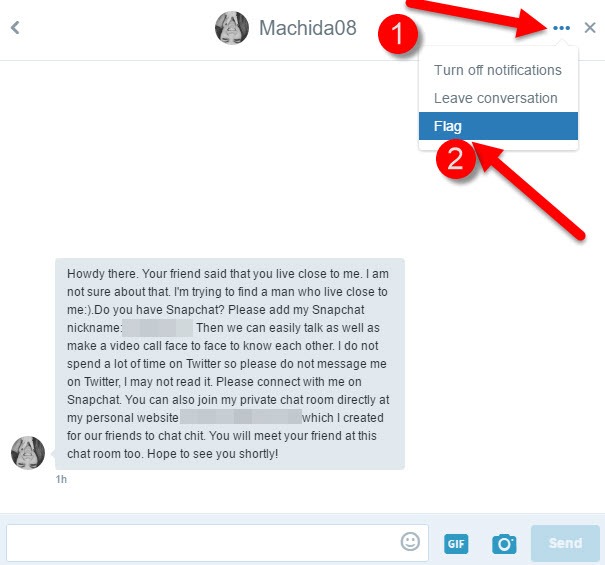 5. In the pop-up menu that slides in, select Flag as spam. If you find the message to be abusive, you can mark the message as such.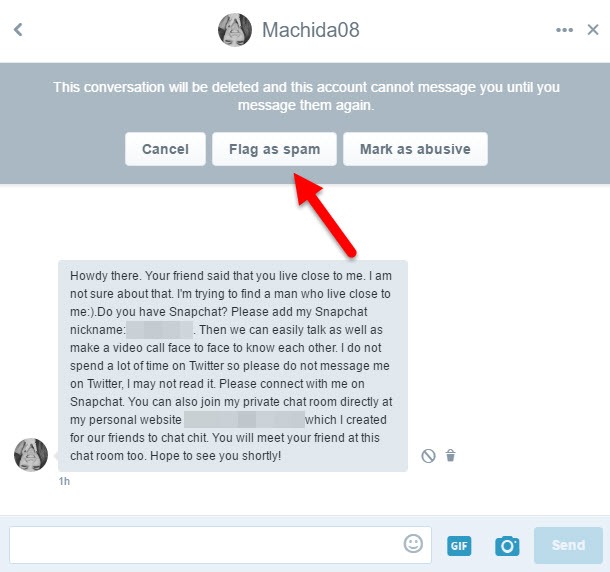 The conversation will then be deleted and the Twitter user will not be able to contact you again on that profile unless you message them.
How to Mark a Direct Message on Twitter as Spam – On Android and iOS
1. Open the Twitter app and tap the Direct Messages icon to see all your direct messages.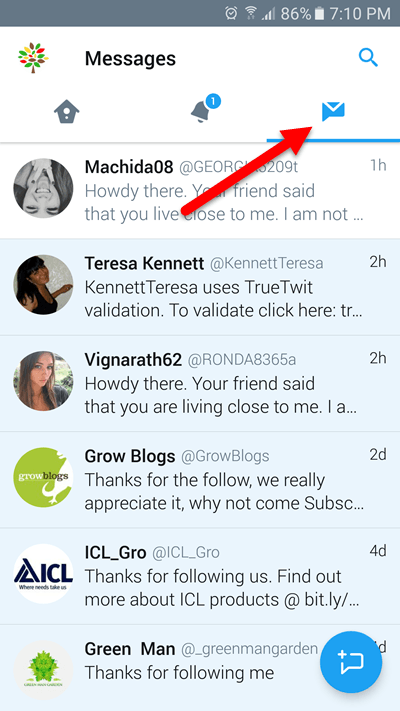 2. Tap the tweet you want to report.
3. Tap the
icon on iOS; or the overflow icon
on Android.
4. From the menu that pops up, tap Flag.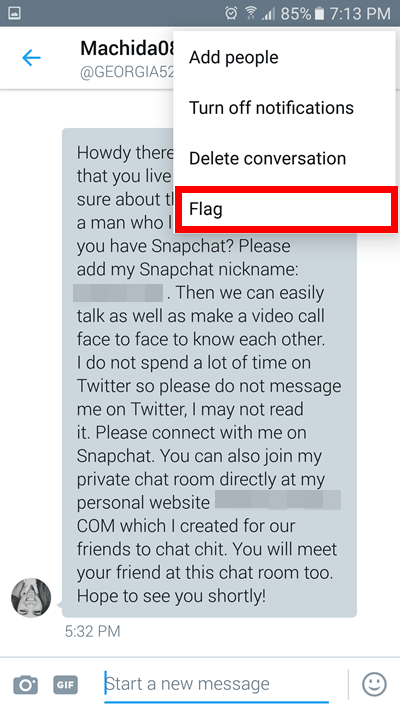 5. In the menu that pops up, select Flag as spam or Mark as abusive.
The message will now be deleted from your Inbox.
If you've blocked an account, you can still report Tweets from that account. However, you cannot report Tweets from an account that has blocked you.
So the next time you face a ton of spam in your Twitter Inbox, report the tweet and make the platform a better place to share genuine content.
If you found this guide useful, be sure to check our archives for more Twitter tips and tricks.
Cheers,
Adeline