If you do a lot of tweeting, you should be aware of the Mute feature that lets you block tweets from accounts you follow while still continuing to follow the account. Twitter has now introduced the Muted Conversations feature that lets you mute entire conversations in a tweet. This is handy when you find yourself caught up in a long back and forth conversation you are not interested in following. In this tutorial, we show you how to mute a Twitter conversation if you find the need to do so.
Note: One thing you ought to remember with this feature is that it works only for Twitter threads and not hashtags.
How To Mute A Twitter Conversation On Your Phone
You need to ensure that your iPhone and Android Twitter app is running the latest version. The Mute Conversation feature should work on devices running version 6.66.1 on iOS and version 6.23.0 on Android.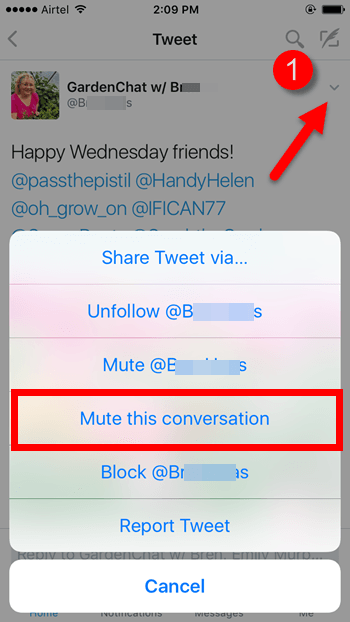 1. Open the Twitter app. Navigate to the tweet that you no longer want to see.
2. Tap the tiny drop down arrow at the top of the tweet box or card to bring up the menu.
3. Tap Mute conversation.
That's it! Henceforth all unwanted replies and mentions you don't want to see anymore will be muted.
The conversation can continue amongst other tweeters but you won't receive any alerts for any new mentions.
How To Mute A Twitter Conversation On The Web
1. Launch Twitter in your favorite browser and open up the Tweet you want to mute.
2. This will open up the Twitter conversation in a card. At the bottom of the card, click the More button. That's the 3 dotted icon.
3. From the menu that opens up, click Mute this conversation.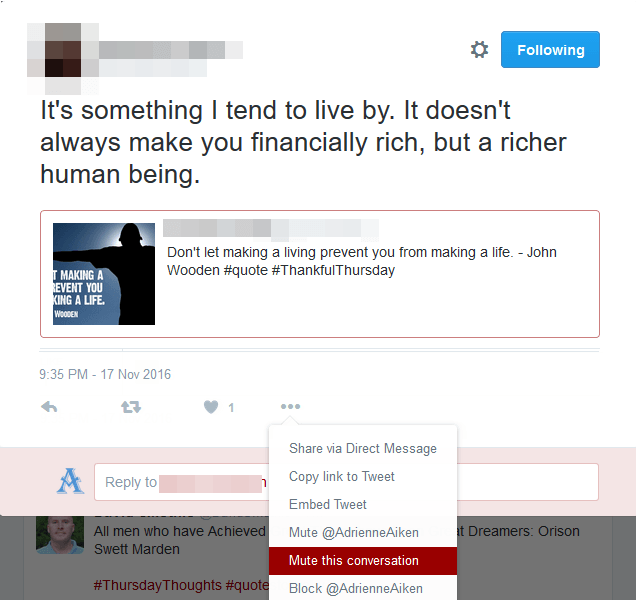 How to Unmute A Conversation
If you want to start seeing the discussions in the tweet again, you can unmute the conversation. Go back to the tweet you muted and tap the same drop down button again to bring up the contextual menu.
Now tap or click Unmute this conversation.
With the mute conversations feature, you cannot keep track of conversations that are in the Mute mode so be aware of that before you start using the feature.
If you found this guide useful, be sure to check our archives for more Twitter tips and tricks.