You no longer have to contend with the Instagram app on your mobile device. Microsoft has just expanded the availability of the app for tablets and PCs and its free to download and enjoy! The Instagram app for Windows 10 comes with features exclusive to Windows 10 such as Live Tiles, which lets you see all the latest photo updates and notifications without opening the app. Here's a quick look at all the features you can expect with the Instagram App for Windows 10.
Features of Instagram App for Windows 10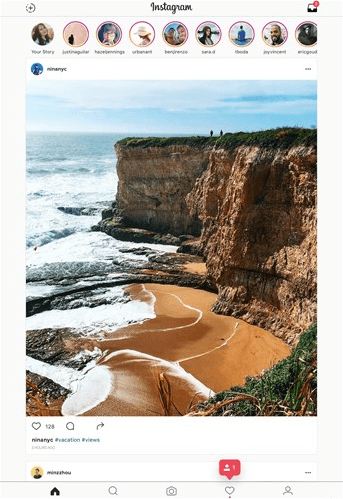 Post and edit photos
If you have a touch screen PC or a Windows tablet and the devices have a backward facing camera, you can edit photos on the Instagram app and share it with your community of friends and followers.
Stories
Instagram's most popular feature, Stories is also available on the app. Stories will appear in a row at the top of Feed making it easy for you to catch up all the updates from people you follow.
Instagram Live Tile
This Windows exclusive feature lets you find out what your friends and family are up to at a glance without having to open up the app every time.
Rich Notifications
You can keep track of all the important updates using the notifications feature so you never miss important updates.
Instagram Direct
The Windows 10 app also supports Instagram Direct. This is a feature that lets you exchange private messages, photos, videos and posts from your feed directly to your friends.
Share Multiple Photos and Videos
You can share as many photos and videos as you like with your followers. They will of course, stay in the feed or on your profile grid only for 24 hours.
Full Featured Search
The Search functionality is also good with options to easily find a profile or feed.
If you love Instagram but still haven't downloaded your copy for Windows 10, click below to download it.