iSPY is a location-based augmented reality spy game and it integrates real locations and real people in the game. The player can play with other real players in their location and the likelihood of finding another player is feasible in major cities. This game has included in it a special mission for players located in Los Angeles with the code name "Back from the Future."
iSPY App Review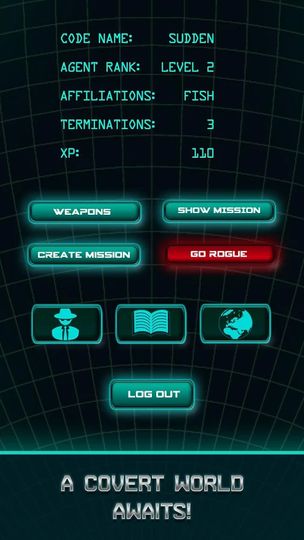 Location-based games have usually been limited to just the app so far with missions being played over and over again, but with iSPY, you play with real life players who have created real missions and hence you get to play differently themed missions. You can engage with your friends or other enemies in the mission.
You can also create your own mission that will be available for other people in your location to play. The weapons are also location-based thereby giving them a specific range within which they can be actively used. So make sure that you make the best use of the weapons that you get as they will become unavailable when you change location. Destroying the enemy agents takes you up the rank and helps you hit the top agent rank in your area.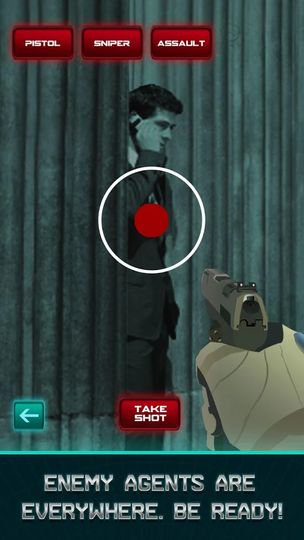 Once the player has downloaded the game, they can create a profile for themselves by tapping the 'new recruit' button. You choose your code name that would be your agent name, very similar to choosing nicknames in other games, that is visible to other agents in your area and you also choose one of the available affiliations, that is I.E MI6, FBI or KGB. You also add an avatar and verify your identity using the fingerprint impression button.
In order to look at the missions that are available to play in your area, you need to tap on 'show missions.' That will let you participate in any of the ongoing missions, but if there isn't one, then the player can either go rogue for 2 hours or create a mission so that other people can join in and play. Going rogue aborts any mission that you were playing at that time.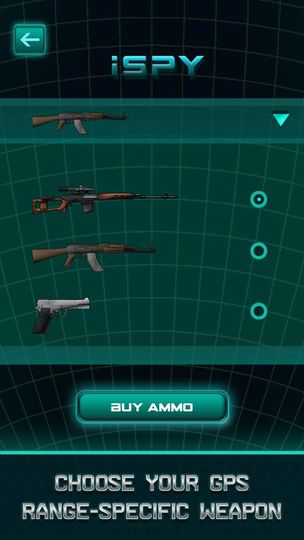 The game has some unique features like playing with real life people in real locations. The weapons used in this game have GPS range as well making the game more involved and interesting. The player can create their own mission for people around that location to play and this can be done by inputting a mission code name, mission description, city, skills required, etc. You can also add clues to the mission to help players.
There are spy honor codes that the player needs to abide by while playing the game. New recruits get a glock with unlimited ammo and a machine gun with 50 rounds of ammo. The player needs to make sure that they are within the weapon's range while shooting the target without which it will alert the target of your attempt. You get alerts when enemies are within one mile of your location.
This game cannot be played if there aren't real people around to join the mission. This is an online game that cannot be played offline thereby requiring users to be connected to the internet all the time. Could do with some major updates as stated by many players who have tried playing this game in the past. Other features like demolition and sabotage could also be included to make this game even more interesting.