In the future, a earphone may no longer be a earphone. That's if the JBL UA Sport Wireless Heart Rate is anything to go by. This is among the first earphones that is part audio and part fitness device. We take a look at the features of the new hybrid earphones hitting the market in 2016.
JBL UA Sport Wireless Heart Rate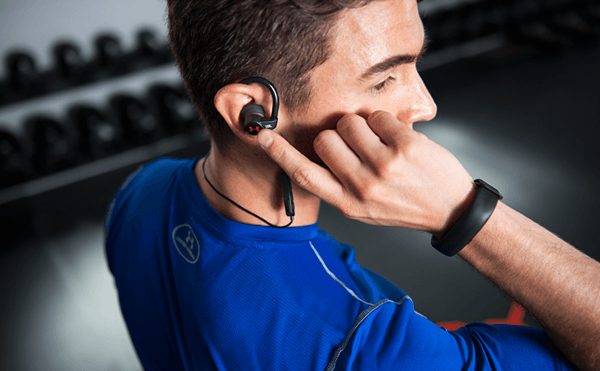 The JBL UA Sport Wireless Heart Rate is a Bluetooth based earphone that delivers an impressive audio bass experience. It also is a heart rate monitor with features that can track your heart beat per minute. However, it doesn't work as a stand alone device and must be used alongside your phone when you exercise.
The free UA Record app must be downloaded and installed on your smartphone before you start to record your workouts. Once you pair the earphones with your smartphone, you can hold the right ear piece of the earphone with your finger to start recording your workouts.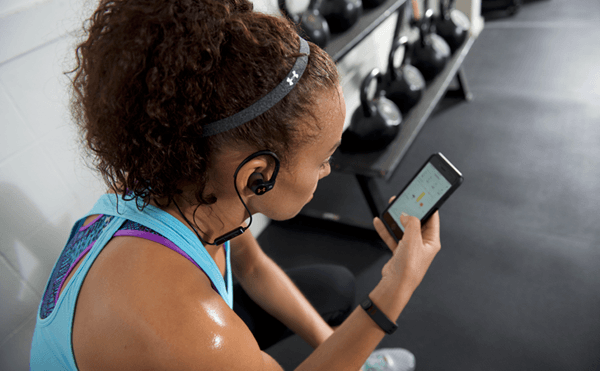 The app's dashboard holds all exercise related information including the distance traveled, duration, pace, heart rate, and such data. You can also connect your exercise data with other apps like MapMyRun.
The earphone's touch sensor that lets you hear spoken heart rate updates while the app screen lets you see the rise and fall of your heart rate in real time.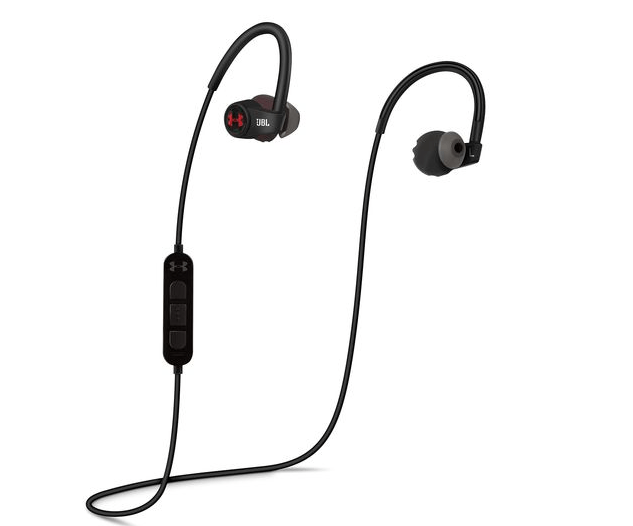 Using the TwistLock technology guarantees that the earphones don't fall out or hurt you when exercising. It is also IPX5 certified keeping it sweat proof when working out. Plus, it syncs with a UA band that lets you keep track of your heart rate updates directly from your wrist.
The ear phone has a remote control along with a mic placed near the right ear piece. It contains 3 buttons lets you control the volume, skip tracks, and answer phone calls without missing your stride. Obviously, this works in sync with your iPhone or Android smartphone. As for the battery, JBL promises that it can last up to 5 hours of training but the results will vary depending on your usage.
The device ships with a pouch, charge cable, and eartips in 4 sizes (5, 6, 7, and 8). It also includes a free 12-month premium subscription voucher worth $29.99 to MapMyRun.
The JBL UA Sport Wireless Heart Rate promises to offer a powerful audio experience with reliable fitness tracking. If you don't mind carrying your phone around when using it, and can afford the price ($199.95), this device is something you may consider investing in. Or it could make for a nice little gift for the holidays.