Every new iteration of the smartphone is only a better version of its older self. Today's smartphones are extremely good at capturing great photos. But one area that still needs improvement is lighting, especially when it comes to shots captured using the front camera. Thankfully, there are many good quality lighting kits to help in such situations. Today, we take a look at the Lighting Kit for Smartphone from Lume Cube.
Lume Cube Lighting Kit for Smartphone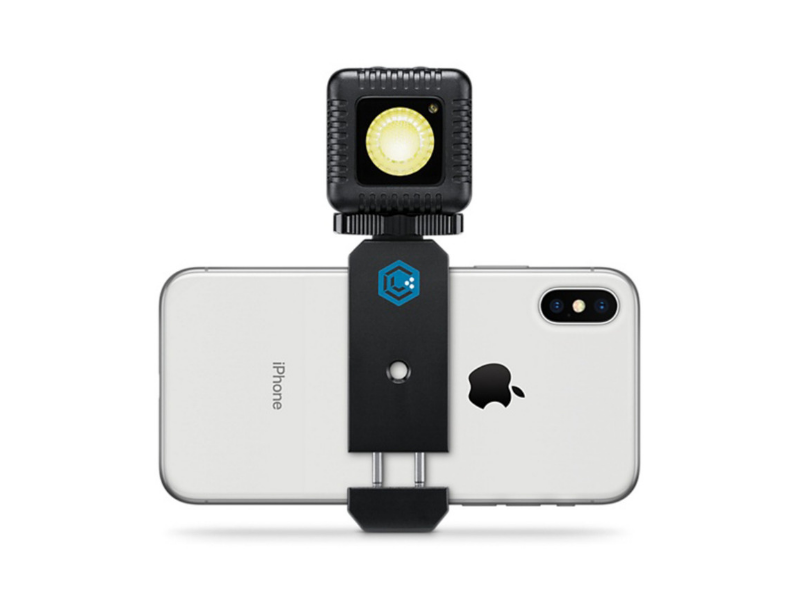 The Lume Cube Smartphone Lighting Kit is the perfect accessory to improve your smartphone photo and video.
It looks something like an action camera, well built with metal components. It attaches to a clamp that has a tripod mount. The clip is spring loaded, making it easy to adjust or fit into any Android or iPhone, whether big or small.
As far as lighting goes, the lamp is bright with several diffusers available to scatter the light and cover more area.
Lume has a free companion app that makes it easy to adjust the brightness levels (from 0 to 100 percent). You can also set a strobe effect to one of seven speeds and adjust for red-eye.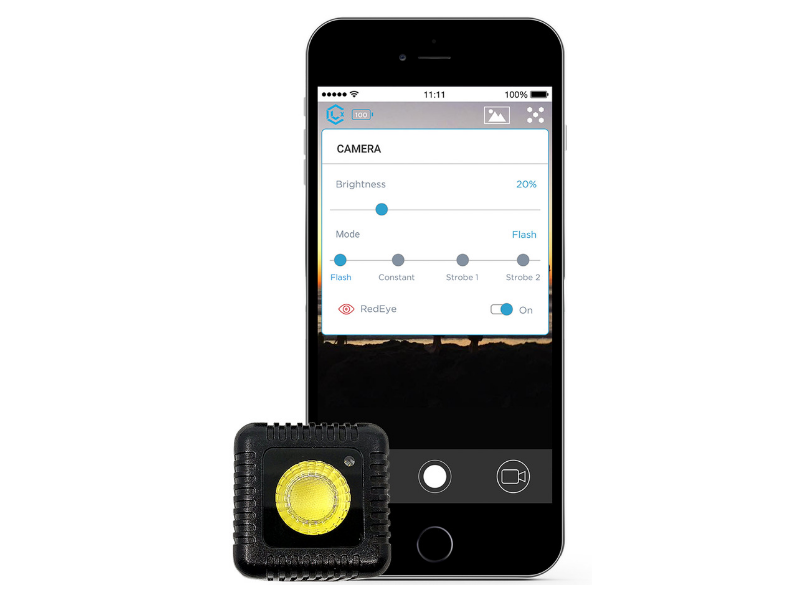 This lighting kit requires a charge for continuous use and this can be done via a microUSB cable (included). Unfortunately, there is no USB-C or Lightning charge possible, which means users must carry one more cable in their bag.
Another handy feature of the Lume Cube Smartphone Lighting kit is that it is waterproof, up to 100 feet.
Note: If you are a vlogger, be sure to check out JOBY's vlogging kit for smartphones.
Quick Summary – Key Features
Waterproof to 100 feet
Works with Companion iPhone/Android App
1500 daylight balanced lumen LED
60º Beam Angle
1/4″ 20 Mount for Tripods
Rechargeable via Micro USB
Expandable/adjustable to fit any iPhone or Android smartphone
Final Thoughts
If you have been struggling to capture good quality photos on your smartphone, having this robust, flexible lighting kit in your bag is a great idea. The kit is well designed, waterproof, and has multiple diffusers that let you get the perfect lighting for your photographic subjects. The only downside is that it recharges with a microUSB cable.
So, the next time you do a filmmaking project with your smartphone, FaceTime your family, or do Live Broadcasting on social media, use the Lume Cube Lighting Kit and transform your captures into premium content.
Visit Lume Cube for more information.