If you have a passion for learning the piano, but cannot afford to buy one or attend a formal class, you can rely on your trusty iPad to help you out. In fact with the exclusive iPad app Skoove, your iPad becomes your piano tutor, teaching you everything from the basics to the complex styles with real-time feedback giving you the complete tutoring experience. We take a look at how you can use Skoove to learn piano on your iPad or further your piano learning experience.
Skoove Piano Learning App for iPad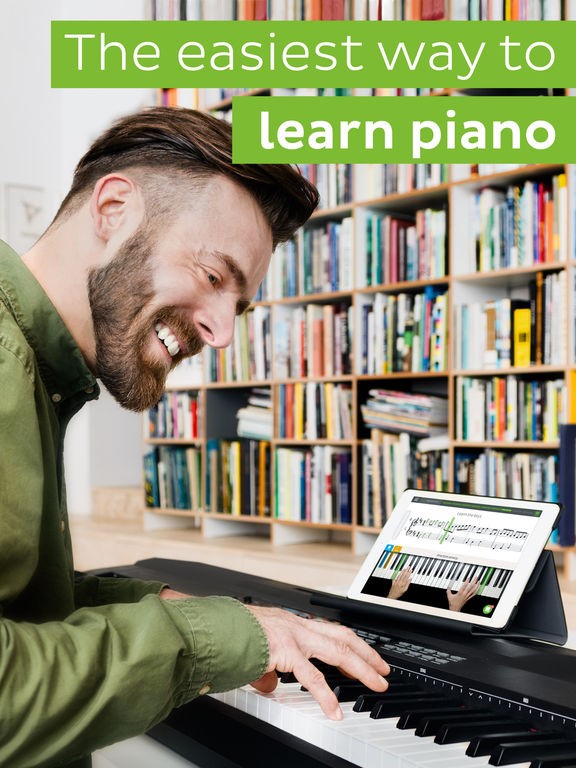 With over 400 online piano lessons from your favorite pop or classical artists, videos to guide you every step of the way and on-on-one support from music instructors, Skoove offers all the right incentives to help you learn the piano on your keyboard in the comfort of your home – using your iPad.
To start using Skoove, simply connect it to your keyboard or piano. Connect the keyboard to a MIDI or USB port and your keyboard will show up in Skoove. You can then start learning from the basic fingering and scales and learn to play using the proper technique.
Skoove listens to your performance, recognizes the notes you play, and tells you what's right and where to improve. It also tracks your progress and gives you tips on how to improve your playing.
Plus, it shows you how to improvise your playing style and create your own tunes. If you have any questions you can reach out to the experienced team of piano instructors on the app to get answers to your questions.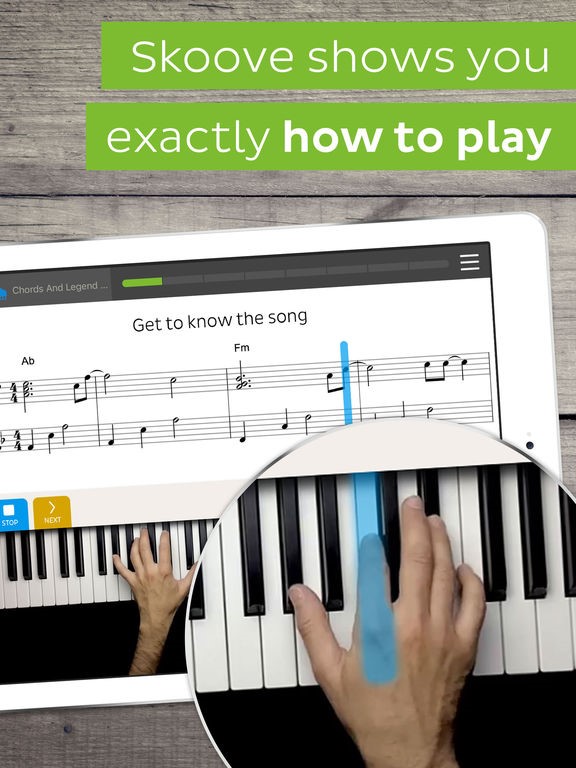 Skoove is ideal for anyone over 12 years old. If you have a pre-teen kid who wants to learn the piano, some adult supervision is recommended. That's because cutting edge tech is used to guide the leaner and young children will need extra guidance to understand some of the instructions.
Pricing
Skoove is available as a free download on the PC, Mac, iPad, and iPhone. You can try the free Skoove Basic plan that offers 25 free lessons. If the free lessons appeal to you, you can take up a subscription plan that matches your budget. There is also a 7 day free trial you can take advantage of before you decide if you need to take up a subscription.
Skoove Premium subscription is available as a monthly/quarterly/yearly plan. It offers unlimited access to the complete library of courses. That's over over 400 interactive lessons and full courses in the library with new lessons added every month. Plus, you can also get one-on-one support from the Skoove music instructors.
If you always wished to learn the piano, but just didn't have the time to sit down with a tutor, you can now connect your iPad to your keyboard and let this cool iPad app do all the teaching for you.
Price: Free | Premium Download Link: App Store | Official Site
Try Skoove today and tell us what you think of the app.