It's not that hard to learn how to play the piano or pickup a new language. With the introduction of TakeLessons, an app that connects you with teachers, all you have to do is select the teacher and time and you'll be on your way to learning a new skill.
TakeLessons is free to download and offers several types of courses. You can learn to play an instrument, learn to sing or even learn a language: Spanish, French, American Sign Language. There are even courses for test prep, including several for Advanced Placement subjects like English, Calculus, and Physics, ACT prep and several other subjects.
Also Read: 5 Apps to Help you Speak a New Language
TakeLessons Live Review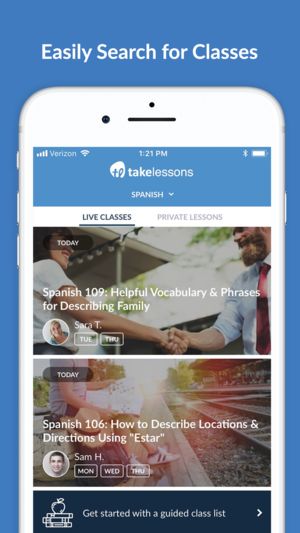 To start, TakeLessons will have you create an account, if you don't already have one. Once you've done that, the app will ask you what subject you are interested in. Tap on it and it will list the choices. The Live Subject classes are usually the free ones. If you prefer, you can sign up for private lessons.
What impressed me about the app was how well it was organized and laid out. It was easy to read all of the options and find what you were looking for. If you wanted to go back to a previous list or choose another subject, it was easy to navigate back to the previous screen.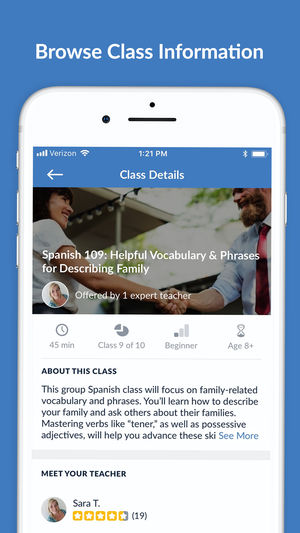 Neat Schedule
Once you start signing up for classes, you will see them in your Schedule, which is another part of the app. The schedule is nice because it helps you keep track of your classes and get reminders so you won't miss them.
Another area of the app that I found helpful was the Progress. This maps out how you are doing and what kind of progress you are making. At the very top of this screen is a dashboard like area, showing you how many classes you've completed and it allows you to make journal entries. The app awards you with badges based on your achievements, which helps move you along and stay motivated.
Finding classes is easy and there are so many to choose from. This is what makes this app so valuable, because now you can find classes that fit your schedule, without having to change your schedule for a class. It lets you pursue some of your dreams that otherwise may not have been possible with a busy schedule.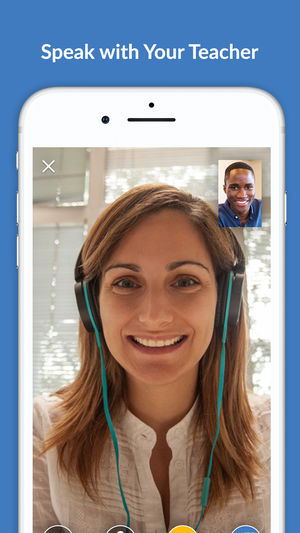 Each teacher is well qualified and you can even view their profile when you find a class they are teaching. From their profile there is even an option to sign up for private classes with them. The pricing is well published, so there are no surprises.
You may like: Learn to Play the Guitar and Piano with These Awesome iOS Apps
Takeaway
I found TakeLessons to be extremely easy to use and very accommodating. I love that I can search for classes ahead of time and fill my schedule in a way that allows me to continue learning. There is no need to discontinue the lessons because I can't attend a class. What would be nice is to have the Schedule feature in the app sync up with the calendar in the device, so there are no overlapped appointments.
Until then, I plan on pursuing some piano lessons and see how they go. While I don't expect to become an expert, I like that I can get a great start through this app.