Apple makes great gadgets but the same cannot be said for its apps. The Apple Music Player app for instance could be so much better than what it is. If you are not satisfied with the default music player on your iPhone, check out a great alternative – Doppi. This is a simple, customizable music player that lets you enjoy your music in offline mode on your iPhone.
Doppi – Simple Music Player for iOS that Rocks!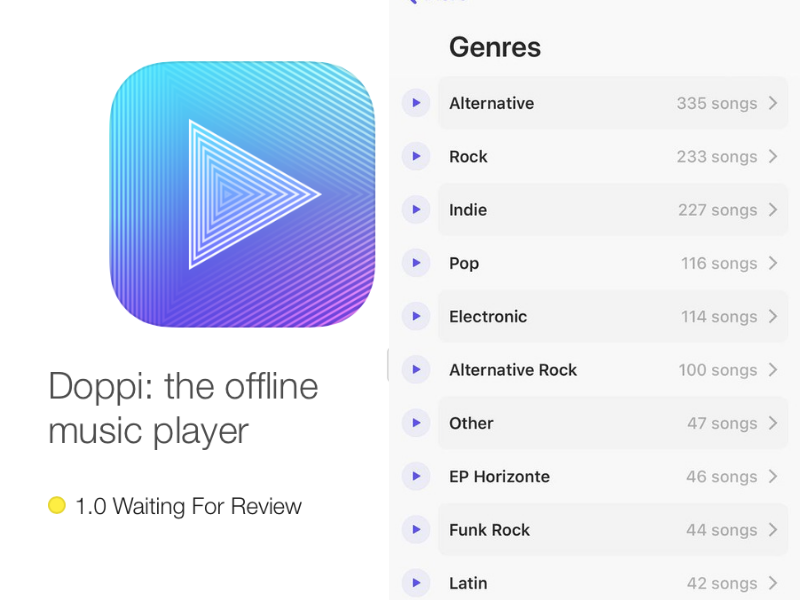 If you're not a big fan of Apple Music or Amazon Prime Music, but prefer to keep a private collection of songs on iTunes, you can enjoy them on your iPhone with ease with Doppi. Just sync or download it from iTunes and you can play it anywhere you go.
Doppi's default UI features a light theme that looks pleasing to the eye. If you prefer to go dark, you can do that too! Just head to the Preferences section to take your pick a collection of 6 beautiful highlight colors.
The app features big, beautiful artwork on its Now Playing screen which is nice to see. The app's clean typography, pleasing contrast, and elegant motion when swiping and scrolling (even when accessing large libraries) makes it effortless to use. The animations when interacting with different screens is also good.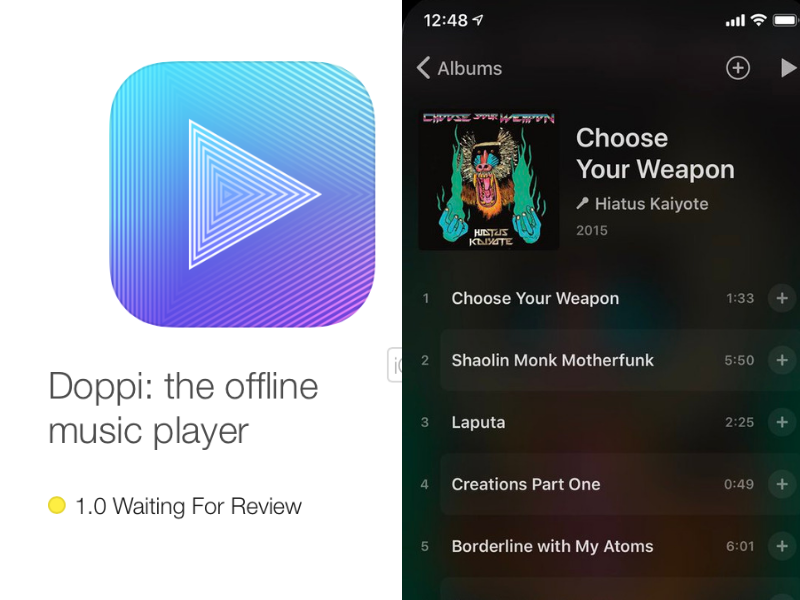 One of the cool customizations that the app offers is the ability to hide tabs that you don't need. For instance, you can access songs by swiping across tabs featuring albums, artists, playlists and such. I for one, rarely search for songs by Artists or Albums. Eliminating these tabs from the screen delivers a better user experience for me (less clutter).
If you have a big music library, you'll appreciate how easy it is to search for a specific song. Just pull down from anywhere in your library screen to bring up the Search button. Type your keyword, hit Return and you'll instantly get results.
One feature that I found interesting is that while you are listening to a song from an artist, if you decide to continue listening to the rest of that album, you can do it by just going to the album and pressing Play.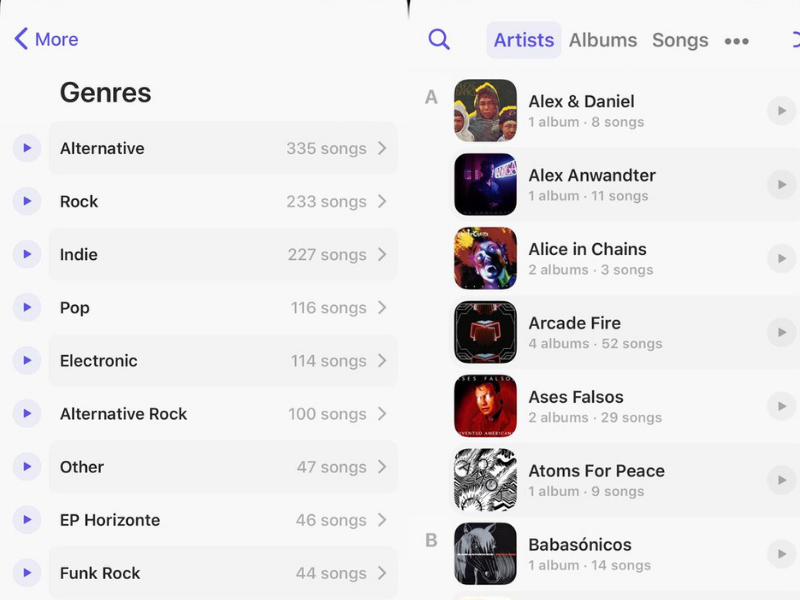 Doppi also lets you add songs to play an album or artist right from the library using their embedded Play buttons. You can also add songs to the Instant Playlist using the Add (+) buttons. What I'd like to see in future versions of the app is the ability to swipe to change songs.
Final Thoughts
Overall, Doppi is a fantastic music app that you're sure to enjoy using. It is faster than the native Apple Music app and has intuitive controls that are quick and responsive. It's beautiful interface and typography makes it a real joy to use.
If you are interested in a music app that's all of the above, check out Doppi on the App Store. You can pick it up for a tidy price of $0.99. Download link: App Store | Website: DoppiApp