Apple launched new variants of the iPad Pro with a Magic keyboard that promises to bring Mac-like productivity to the iPad. Typical of any Apple product, the Magic keyboard is rather expensive. If you're looking for a cheaper alternative, check out the newly launched Logitech Combo Touch – a versatile keyboard that comes with backlit keys, trackpad and other great features.
Logitech Combo Touch – Features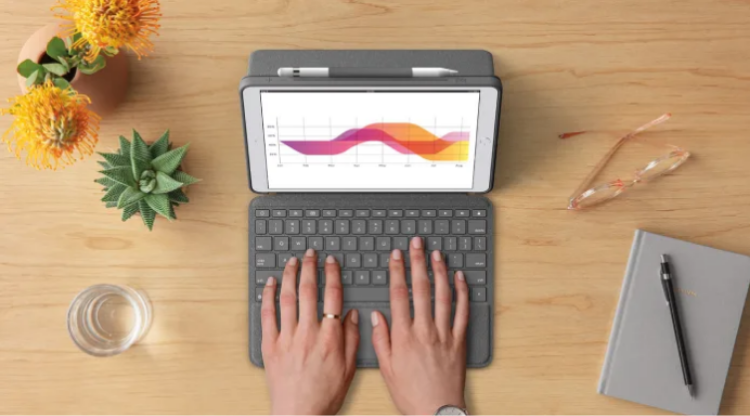 Precision Trackpad
The Logitech Combo Touch comes with a precision trackpad that makes it easy for you to work with productivity apps like Notes, Pages, Numbers, and Keynotes. You can use familiar gestures such as double taps and swipes as well as keyboard shortcuts to highlight cells, copy text, and edit email.
Backlit Keys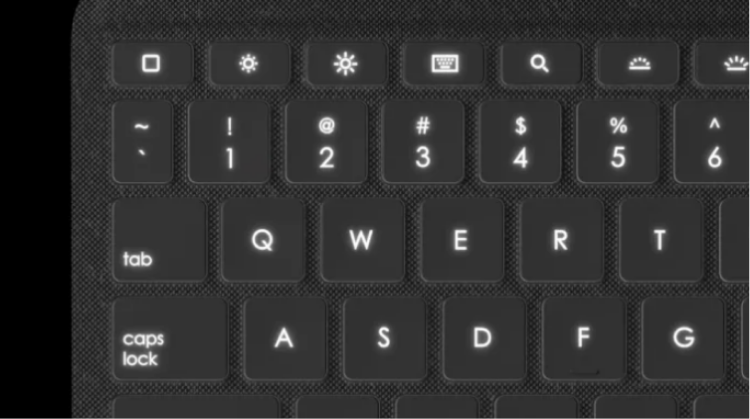 Backlit keys are so handy when you want to work in low light situations. The Logitech Combo Pro offers 5 levels of brightness, so you can adjust it to your environmental needs, be it on a plane, on a camp or in your bedroom.
Fluid Typing
Logitech has over 20 years of innovative experience in building keyboards and you can see that in the way this keyboard is built – with fluid, natural, and accurate keystrokes offering a comfortable typing experience. You can even work on this keyboard for long hours, thanks to its well-spaced keys that are stretched from edge-to-edge so your hands don't feel confined. The popular scissor mechanism feature beneath each key helps to deliver the perfect bounce every time you type.
Full Shortcut Keys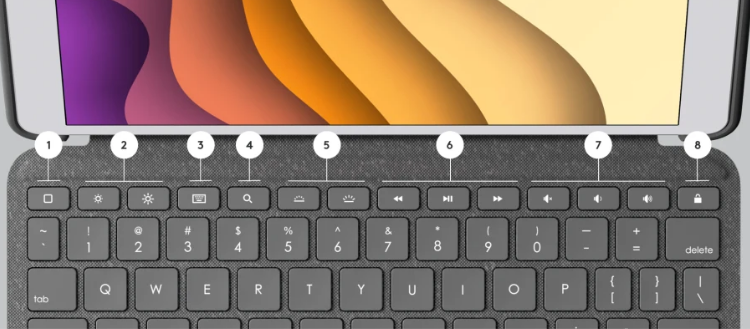 If you are in the habit of using shortcut keys to get things done quicker, you'll appreciate the full set of shortcut keys on this keyboard. You can quickly go Home, adjust the screen brightness, use media and volume controls, bring up Search or hide the virtual keyboard.
Flexible kickstand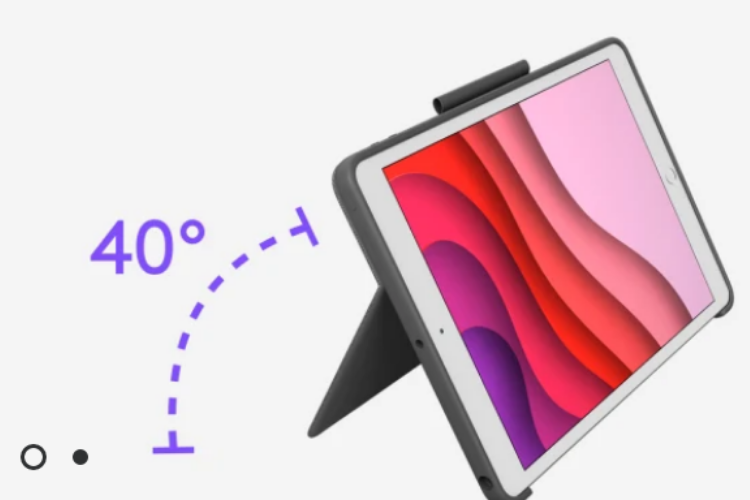 The keyboard sports a flexible kickstand that offers 40° of tilt, letting you find the right angle for any task you do. It has a sturdy mechanical hinge that keeps the kickstand firmly in place, even when you type vigorously.
4 User Modes
The Combo Touch is versatile, allowing you to adjust the keyboard to whatever type of work you are doing.
You can pull out the kickstand and dock the keyboard in an upright position to type out notes or email in Type Mode.
You can pull out the kickstand and detach the keyboard to watch movies and TV shows in Viewing Mode.
You can extend the kickstand to any angle you want to take notes or draw with Apple Pencil or Logitech Crayon in the Sketching Mode.
And you can tuck the kickstand in and remove the keyboard to read books and articles in Reading Mode.
Protective Cover & Stylus Holder
The keyboard also doubles up as a protective cover by keeping the front and back of the iPad safe from scuffs, scratches, and spills. It is also designed to securely hold the iPad while keeping the corners protected.
If you use the Apple Pencil or Logitech Crayon on your iPad, this keyboard case offers a built-in holder to store your stylus when you are done with your work.
Final Thoughts
The Logitech Combo Touch is designed to make you feel like it is a natural extension of your iPad. It delivers a comfortable typing experience with the kickstand offering the flexibility you need to work comfortably in any mode, whether you are writing, reading or drawing. The keyboard also doesn't bother with batteries, letting you power up the device via the Smart Connector.
The Logitech Combo Touch is priced at $149 and is compatible with the 7th gen iPad, 3rd gen iPad Air and the 10.5-inch iPad Pro.
There is no word yet on when it will become available, but we'll keep you posted as soon as we know.
Note: When you purchase something on our website after clicking links in our articles, we may earn a small commission. Read our affiliate link policy for more details.