The term "distracted driving" has become something of a buzz phrase to describe the activity of multi-tasking while driving. The term may be new, but the activity is as old as driving – eating, drinking, fiddling with the radio or engaging in a deep conversation with a passenger are distractions most drivers practice regularly. But technology has brought distracted driving up to a new, and frightening, level. Talking on a cell phone, texting, watching a video and accessing a navigation system are modern forms of distracted driving that could cost you your life.
Text messaging is by far the most dangerous form of distracted driving, because it requires manual, visual and cognitive skills that seriously interfere with a driver's ability to focus on the road. It's a problem that's prevalent with teenage drivers. Around 40 percent of teens report they've been in a car with a teen driver who was using a cell phone in a way that compromised passenger safety.
Mobile Apps to End Distracted Driving
While technology has created some of the most dangerous forms of distracted driving, it's now one of the easiest ways to make driving safer. Following are some of the innovations in mobile phone apps that could save your life.
DriveSafe.ly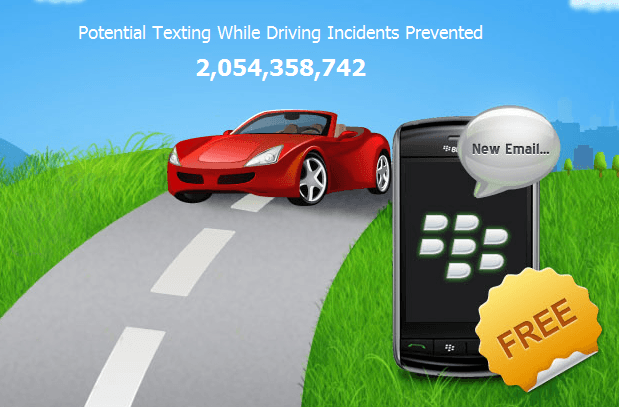 DriveSafe.ly is a free app that reads your emails and texts aloud– including text shorthand like "lol." A customizable, optional auto-responder lets callers know you'll return their message at a later time. With DriveSafe.ly you can stay safely connected without ever taking your eyes off the road.
[thrive_link color='blue' link='http://www.drivesafe.ly/' target='_blank' size='medium' align="]Visit the DriveSafe.ly website to learn more[/thrive_link]
SafeTexting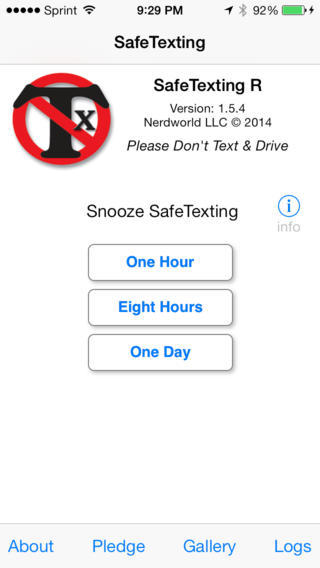 SafeTexting is an app that uses GPS to determine when car speed exceeds 10 miles per hour. At that speed the application disables most phone features, including texting. Emergency calls can still be made when SafeTexting is in active mode. You can turn the app off and on, allowing you to use the phone as a passenger in a moving vehicle. Settings are password protected, making this app a great tool for parents wishing to keep teen drivers safe.
Text'nDrive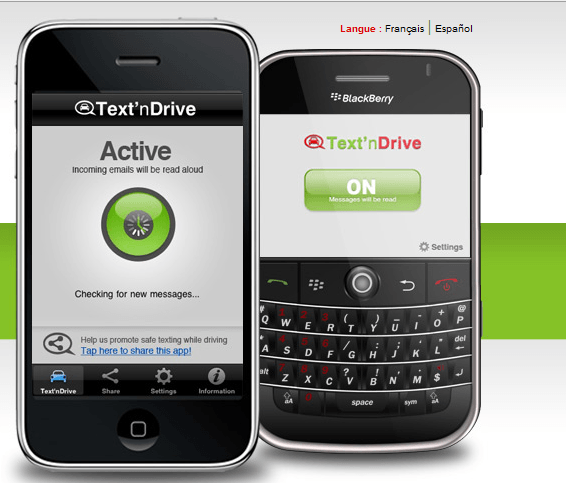 Text'nDrive may be the perfect app for business and salespeople who spend a lot of time on the road. Incoming messages are read aloud and the voice recognition software in Text'nDrive allows you to return messages hands-free.
[thrive_link color='blue' link='http://www.textndrive.com/' target='_blank' size='medium' align="]Visit the Text'nDrive website to learn more[/thrive_link]
Safely Go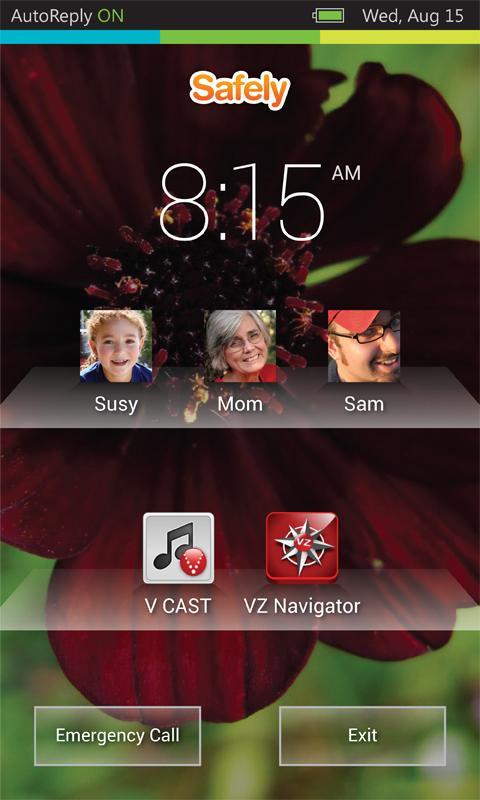 In 2000, Verizon Wireless developed a pioneering Responsible Driver Action Plan, which incorporated commitments to include responsible driving messages in company advertising and customer communications. Even today, the company is striving to educate the public, support legislation and promote new technological solutions for driving responsibly. One such tech solution that they advocate is the Safely Go app.
Safely Go lets you stay focused on the road while driving by minimizing distractions. It allows you to set only 3 VIP contacts to receive calls and messages while driving, it informs others that you are on the road via automatic texts, it allows you to take calls via Bluetooth and lets you access only 3 driving apps such as maps, navigation or music.
Final Thoughts
Technology has done a lot to make life easier, more enjoyable and more efficient, but until cars are able to drive themselves, it's no match for human error. Know your limits and understand dangerous driving behaviors. Few phone calls, emails or text messages are so urgent that you must respond immediately. Wait until you reach your destination to reach for your cellphone.