Looking for a Qi-enabled charger? Popular accessory maker Mophie's wireless charging solution called Charge Stream Pad+ can deliver the quickest charge possible for your Qi-enabled device. Here's more on the compact charging pad from the company.
Why Buy Mophie Charge Stream Pad+?
Good looking device
LED indicator for charging and foreign object identification
Optimized for Apple and Samsung Fast Charge
Delivers up to 10W of power for fast-charging speeds
Has safety measures to prevent short circuits and overheating
Compatible with Qi wireless charging stands
Mophie Charge Stream Pad+ Features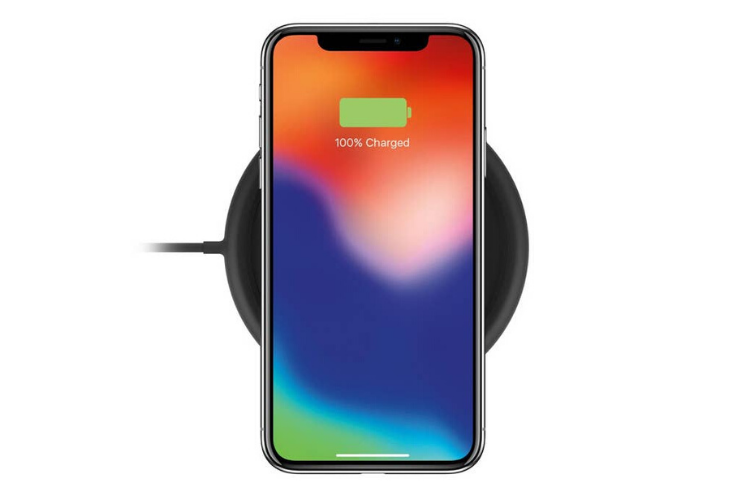 Design
The Mophie Charge Stream Pad+ is a minimalistic charging pad with a simple design. It comes in gloss white or black shades, so no matter whether you place it on your desk or in your nightstand, it will perfectly complement your home décor.
The Stream Pad+ sports a non-slip TPU coating to keep your smartphone free from scratches. A rubber base helps to prevent slips and slides when you place your phone on the pad.
Safety
If you're worried about the safety mechanism on the Charge Stream Pad+, relax. It has a fail-safe circuitry system that prevents over-charging. It also controls the temperature to prevent overheating. When the charging pad is idle, you don't have to worry about energy wastage. The pad automatically slips into low standby mode to draw minimal power. Essentially, you can just leave the phone on the pad and stop worrying about overheating or short circuit problems.
If that's not enough, an integrated foreign object detection system is also in place. Essentially what this means is, if you accidentally place your keys on top of the pad, it will not provide power for charging. The pad's LED indicator will flash, notifying you to remove the metal object.
Charging
The pad delivers up to 10W of power for fast charging. It is well optimized for Apple and Samsung Fast Charge, so if you own one of the newest models from these companies, you can be sure you're getting the fastest wireless charge possible. If you own other Qi-compatible smartphones, it will charge at standard Qi charging speeds.
You'll also be relieved to know that the Mophie Charge Stream Pad+ can charge through phone cases that are up to 3mm thick. That's a huge relief because nobody likes to keep pulling the phone out of the case every now and then to charge it. And you can safely use the device while it is charging.
Inside the Box
With the Mophie Charge Stream Pad+, you can start charging right out of the box. That's because the pad comes with a 1.5m (4.9ft) micro USB cable and QC 2.0 wall adapter. Just plug it in and start charging immediately.
Compatibility
The Charge Stream Pad+ works with all Qi-enabled devices. That includes the iPhone 8/8 Plus, iPhone X, and the Galaxy S9/S9+. It also works with  Mophie's Juice Pack cases.
Price
If you are interested in the Charge Stream Pad+, you can pick it up on Amazon for just under $34 (deal price).