A luxurious case is the perfect home for an expensive iPhone. If you are big on leather and find wallet cases convenient, then the leather wallet case from Dutch designer label Mujjo may be just what you need. The case has room for your iPhone and a couple of cards and is beautifully made with sumptuous full leather. Here's more on the luxurious Mujjo Leather Wallet Case for the iPhone XS.
Mujjo Leather Wallet iPhone XS Case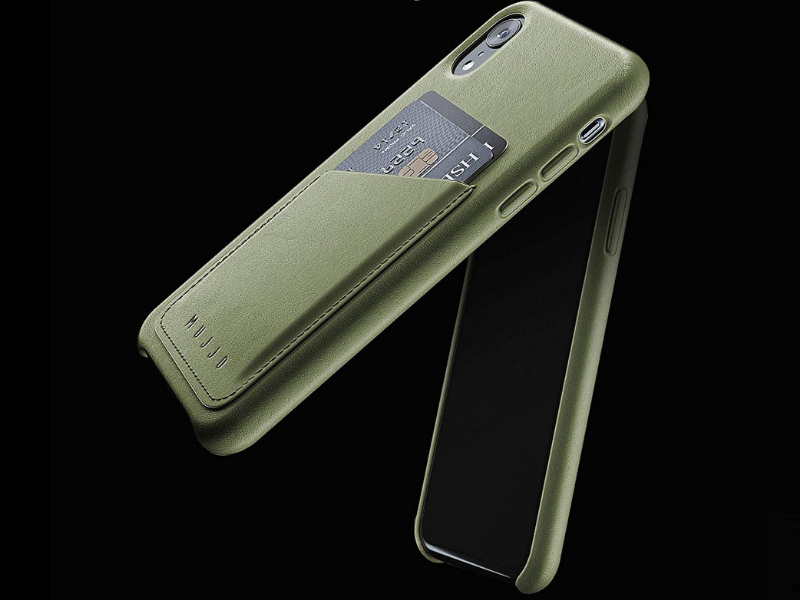 The Mujjo Wallet case is made from a soft tanned vegetable leather that is soft to the touch and ages gracefully. The interior of the case is lined with fine microfiber material from Japan, giving it a lovely satin padding on the inside. The case is given an aniline oil treatment that highlights its rich colors.
Protection
As far as protection goes, the case has a 1 mm raised bezel to protect the screen from damages during a fall or when you keep the phone face down.
There are perfect cutouts to easily access the ports and camera. The buttons are fully covered in leather, yet retain full responsiveness and functionality.
Two in One Case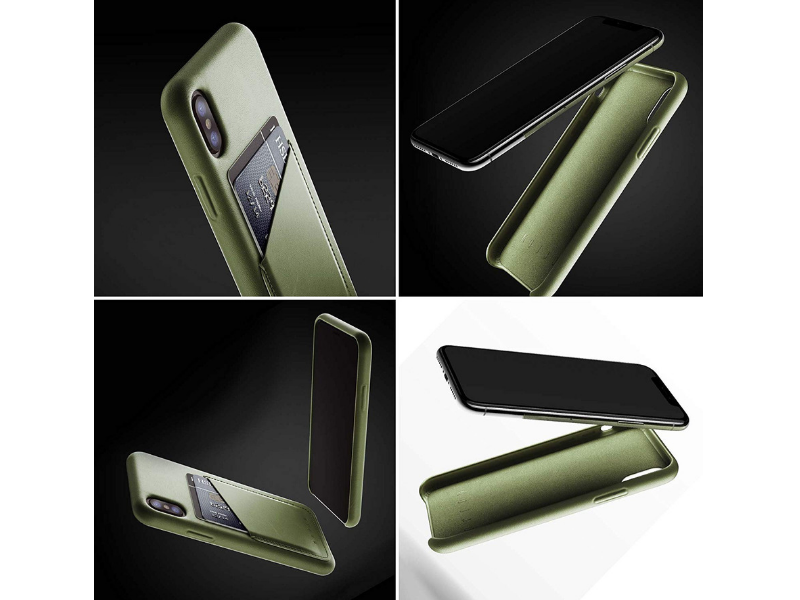 The wallet section of the case is at the back. It is a piece of leather, neatly stitched into the case at a slight slant. The wallet has room to fit up to 2 plastic cards. Anything more than that will add to the bulk and interfere with wireless charging.
The case is compatible with wireless charging, so you don't have to worry about taking out the case or your cards to charge it wirelessly.
Final Thoughts
It is easy to see why you would love the Mujjo Leather Wallet case. It is a good-looking case that adds sophistication to your phone. It ages beautifully and it gives you a chance to ditch your wallet.
On the downside, you don't get military grade protection, and being a slim case, you are not going to get the protection that heavy-duty cases offer. Secondly, if you carry a lot of plastic cards on you, you may not find the wallet section helpful at all.
Key Features:
Attractive and luxurious looking
Slim
Wallet can hold a couple of cards
Phone is fully functional
Wireless charging compatible
Leather ages beautifully with time
This Mujjo case comes in four colors: Black, Tan, Olive, and Blue and is priced at just under $50 on Amazon. It has received good reviews on Forbes, New York Times and Harper's Bazaar and would make for a great gift for someone too.
If you love leather cases, don't carry too many cards on you and love a luxurious looking case for your iPhone XS, the Mujjo Leather Wallet may fit the bill.
Check it out on Amazon and tell us what you think.