The Dropbox app for iOS devices has been updated with a slew of handy new productivity features that you definitely must know about if you are using the app. Here are the new productivity features in Dropbox version 18.2.
New Productivity Features in Dropbox Version 18.2
iMessage App for iOS 10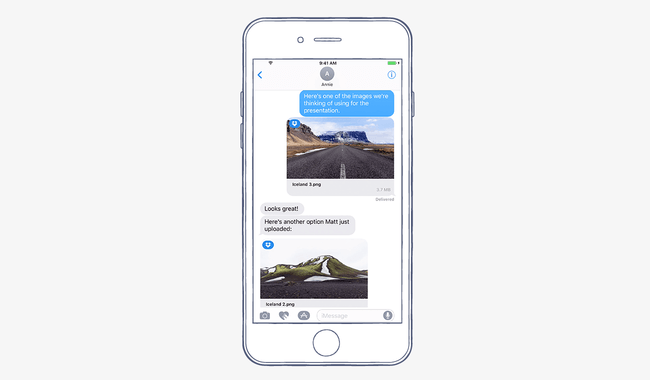 The biggest and most exciting feature in Dropbox version 18.2 is an iMessage app for iOS 10 users. With the upgrade, you can quickly and effortlessly share files, photos and documents from your Dropbox account while chatting with your contacts.
The new Dropbox widget lets you create, view, and upload files without unlocking your iPhone. The widgets also lets you to upload photos and scan documents or receipts to your account. If you haven't installed the widget, you can swipe down the Notification Center and tap Edit. From there you can tap the Green button next to Dropbox to activate it. This post has more information on configuring widgets in iOS 10.
Sign PDFs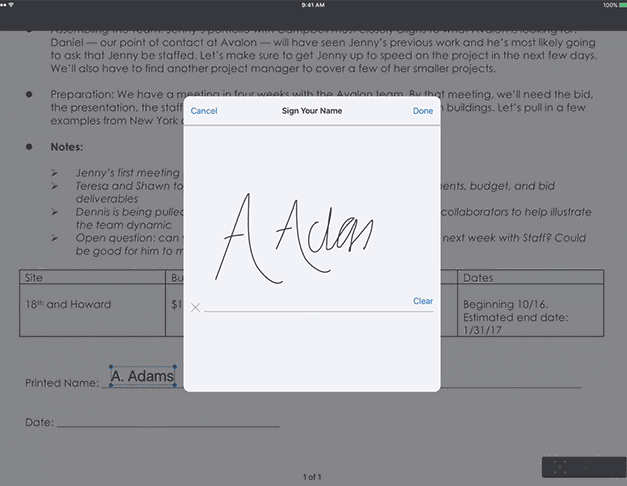 Next up is another handy feature that you will find extremely useful, especially if you're working with a lot of PDF documents. Signing PDFs has gone from the laborious process of printing, signing, scanning, and emailing back. Now, Dropbox lets you sign a PDF directly within the app. You can also add text to fill other fields in the PDF making signing a completely hassle free experience.
iPad Support
Also, the app now offers picture-in-picture support on the iPad. That means you can watch a video from your Dropbox while working on another app in the background. The company has also promised to roll out spilt-screen view support in the coming weeks.
Others
And finally, if you are now collaborating with others, the app will send notifications of any new versions of the files saved by others.
Dropbox is a great free cloud solution (2GB ) for anyone to save and access their files and documents from any mobile device. Users can get a Pro subscription service to unlock more storage (up to 1TB) at $9.99 a month, $25.99 for three months or $99.99 per year.
If you still haven't started using the app, click the link below to download it from the App Store. If you wish to learn more about the new updates, visit this page for all the details.
Download Dropbox from the App Store