Nintendo is all set to launch its latest console, a hybrid device, the Nintendo Switch, which is expected to provide stiff competition to the PS4 and Xbox One. In case you missed the live presentation, you can check out all the details including the features, price, games lineup and availability details here.
What is Nintendo Switch?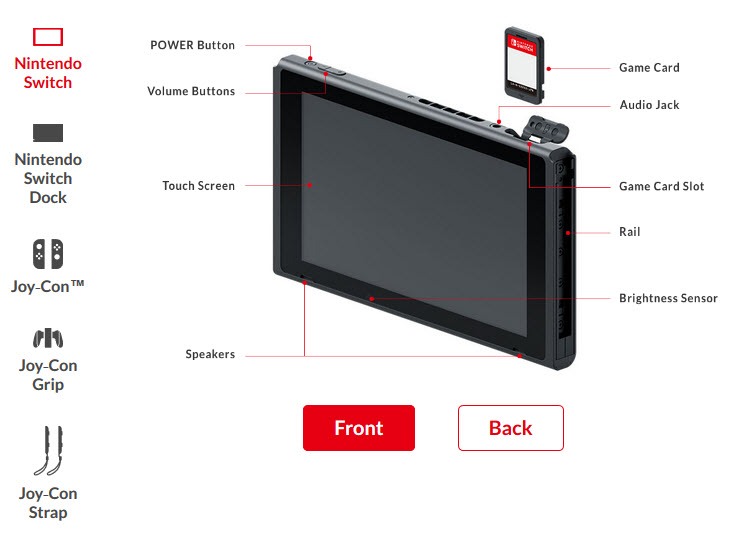 Nintendo Switch is a hybrid gaming console designed to help gamers enjoy their favorite games on the TV or play them on the go. In the box, buyers will find the main Switch console, along with its accessories. This includes 2  Joy-Con controllers, a Joy-Con grip, wrist straps, a dock, an HDMI cable connector and an AC adapter. The dock lets you plug the console directly to the TV while the main console comes with a 6.2 inch HD touchscreen that converts the device into a handheld and lets you play on the go.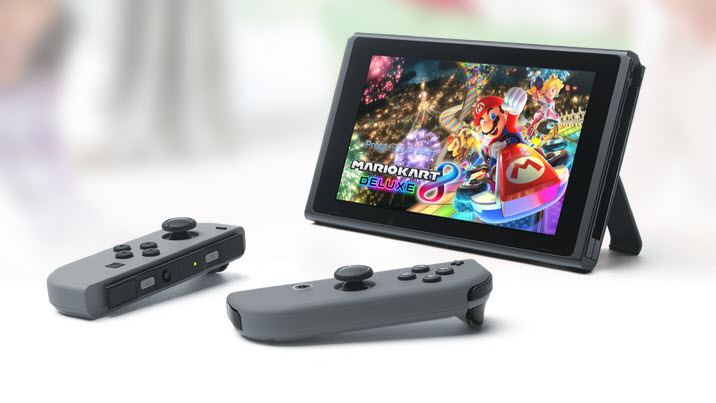 The battery life of the device, when used as a standalone is expected to last anywhere between 2.5 to 6.5 hours, depending on the game. Nintendo explained that a game like The Legend of Zelda: Breath of the Wild  could be played on a single charge for up to 3 hours. When on the go, the handheld can be charged with a simple USB-C cable connector. The Switch is capable of connecting to 8 other Switch consoles via local Wi-Fi.
The internal memory is a standard 32GB option. However since most games are likely to be on a removable game card, this shouldn't be a problem. If you want, you can expand the memory using standard SDXC cards.
Joy-Con Controllers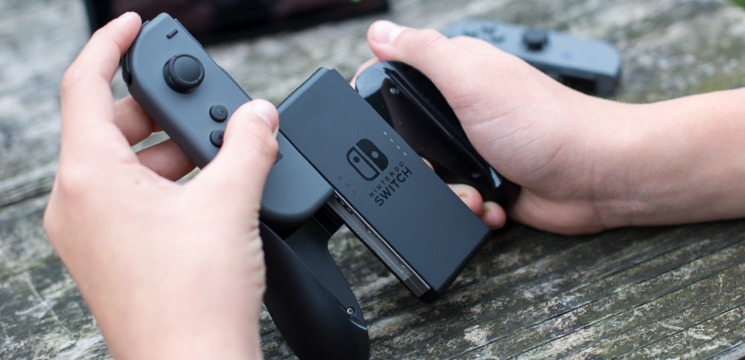 Joy-Con controllers are the small detachable gamepads that allows players to co-play a game on the Switch. Each Joy-Con controller comes with a full set of buttons, an accelerometer and a gyro-sensor. If users prefer, they can use the two controllers independently, one on each hand. Or, they can share the controller with friends to co-play. Users can also connect both controllers using the Joy Con Grip and use it as one game controller.
The controllers also comes with a number of features that make it more interactive. A Capture Button on the left controller lets players take  instant screenshots of gameplay to share with friends on social media. An NFC touchpoint on the right controller lets players interact with amiibo figures.
Also on the right controller is an IR Motion Camera that can detect the distance, shape and motion of nearby objects. This will play a highly interactive role in compatible games. Yet another advanced feature users will appreciate is the advanced HD Rumble. This allows players to experience an advanced level of realism when gaming. For example, Nintendo explains that a player is likely to feel the sensation of ice cubes colliding inside a glass, when shaking the controller.
These controllers will launch in Neon Blue and Neon Red.
Absolutely No Region Locking
The good news for gamers around the world is that Switch will not have region locking software so players around the world will have access to all games that are launched.
Online Subscription Service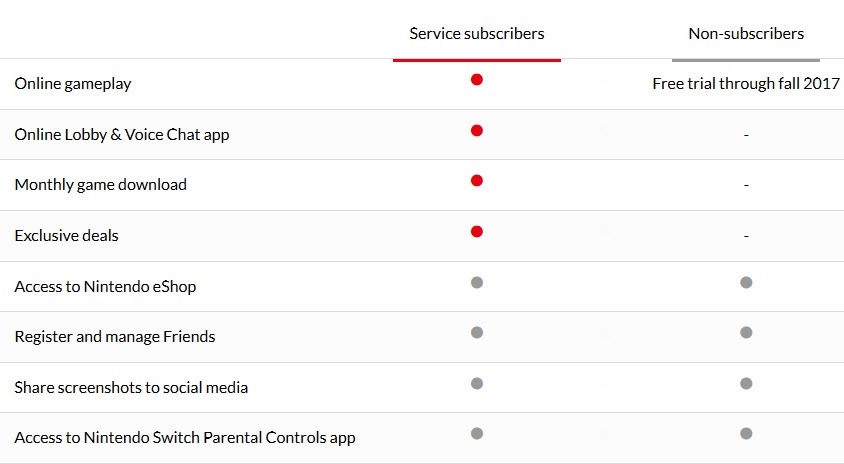 Nintendo also announced a new online subscription service that will initially launch with a free trial. The service will also include a smart-device that will allow users to invite friends to play online, set game appointments and chat while playing. Other benefits include monthly game downloads, exclusive deals, and access to the Nintendo eShop. The monthly game download also promises players one NES or SNES game for free. The free trial period starts in March while the full service will be available only in the fall of 2017.
Games Announced for Nintendo Switch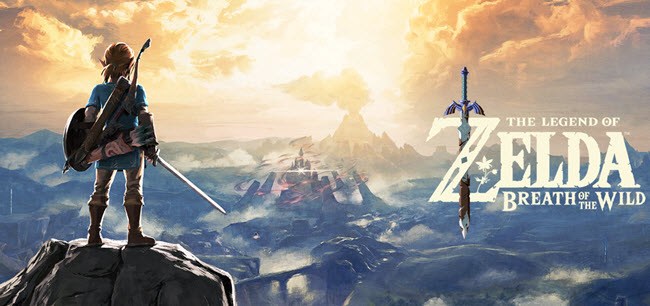 1, 2, Switch – A party game involving staring into each others eyes, copying dance moves and more fun activities. Coming March 3rd 2017.
Splatoon 2 – A sequel to the hit third-person shooter game ton Wii U. Coming in Summer 2017.
The Legend of Zelda: Breath of the Wild – Legend of Zelda fans get to explore an open world filled with plenty of puzzles and will be compatible with various amiibo. Coming March 3rd 2017.
Super Mario Odyssey – Set in 3D, the sandbox game sees Mario jumping out of the Mushroom Kingdom and embarking on a journey through new environments. Coming only in the Holiday season 2017.
ARMS – A multiplayer fighting sport that lets players trade blows on each other using extendable arms. Coming in Spring 2017.
Others: EA Sports FIFA, Dragon Quest X and XI, Dragon Quest Heroes I and II, and Skyrim among others.
Price and Availability
Nintendo Switch will launch worldwide on March 3, 2017 and will cost $299.99. Gamers can pre-order the Nintendo Switch in US and Japan (Jan 21st).
Availability of Nintendo Switch India
Unfortunately, the device is not likely to be available in India.
Are you excited about the upcoming Nintendo Switch? Will you be making a switch from your Xbox One or PS4 to Nintendo?