One of the bad habits we've acquired over the years when browsing the web is opening a number of pages on the browser and pinning them for reading or referencing later and then totally forgetting why we pinned it. Enter Note Anywhere, a cool Chrome extension that lets you add sticky notes to any page so you never forget what you intended to do on that page. Let's check it out!
All About the Note Anywhere Chrome Extension
With Note Anywhere , you don't need to use the Sticky Notes on your Windows PC to set reminders. You can directly add them to the page you want to set the reminder on.
First, download and install the extension from the Chrome store. Then, when you come across a web page that you want to reference later for work, or if you want to edit that page and add some more notes to it, you can click the Note Anywhere icon at the top right corner of the Chrome window.
The notes get saved in real time, and you can add as many of them as you want. You can also move the notes to another location on the web page by clicking and dragging it across the screen.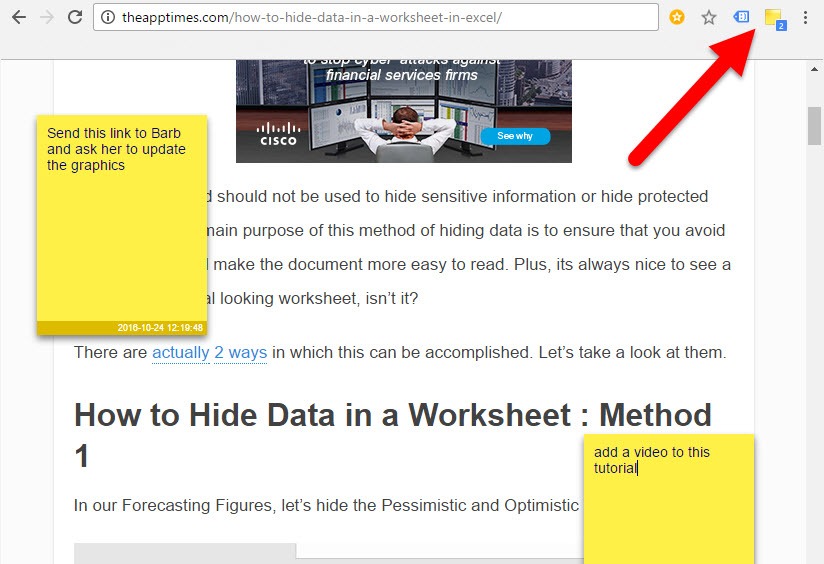 When you close that page and re-open it later on, the notes will automatically get loaded. Each note displays the date and time of creation.
You can customize the note further by changing the background color, text color, the bar text color, the font and the text size. These options are available in the Settings section. You can access it by right-clicking the Note Anywhere icon at the top of the screen. You'll also notice that the icon shows a badge indicating how many notes you have on a particular web page.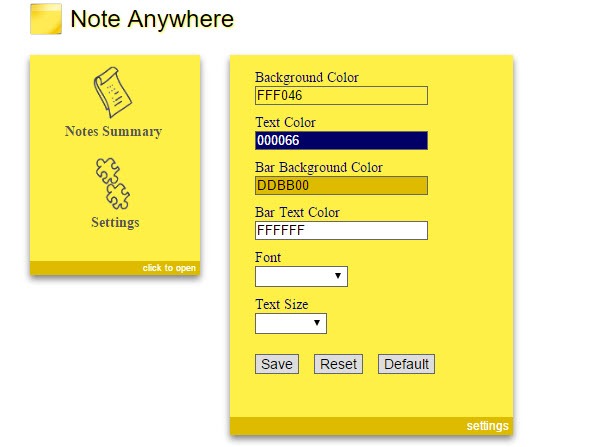 Apart from these cool features, the extension also offers a Summary feature, which you can again access from the Settings. The Summary feature lists all the web pages where you have notes along with the notes count.
Note Anywhere is a simple, easy-to-use application that you might find surprisingly useful. William, the developer of this useful extension plans to include more features. Expect resizing the note, importing and exporting notes, sharing notes and syncing between different computers in upcoming versions.
If you find the extension useful, be sure to leave your review and suggestions on the Web Store page. The link is added below.