Microsoft note taking app OneNote, has been updated for iOS devices and the latest 15.20 version offers some exciting features for users. Among the most useful update is the fact that users can now embed videos from YouTube, Vimeo and Vine along with the notes that are shared in the Share extension. Here's a list of the full changelog from the OneNote iOS update version 15.20.
OneNote iOS Update 15.20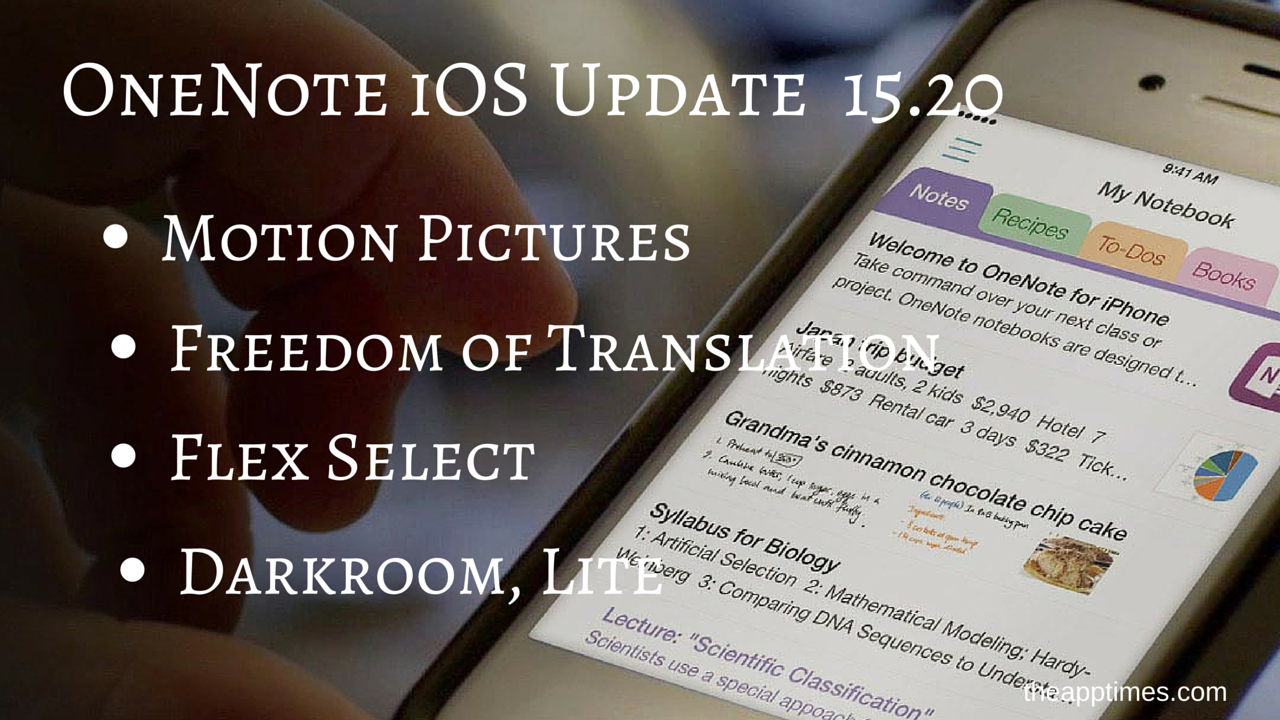 Motion Pictures :  Embed videos from YouTube, Vimeo, and Vine alongside your notes with the Share Extension.
Freedom of Translation– Rearrange your notes, ex post facto. Outlines, images, and other items are now free to move anywhere on a page.
Flex Select– Wrangle together selections of text, images, and other page content with the lasso tool. Let the shape of your selection be bound only by your imagination (and the confines of a Euclidean plane)
Darkroom, Lite – Rotate and resize images to your heart's content
If you still haven't given OneNote for iOS a try, you can download the app by clicking the link below.
Also feel free to check out our OneNote tips on this page.